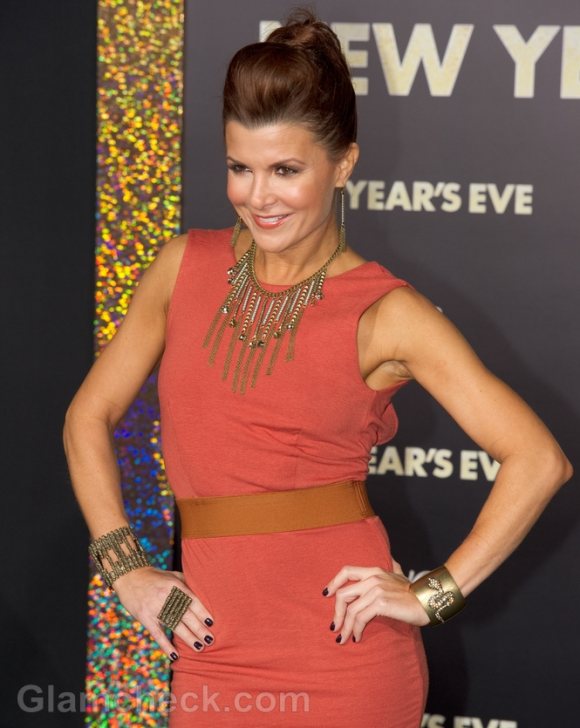 We're not sure if she designed them herself, but the jewelry pieces that Shea Curry wore at the premiere of New Year's Eve are definitely worth a mention.
The actress turned accessory designer wore a rather simple dress with a belt. But she jazzed up her ensemble with some pretty eye-catching bronze jewelry with a matte finish.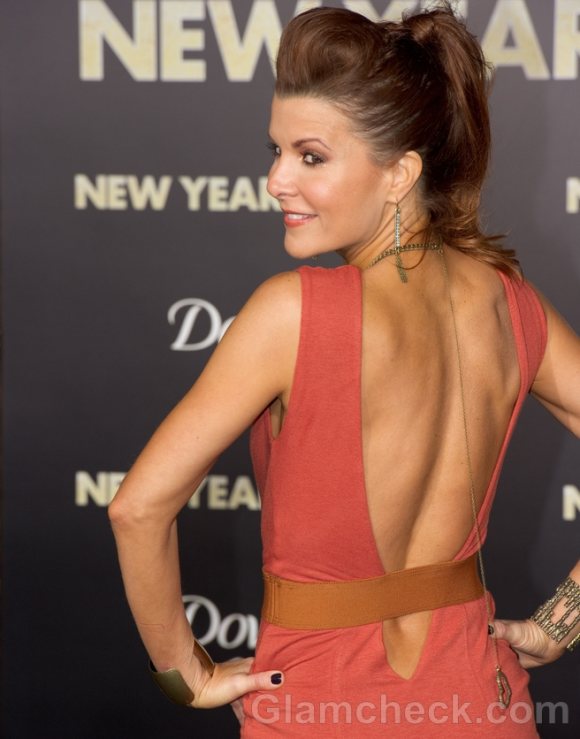 The chandelier-style necklace was the most interesting, not just because of its design but also because it extended to a long chain that fell down her back almost to the hip, ending in a large-ish pendant. Her long dangle earrings matched the necklace.
But she didn't stop there. Shea went on to display her ingenuity with thick bracelets, one on each hand, and a two-finger ring on her right.
Get The Look
You can transform absolutely any outfit with the right accessories. Depending on the look you are going for or would be interested in portraying, keep an eye out for interesting accessories or matching accessory sets when you're out shopping. If you have them on hand, they can come to your aid when you find yourself with nothing new to wear at the last minute.
Image: Shutterstock