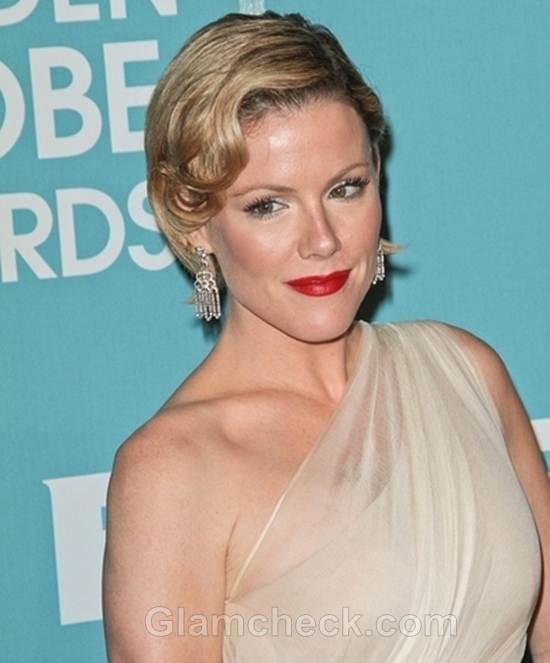 As she arrived for the Hollywood Foreign Press Association and Instyle celebration of "A Night of Firsts" and the New Miss Golden Globe 2012 Season held at Cecconi's Restaurant in Los Angeles, California on December 8, actress Kathleen Roberts had on cute glasses and a denim jack over a white dress so we presumed she was going for a fun and casual look. But as she got to where the shutterbugs were waiting, off came the jacket and the glasses and we could see that we'd been wrong. The sultry 38-year-old seemed to be going for a naughty-angel from old Hollywood look which she totally pulled off.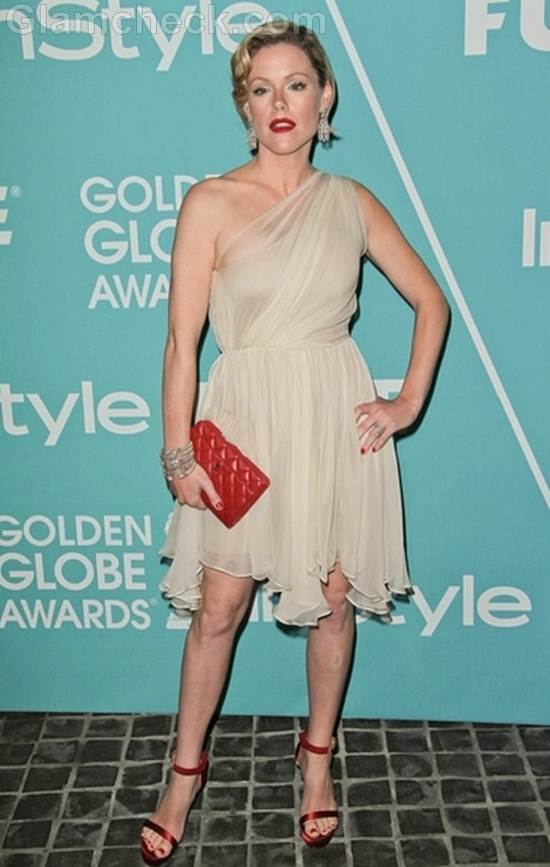 Kathleen wore a short off-white, one-shoulder dress in a filmy, flowy fabric that was flirty yet graceful, bringing to mind a good girl with a bit of a wild streak. She wore silver dangle earrings and a silver bracelet to match the dress. The white was off-set by slashes of red in the rest of her ensemble. She wore gorgeous red strappy heels, carried a red clutch purse, and her nails were painted red too.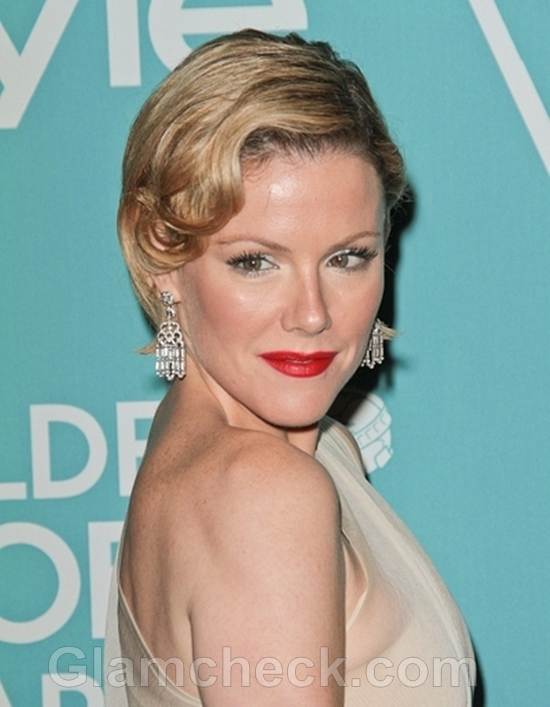 Red was also the highlight of her makeup with a slash of the hot, wild color on her lips and a hint of blush on her cheeks.
To complete her flawless look, her short blond hair was side-parted and set in a romantic do that made you think of Old Hollywood. This was an overall charming and classy yet titillating ensemble that gets our stamp of approval.
Get The Look
The success of Kathleen's look comes from her minimalistic style and her smart use of color. She has used a not-so-bold color (the off-white) and paired it with splashes of the more vibrant red, which actually makes it stand out more and make a much more effective style statement.
This is a simple rule of thumb that you can apply to any of your other outfits. The dominant part of your clothing like you dress or blouse can be simple and can be paired with colorful accessories or makeup to spice up the overall ensemble.
Image: P R Photos