Accessories can make or break an ensemble. No matter how great your outfit, if you accessorize badly or not at all, your look will be an utter disaster that you cannot recover from. But the right accessories… ah, they can do wonders if you have the skill to understand what goes well with your style. Some celebs have more accessory-sense than others. From cute to zany to undeniably creative, the celebrity accessories trend of 2011 has given us much to learn from.
Celebrity Accessories Trend 2011 – Nerdy Glasses
Maybe it was the phenomenal success of Harry Potter that brought nerdy glasses back in fashion. Or perhaps it was the wildly appealing Ugly Betty who worked her magic. We haven't figured that out yet, but our celebs have definitely uncovered a versatile and rather unique fashion trend that only the bold dare take up.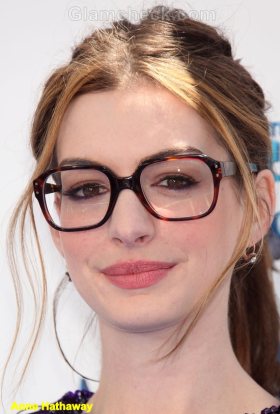 Glasses are generally associated with nerdiness, but these beauties look anything but despite picking out the nerdiest glasses they can find. Anne Hathaway's large brown frames actually suit her face and give her a dreamy, intellectual air. Jessica Agombar's thick black frames would look geeky on anyone else, but she pretty much manages to sex them up big time.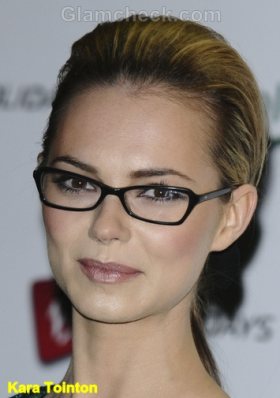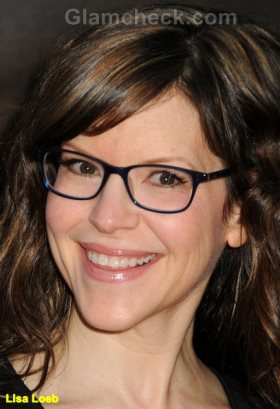 Kara Tointon looks like the super-intelligent super-spy in her smaller frames; she'll be helping James Bond hack into the villain's mainframe in just a few minutes. Lisa Loeb is not a nerdy-glass virgin. The singer has worn several kinds of glasses over the years. These cute blue ones make her look young and fun.
Celebrity Accessories Trend 2011 – Hair Accessories
You can give even the most limp and boring hairdo some pizzaz with the right hair accessories. And you don't have to go with standard hair accessories either. Take a look at some of the celebrity hair accessories trend in 2011 and you will see for yourself that you can make a hair accessory out of practically anything.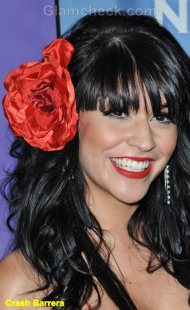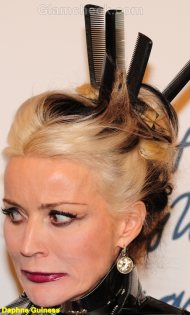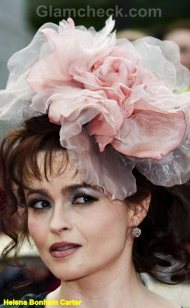 Sensuous Crash Barrera looks like she's ready to dance the flamenco in her red flower-shaped hair piece. And Daphne Guiness sticks black combs in her hair and looks like a fashionista from another planet. Helena Bonham Carter goes over-the-top dramatic with her giant pink head piece.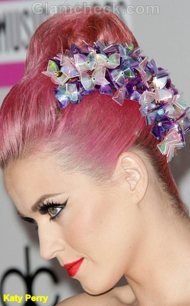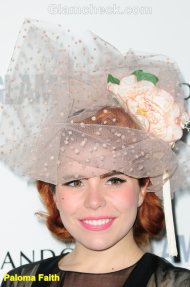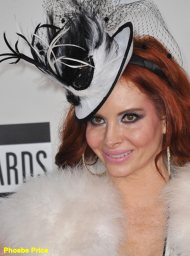 Singer Katy Perry's unique Vivienne Westwood hair accessory gave the finishing touch to her Japanese-motif gown at the AMAs a few weeks ago. Paloma Faith also opts for a giant pink head piece with lots of lace that gives it the look and feel of candy floss. And finally we have Phoebe Price who paired her day-at-the-races dress with a tilted feathered black and white hat cum head band.
Celebrity Accessories Trend 2011 – Eye-catching Footwear
Shoes are an integral part of any outfit. You can do away with jewelry and bags and scarves more often than not, but you gotta have a great pair of shoes to complete your outfit, But these celebs didn't just want to pair the right shoes with their outfits, they wanted to draw attention to their fancy footwear and make it the talk of the town. Eye-catching shoes – sometimes more loud and intricate than the outfit itself – are one of the celebrity accessories trends that has caught the fancy of several A-listers in 2011.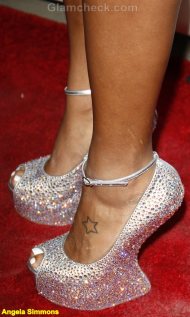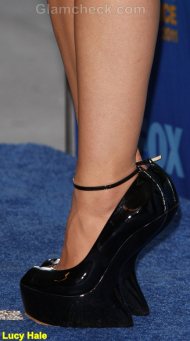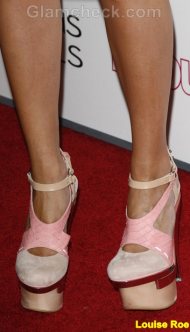 Angela Simmons sports an edgy pair of sparkly silver platform heels with an ankle-strap. We don't know how she's walking in those things, but we love how great they look. Lucy Hale dons a creation that looks just like Angela Simmons' sparkly ones, but the more muted black makes this easier to pair with a lot more outfits. Louise Roe pairs her pink dress with pink and white platform heels that remind you of Barbie's incredible range of shoes that you wished for as a child.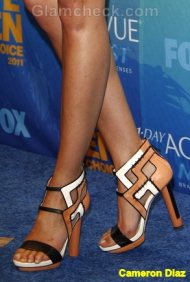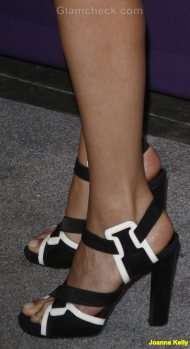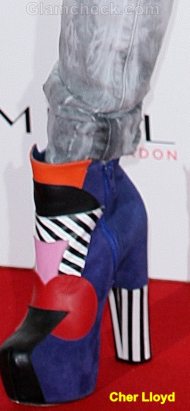 Cameron Diaz wears a pair of tan and white cutout sandals with black detailing – simple yet stunning. Joanne Kelly also goes simple with black and white heels; we love how the classic colors are strategically used to create the striking design. And finally, we have Cher Lloyd in multi-colored boots with six-inch heels from Red or Dead. They may not be something we want in our wardrobes, but we love them on her.
From top to toe, the celebrity accessories trend in 2011 has been adventurous, to say the least. Take a page out of their books and try out something different with your look before the year ends.
Image: Shutterstock