Singer Katy Perry is one diva we look up to for her funky and undeniably unique dressing style. In 2011 though, what caught our eye more than her outfits was her hair color. The 27-year-old loves the color pink, as is evident from the clothes she normally wears. She took her love for the color to new heights in 2011, choosing to dye her hair in different shades of pink for most of the year. When you look at Katy Perry, especially her hair color, you are filled with a sense of celebration of life. Let's take a look at some of her best hair color moments in the last couple of years.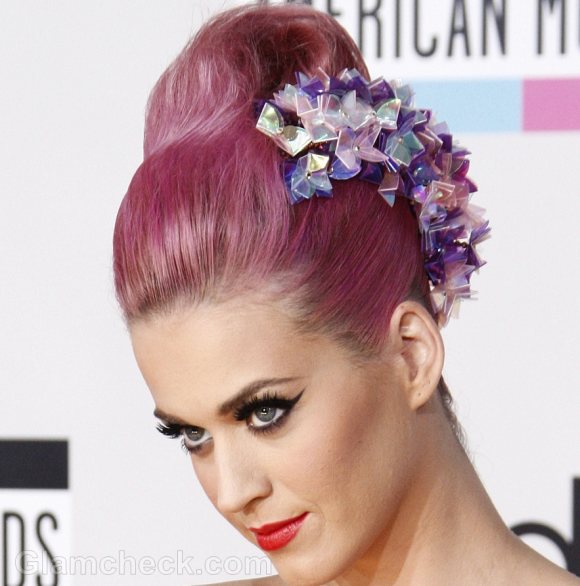 At the 2011 American Music Awards held at Nokia Theatre in Los Angeles on November 20, Katy was inspired by Japanese traditional fashion. Not only did her dress have Japanese motifs, her hair and makeup too reflected the Geisha culture of Japan. Katy's muted pink hair takes this look to a whole new level of fun.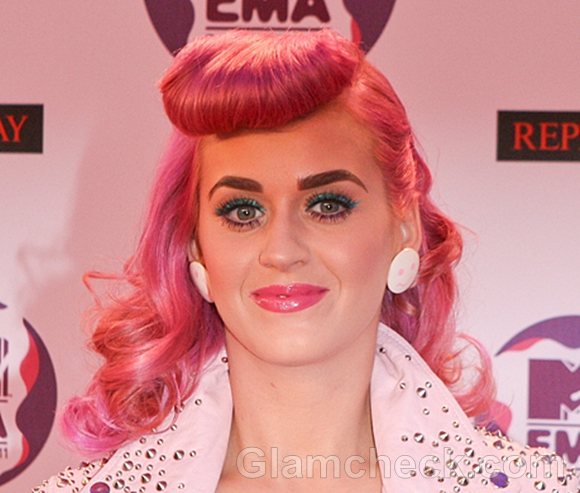 The 2011 MTV Europe Music Awards saw Katy sporting a rock star hairdo. Her Barbie-pink hair was pinned back but otherwise left loose, with her puffed up bangs combed to the front. Even though her makeup and clothes are based on a pink palette, you do not feel like there's an overload of the color.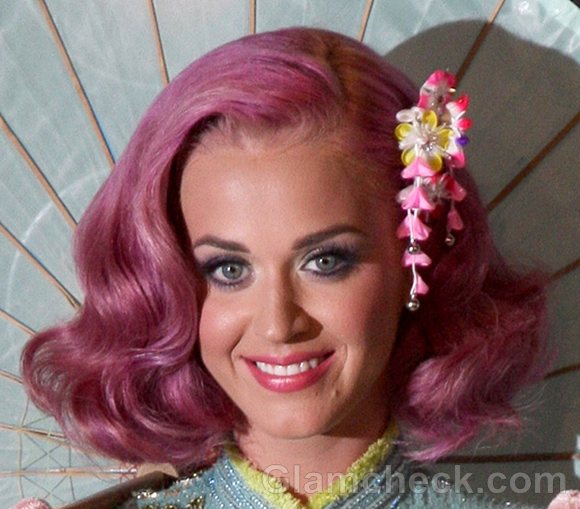 Katy seems to be enamored by Japanese culture. The 2011 MTV Video Music Awards at the LA Live on August 28, 2011 in Los Angeles, California saw her in a cutout kimono and typical Japanese umbrella. Her pretty pink hair was cut in a bob and held back with a flower hair accessory.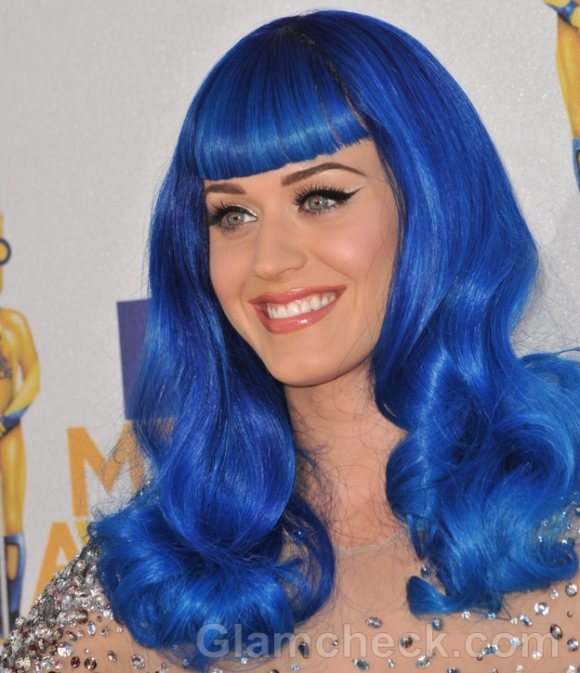 Taking a break from her trademark pink, the singer opted for a shade of shocking blue at the MTV Movie Awards at the Gibson Amphitheatre, Universal Studios, Hollywood on June 6, 2010. We love the change, and this color looks fantastic on her.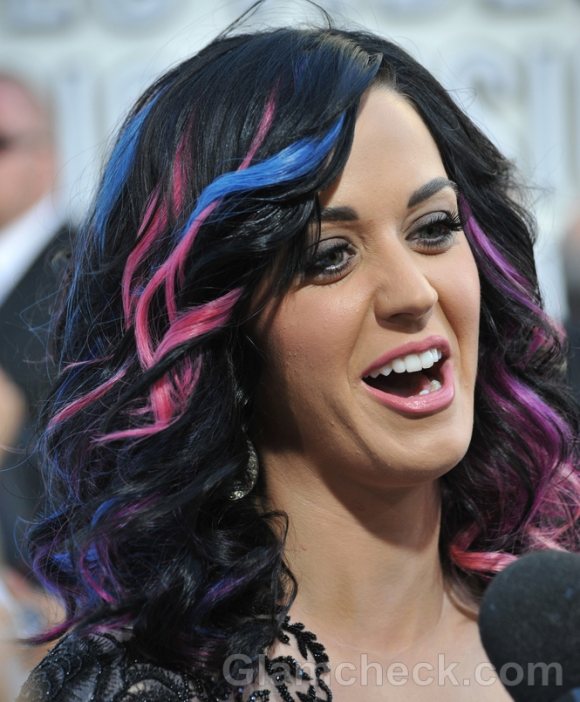 Blue or pink? Katy can't seem to decide at the MTV Video Music Awards at the Nokia Theatre L.A. Live in downtown Los Angeles on September 12, 2010. So she went with both pink and blue highlights in her raven hair.
Image: Shutterstock