The side parted sleek pinned hairstyle was one of the most-seen looks on the ramp in the Fall/Winter fashion shows in 2010.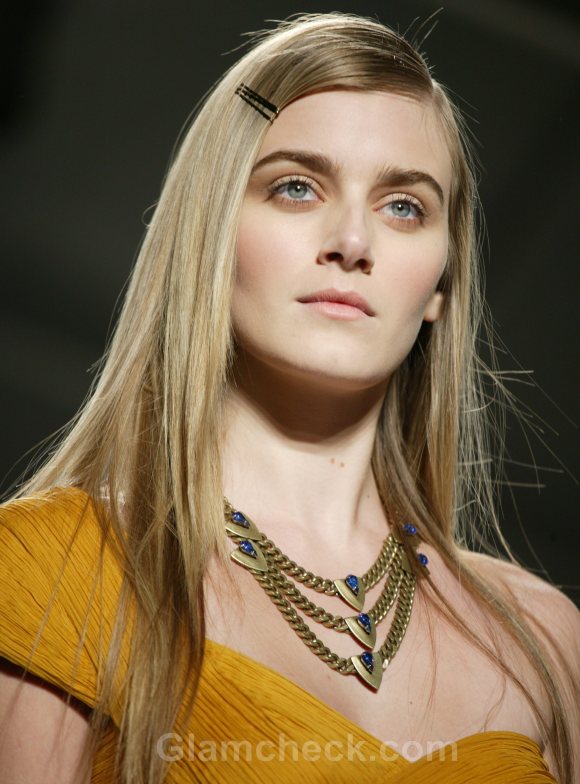 What's great about the side parted sleek pinned hairstyle is how easy it is to create as well as to maintain. Nothing is more annoying for today's busy woman than a labor-intensive, high-maintenance hairstyle. And not all of us have personal hairstylists following us around all day. So it is important to have hairstyles that can stand the test of long working hours and minimal touch-ups.
But apart from the low-maintenance factor, you have to admit that this hairstyle is really beautiful and very, very feminine. It keeps the hair off the face, and yet frames your features in an impish but womanly way. If you don't know how to create a side parted sleek pinned hair, don't worry. We'll be giving you the lowdown on this lovely hairstyle in just a few.
Who Looks Good In This Hairstyle
Side parted sleek pinned hair will look good with all hair lengths and types. Thin hair is, however, better suited for this hairstyle trend.
When to Wear Side Parted Sleek Pinned Hair
You can choose the side parted sleek pinned hair when you're going on a date, a casual get-together with friends, or a night out on the town.
Do It Yourself a.k.a. How To Create the Side Parted Sleek Pinned Hair Look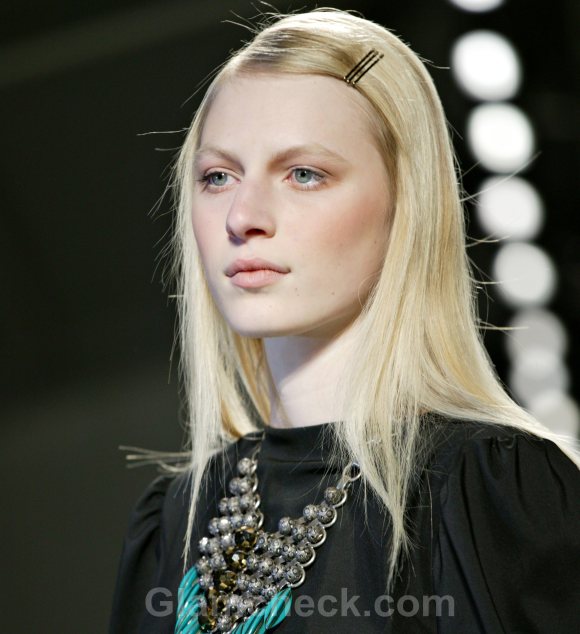 Begin by washing and conditioning your hair, and blowing it dry.
Now untangle your locks before combing it out properly.
Use a flat iron to really straighten out your hair.
Next, create the side parting for the side parted sleek pinned hair with the help of a rat-tail comb. This should give you a pointy straight parting that is the crux of this hairstyle.
Finally, secure the parted hair in place with bobby pins (2-3) above the ears. i.e., right above the arch of your eyebrows.
You can use hairspray if you wish, but this is not necessary if your hair is normally manageable.
Styling Tips for side parted sleek pinned hair
Instead of using plain bobby pins, try studded ones or perhaps even a barrette to jazz up this hairstyle for those special occasions.
Image: Shutterstock