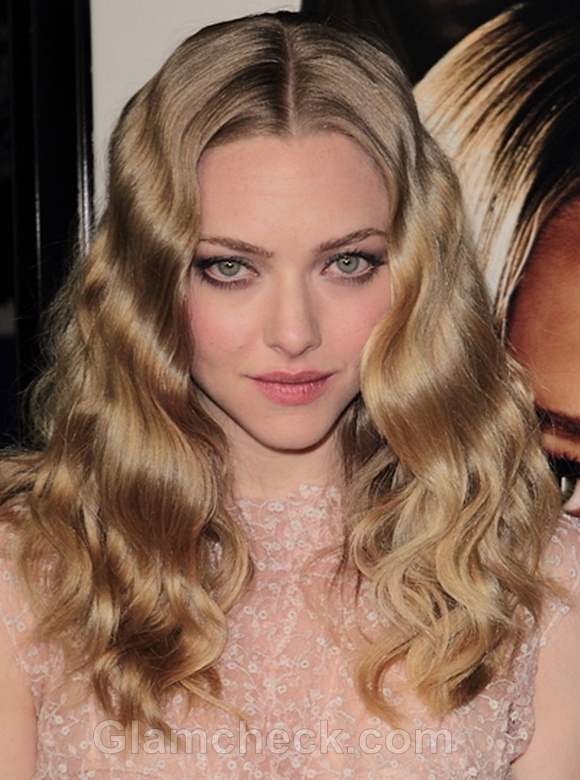 If looks could kill, we'd all breathe our last when we came up on actress Amanda Seyfried at the Los Angeles premiere of Gone at the Arclight Hollywood Theater in Hollywood, California on February 21. The star's hair and makeup made her look absolutely breath-taking.
Amanda's blonde hairstyle was left loose with a center parting. But the loose tresses took on a life of their own with their luxurious and abundant curls which were combed over the front of her shoulders and framed her face.
The 26-year-old must have had one hell of a talented makeup artist. Every single feature of her beautiful face was exquisitely highlighted. And her flaws were… oh, wait, what flaws?
The defining feature of her makeup was undoubtedly the eyes. Although she wore only a little mascara and eye liner, her eyes are shaped so ethereally that it gave even this simple eye makeup a smokey effect. A lovely shade of soft pink emphasized her Jolie-esque pout and a stroke of the blush brush accentuated the apples of her cheeks. The natural sparkle of her brilliant gray-green eyes added another-worldly finishing touch to her makeup.
This is actually such simple hair and makeup. But what stunning results, no?
Image: P R Photos