Summer is right around the corner. So you probably think you can finally do away with all those winter skin and hair care routines and products. You're right, but don't be too hasty in presuming that you don't need to take care of your skin, nails and hair in the summer too. The heat wreaks as much havoc on your skin as the cold does. You may not need to put your body through the same routine you did in the winter, but the summer does bring on its own set of challenges that you have to prepare for if you don't want to be caught off guard. Now going through a summer care routine for your skin and hair will take some time. So let's take it piece by piece. Today, we'll focus on summer lip care.
Why Bother with Summer Lip Care?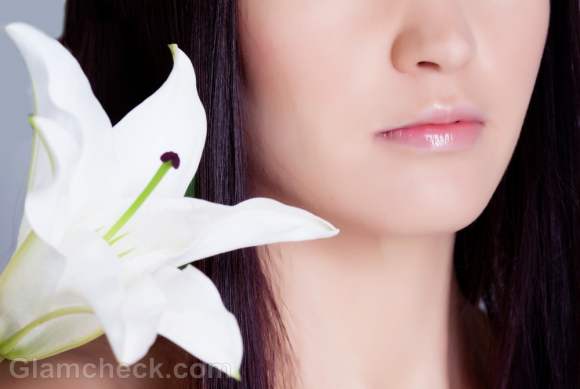 You might be wondering why we're dedicating a whole article to summer lip care. Why are the lips important enough to warrant such attention? And why doesn't the normal skin care routine that you adhere to for your face suffice for your lips as well?
There are two main reasons why you have to adapt an appropriate summer lip care routine for healthier lips. We'll briefly cover each one.
Lips – The Focal Point of Your Face
When you look at a person for the first time, your initial observations will focus on the eyes or the lips. Only after that do you go on to noticing the size of their nose or their hair or whatever. See for yourself the next time you meet someone new.
The lips can be the main focus of your face if you want them to be. When lips are well taken care of, they are pink and luscious and they add to your personal beauty as well as to your overall ensemble. When lips are dry, dull and chapped, it immediately repels the person in front of you.
If you want to make a halfway decent first impression, the least you can do is take minimal care of your outward appearance. And since your lips are one of the first things people will notice about you, you owe it to yourself to maintain a lip care routine that works for you.
The summer heat can rob your lips of their suppleness and beauty. So a summer lip care routine is crucial in ensuring a soft, healthy pout.
Face Products not Designed for Lips
Now for the second question – why not let your regular face products take care of your lips too? The answer to this one is pretty simple. Because skin care products are not designed for the lips.
The skin of the lips is thinner and very different to the skin on your face. So it could be that your face products are too harsh for your lips which can affect them negatively. Your lips need the same kind of care that your skin needs – cleansing, exfoliating, moisturizing. But the care needs to be gentle and nurturing. Many face care products are gentle, but your lips need something more tender.
Your summer lip care habits should take this into consideration to be effective in taking care of your lips in the long summer months. Before we go into a summer lip care routine, let's first get a better understanding of how the summer heat affects your lips. This will give you a better idea of what you're up against and it will make some of our summer lip care tips make more sense.
Factors Affecting Lips in the Summer
So what is it about the summer that makes summer lip care important?
Dehydration
This is the main reason and an often-overlooked one for unhealthy lips in the summer. Your body needs a lot more moisture to keep the organs functioning smoothly in extreme temperatures. Unfortunately, most of us do not really take this into account and fail to provide our bodies with basic water, choosing sodas or alcohol instead. The dehydration leads the body to go into a sort of deprivation mode where it will only pay attention to the functions and maintenance of the most vital organs. Your lips get left out in the bargain, which leads to dryness, dullness and overall unhealthy looking lips.
Sun Burn, Tanning and Sun Damage
This one's obvious. Summer means we're wearing less and getting out more in the hot sun. This puts you at risk for sun burn even on your lips.
If you like to get a tan in the summer, you will probably arm yourself with huge bottles of sun block but will fail to protect your lips. The UV rays of the sun can cause damage to lips in the summer which can take months to reverse.
Swimming in Chlorinated Water
If you are like most people, you cool down with a swim in the summers. And, of course, pools contain chlorine, an ingredient that is needed to keep the water clean but which is none too safe for your skin and lips.
Summer Fun Means No Time For Health
Summer is when the bad habits come out to play. We eat too little good food, too much of the bad stuff, drink a lot of sodas and often alcohol, attend various barbecues and pool parties which generally leave us sleep-deprived. Even if you don't do any of these things, summer just makes you more lazy and you are less likely to stick to your health and fitness routine. All these things have an adverse effect on our skin and hair. That's why it's important to have a good summer lip care routine in place so you can have your fun and look great while you're doing it.
Basic Summer Lip Care
Fortunately, summer lip care is not as long and arduous as winter care. All it takes is a little common sense and a few precautions to protect your lovely lips from the rigors of hot weather.
Drink Water
This is the most important summer lip care advice – remain hydrated. No, not with juices, sodas or teas but with plain water. There is nothing like a couple of liters of water to help you with your summer lip care. As long as you're drinking water, your body will have enough moisture to replenish the cells in the body.
Protect Your Lips From The Sun
You go to great lengths to slather on only the best quality sunscreen on your face an arms, so why leave your lips out of the equation. Since the skin on the lips is thinner than elsewhere on the body, it is more prone to sun burn and sun damage. Discoloration  due to tanning is also quite common during summers. It stands to reason then that your summer lip care should include sunscreen for your lips. This is included in most summer lip balms today, but always make sure to check before buying. Wear a lip balm which has inbuilt sunscreen of at least SPF 15.
Avoid exposing your face to direct sunlight at least between the hours of 11 am and 4 pm in the summers, even if you are wearing sun screen. Wear a wide-brimmed hat before stepping out. You'll be getting your summer lip care as well as getting your summer fashion groove on.
Exfoliate and Moisturize
Your lips require as much care as your face. This means you need to clean, exfoliate and moisturize. You can scrub your lips with a paste made of brown sugar and honey. This will both clean and exfoliate lips without being harsh in the least. Honey is a gentle ingredient used in face scrubs for dry skin to help deeply hydrate and moisturize. Brown sugar is abrasive and will dislodge and wipe away the dead skin cells. So this simple lip scrub will give you your entire summer lip care regime.
Eat Healthy
Again, this simple summer lip care tip is common sense but is often overlooked, as most common sense concepts are. Your skin is a reflection of your health. If you are not eating healthy, your skin will tell the tale. During summer, you may not always be in the mood for a meal since it is so hot. But rather than skip a meal altogether, eat a small portion of something that is nutrition dense like a handful of nuts and seeds or a small fruit salad. Summer is also the time for ice cream and plenty of junk food. Avoid this too often if you want a pretty pout.
Other Summer Lip Care Tips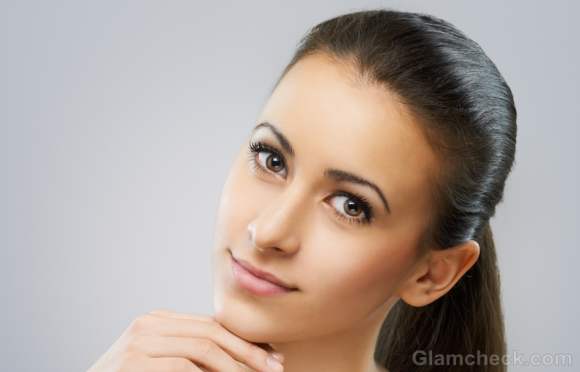 Do not lick your lips. This will just dry them out more.
If you have a deep hydrating moisturizer, apply it on your lips overnight. If not, just use a thick layer of petroleum jelly. You'll wake up with super soft, kissable lips. In the morning, exfoliate with a soft-bristled toothbrush to get your lips looking pinker than ever. Don't forget to apply lip balm after to lock the moisture and softness in.
Get into the habit of getting into an all-night summer lip care routine. This does not mean staying up all night. It simply means sleeping with a specially made summer lip care paste on your lips which will repair lip damage while you dream. We'll cover a couple of homemade summer lip care recipes in just a bit.
If your lips get discolored due to tanning, apply a paste of curd and saffron to your lips about three times a day to lighten the color.
Make Your Own Summer Lip Care Balm
Applying lip balm regularly is one of the simplest and most effective summer lip care tips. Lip balm is a must for lip care through the rest of the year as well. So the type of lip balm you use is very important. There are literally thousands of brands of lip brands available today. The cheap ones are just that – cheap, meaning that the ingredients and claims made by the manufacturers are questionable at best. The exotic lip balms which do make a difference are more expensive and may not always be a feasible or justified expense. What's more, you can never really be sure of what chemicals are in these lip balms because there is no regulatory body to control the claims made by cosmetics companies. You can either go crazy trying to figure out which lip balm to buy. Or you can be smart and learn how to make your own lip balm not just for your summer lip care but one that works well in the winter too. Here's why.
Making your own lip balm is much cheaper than buying lip balm all year long. But just because it's easy on the pocket does not mean it lacks in quality. In fact, your home made lip balm is more effective than a commercial one any given day.
Since you are whipping up your summer lip care balm in your kitchen, you can be assured of the quality and safety of ingredients that you use.
You can make as much or as little as you want and store it over a period of about six months if you put it in the fridge. So apart from being economical and safe, it is also just as convenient.
You get the satisfaction of actively participating in a healthier, more beautiful you.
So let's get right down to creating a summer lip care balm which will protect and heal your lips during the long summer months ahead. Get the following ingredients together.
Beeswax – ¼ ounce. This is the base of any lip balm. The quantity you need will depend on how much you want to make.
Coconut oil or sunflower oil or almond oil or jojoba oil or avocado oil. Pick two or three depending on the flavor you want. Use one teaspoon of the oil you less prefer and three of the oil you like best.
Cocoa butter or shea butter (optional)
Essential oils in a flavor you prefer. Lemon and peppermint are quite popular for summer lip care balms.
Empty lip balm containers. You'll get small containers at any supermarket.
Method:
This is just a simple guideline to creating your own summer lip care balm. One of the most fun things about making your own cosmetics is that you can play around and experiment with them. It's also about personal preference. You may find that you prefer to use more or less of a certain ingredient, or even replace ingredients altogether with something that you feel works better for you.
Throw chopped or grated beeswax into a double boiler until melted.
Add oils and butters until melted and well blended.
Remover boiler from burner. Add the essential oils.
Pour into lip balm containers. Do NOT cover them. Allow to cool completely first. It's best to leave it to cool overnight.
Remember that in the summer you want to make the lip balm a little harder otherwise it will easily melt in the heat. A softer lip balm is OK in the winter since the cold will allow it to remain in a solid state. Add more beeswax for harder balm and more oil for softer.
Summer Lip Care Overnight Therapy – Homemade Recipes
Remember that overnight summer lip care we were talking about. Here are two simple summer lip care therapies that you can leave on all night for healthier, softer lips.
Add a couple of pinches of turmeric to one spoon of butter. Make a paste and apply.
Make a paste of milk and about half a cup of fresh rose petals. Using this overnight on a regular basis will make you lips really soft.
Image: Shutterstock