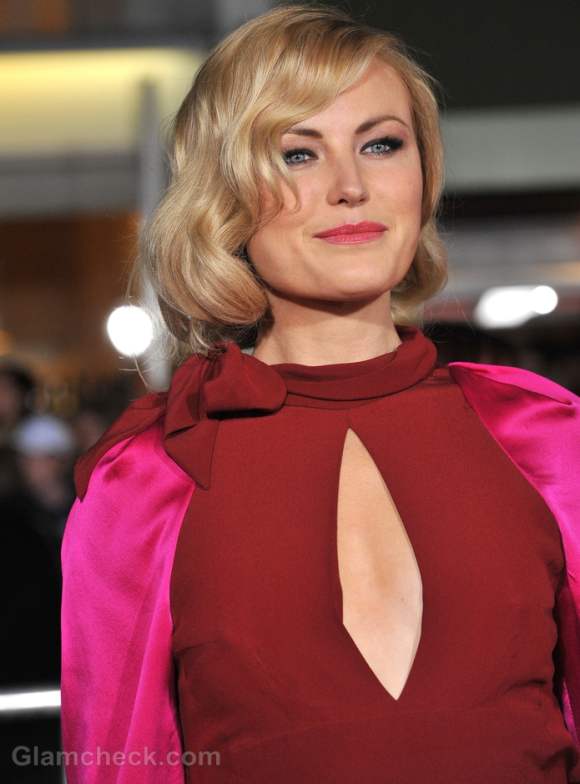 The premiere for Wanderlust saw actress Malin Akerman in a Sonia Rykiel dress that had all the elements of color blocking gone wrong. The strawberry-cherry combination made the outfit look too fruity, in terms of colors.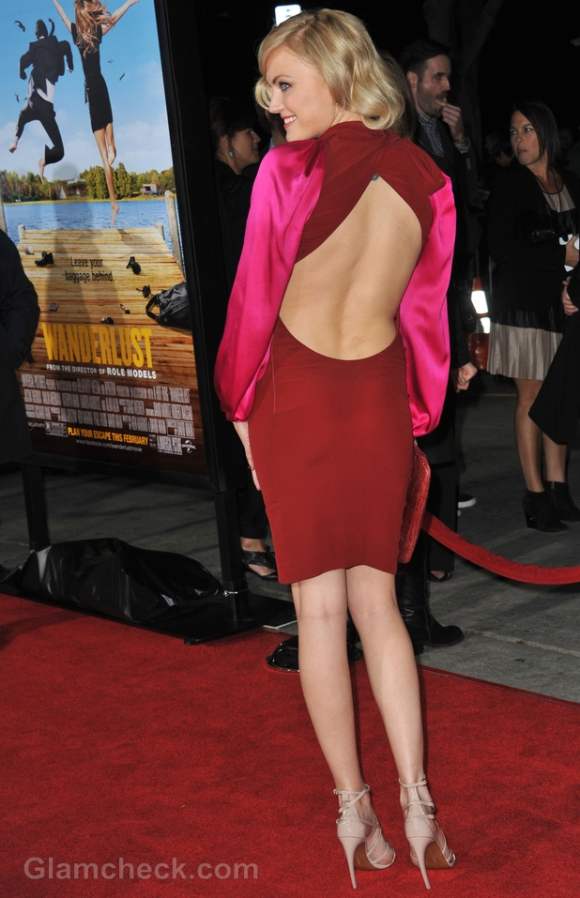 The red and fuchsia number had a plunging cut out back and front, and a bow on one side of the neck. The knee length dress would have looked better if not for the out of place balloon type sleeves, which made the attire look a bit tacky and ill fitted. They looked like a last minute abrupt addition!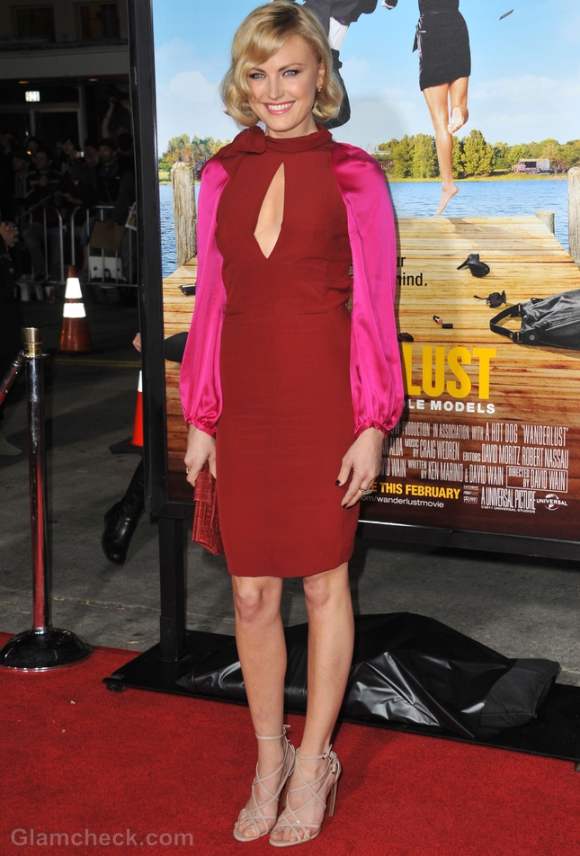 Akerman paired a red clutch and strappy beige stilettos with the Rykiel number. The pinned curly hair added old Hollywood charm to her look and the makeup made up for the less than impressive outfit.
Our Verdict – Color blocking looks best when the hues are in contrast tones.
Image: Shutterstock