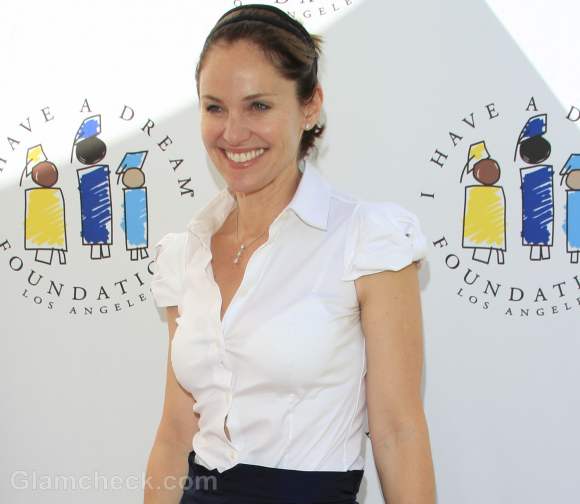 Actress Amy Brenneman hosted the I Have A Dream Foundation's 14th Annual Dreamers Brunch at The Skirball Cultural Center in Los Angeles, California on March 4.
The 47-year-old wore an adorable outfit which we just had to showcase.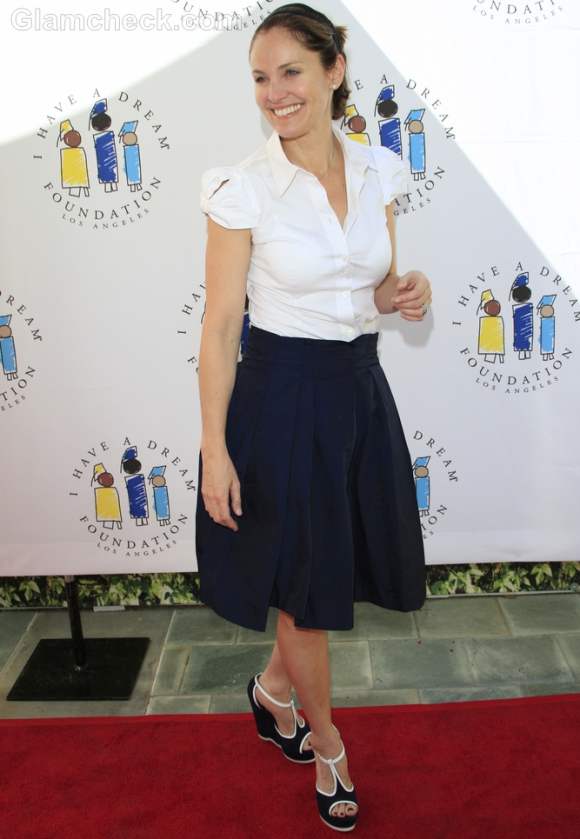 The Judging Amy star donned a front-buttoned white shirt with cap sleeves, pairing it with a pleated, knee-length navy blue skirt that had the look of a schoolgirl about it, which is perhaps what made her look younger than her years.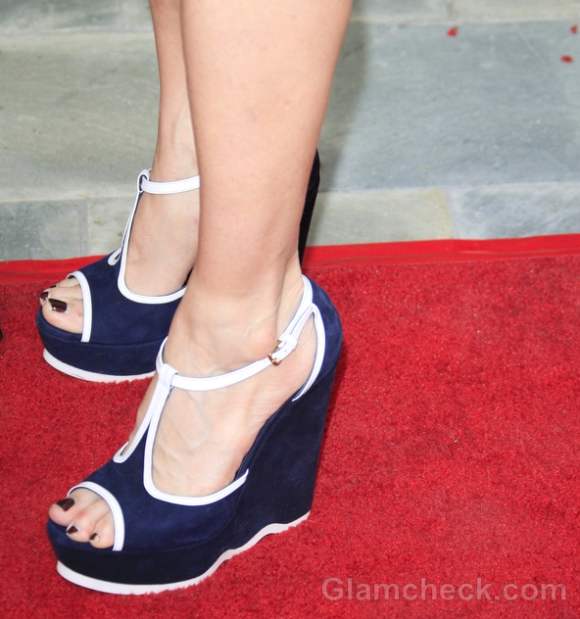 Let's not forget those fun navy blue platform heels. Open-toed with white ankle straps and accents, the cute cutout pattern plus her painted nails peeking through lent her outfit even more charm and grace.
Amy brought a touch of sophisticated sparkle to her outfit with a silver necklace and diamond stud earrings.
With her hair tied back in simple do and held off her face with a headband, her pretty look for the event was given an element of comfort and approachability.
Understated natural makeup completed Amy's cute day-time ensemble.
Image: Shutterstock