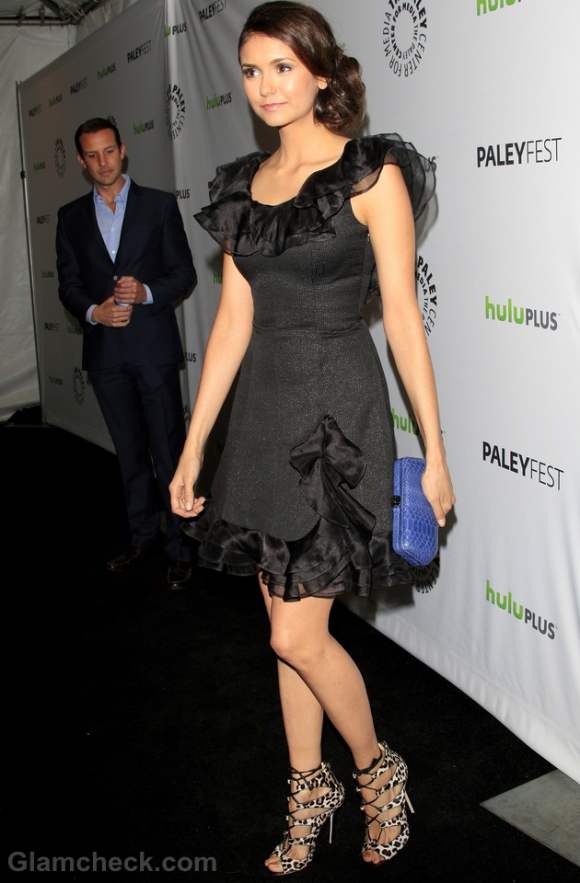 Nina Dobrev's ensemble for the screening of "The Vampire Diaries" on March 10 at the Saban Theater in Beverly Hills, California was a surefire red carpet winner. We think that one of the main elements that made this an overall successful look was her brilliant choice of footwear.
The actress/model wore a pair of deliciously exotic sandals from Jimmy Choos' 2012 Spring/Summer Gail Collection.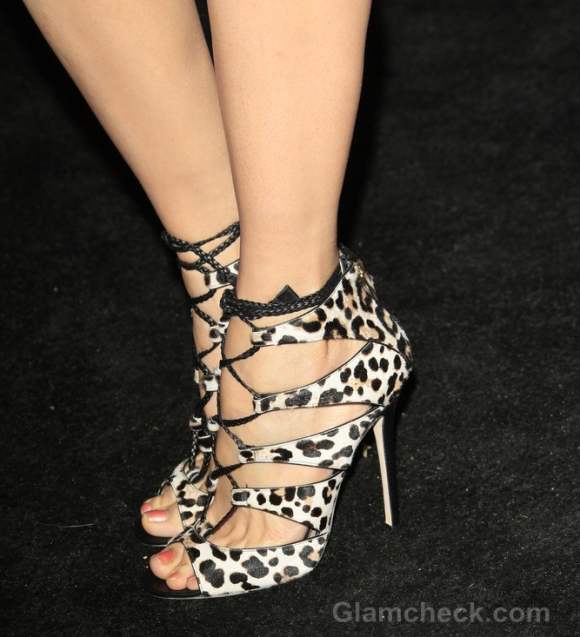 Featuring an almost five-inch heel and an animal print, the cutout shoes gave Nina's pretty-girl look a fun and slightly kinky element. The front of the shoe had a lace up design with black corded leather tied around her ankles – ultra sexy!
Wild and uninhibited, those animal-print heels are a sassy complement to her ruffled Rachel Zoe number.
Get the Look
A little black dress does not always have to be a muted option. Nina went all fun with her look with the ruffled accents on the dress but mainly with her choice of footwear. A white or black dress is the perfect outfit to whip out those colorful or uniquely-designed heels you love but have been hiding in the closet because you don't know how to wear them. Just make sure that the event you are attending allows for your flamboyance.
Image: Shutterstock