Fashion has always been a shocker in some way or the other. May it be related to garments, people, designers, ramps or fashion shows, you would often witness that one element that pulls the entire scene apart.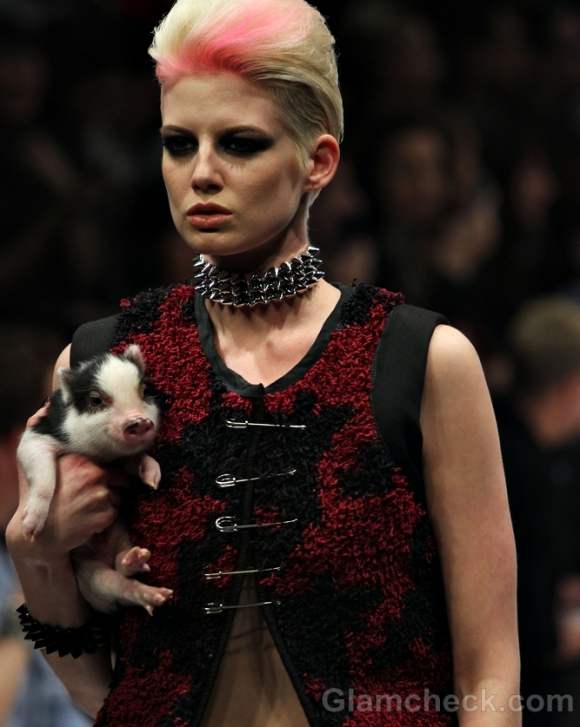 One such adorable shocker was at the KORHANI home's runway show at World MasterCard Fashion Week where the Micro pet pigs were the show stealers. These adorable creatures became the talk of the town within minutes. The little innocent beings were no less than any other model on the ramp. They definitely took the onlookers by a storm and left them in awe of their virtue.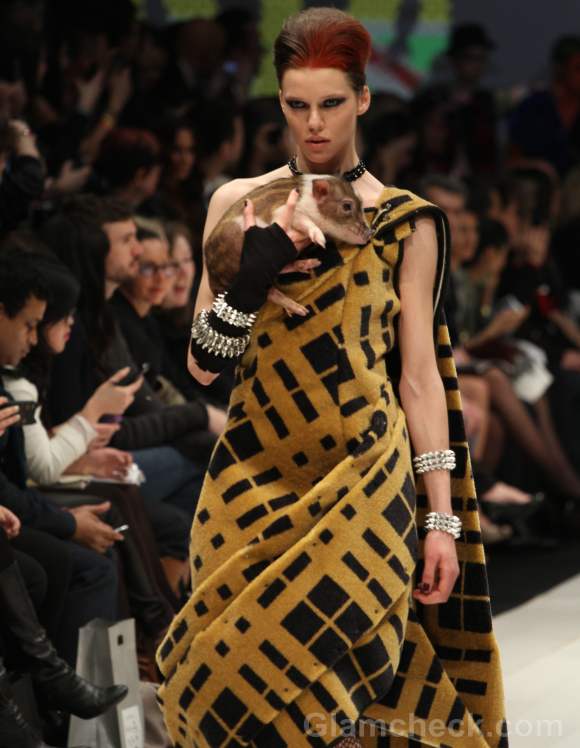 The collection was divided into three thespian themes which were based on Punks, Samurais and Masquerades with the stunning Korhani rugs. Although the garments can't be defined exactly as "wearable" but it definitely portrays a majestic look.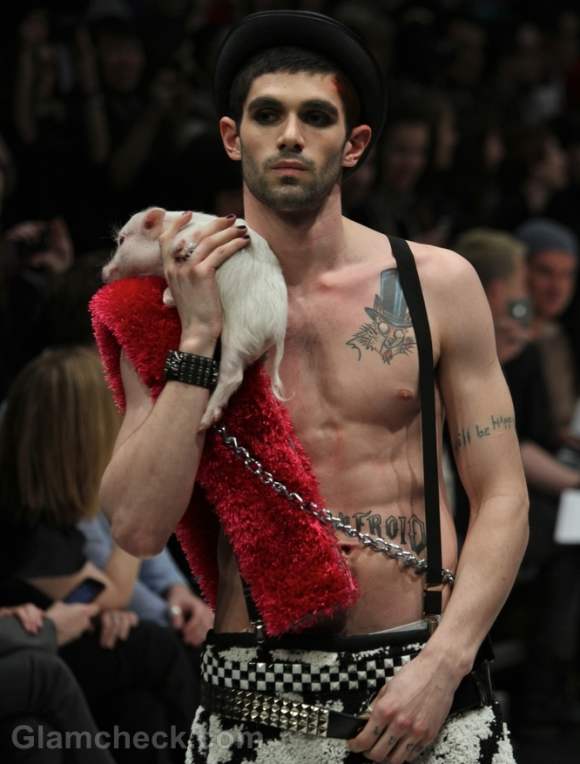 It was an endearing combination of rugs and royalty with mind blowing and exhilarating drama brought in by the punk styled models and accessorized by the cute piglets.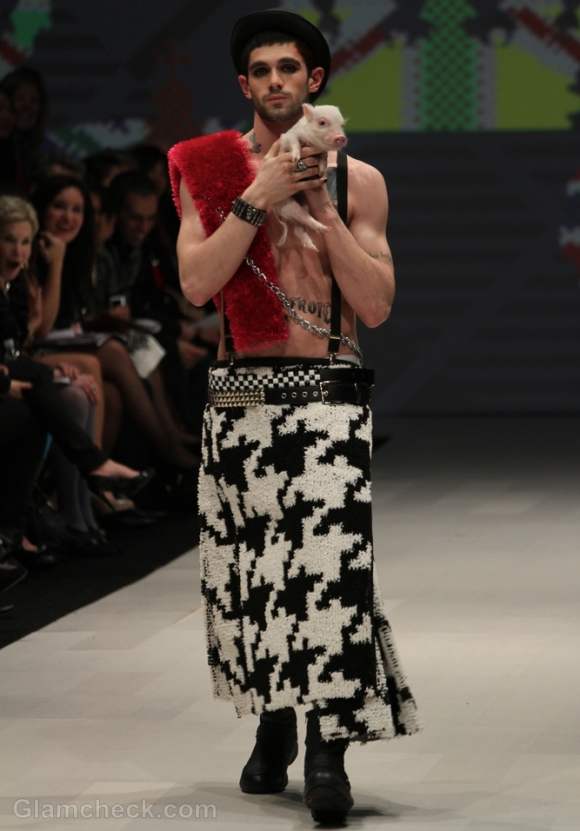 So have naïve creatures become the new fashion accessory brought into news? Though I wonder what the animal right activists would have to say about this, although they weren't harmed in any way, but haven't we gone to an extreme level of commercialization? Good or bad, the show gained its popularity in one way or the other. I wonder what surprise we have in terms of accessories ahead.
Image: Shutterstock