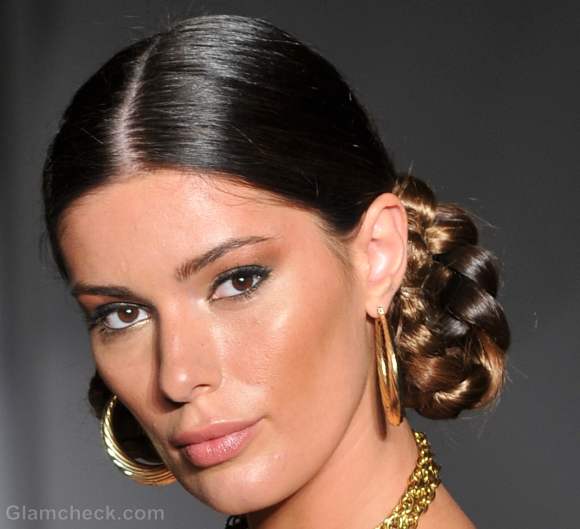 A style meant for the beach, is easy to get and doesn't take any more than 5 minutes. Ideal for a sunny day, all this hairstyle requires is for you to know braiding. Uber-girlish and fun hairstyle, which can be carried by a girl or a lady, as this has no age bar. As, easy as the name suggests all one's got to do is loop up the braids and make sure they stay in place. Models were seen bringing this beach style on the ramp and totally binging on it at Shay Todd's swimsuit collection presentation for Spring-summer 2012 during Mercedes Benz swim fashion week.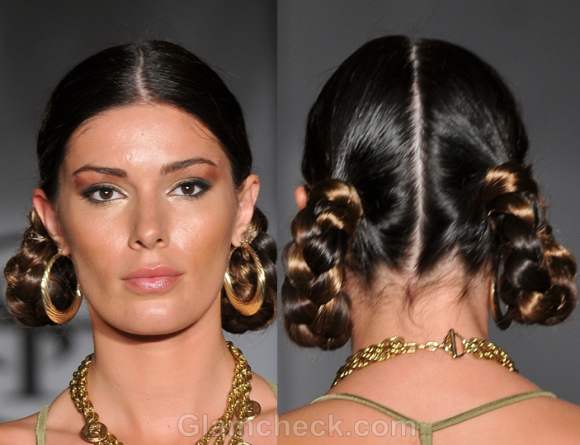 This hairstyle added more oomph and sex-appeal to the swimwear and had us wondering, how easy it is to pull this one off. We show how to rise and shine with this looped side braid hairdo.
After washing your hair thoroughly, dry it completely using a hair dryer.
After your hair is dry, brush through it to remove tangles and meshes. Now, brush through the hair to achieve smoothness.
Now part the hair from the middle. Use a tail comb to part hair, with the middle parting starting at the back of the head.
Now the hair is divided into two sections. Bring them both forward and one-by-one braid each section, on the sides.
Secure the braids with hair-ties which are either black or matching to the hair-color.
The braids are now to be looped behind the ear. Taking one braid at a time, curl the lower part of the braid on to the upper part of the braid, in a way that the roots and the tied bit, curls around the first braid loop.
Now secure this using another hair-tie or elastic band.
The loop is made by tucking one part under the other and securing it. Repeat to achieve on the other side also.
Tips: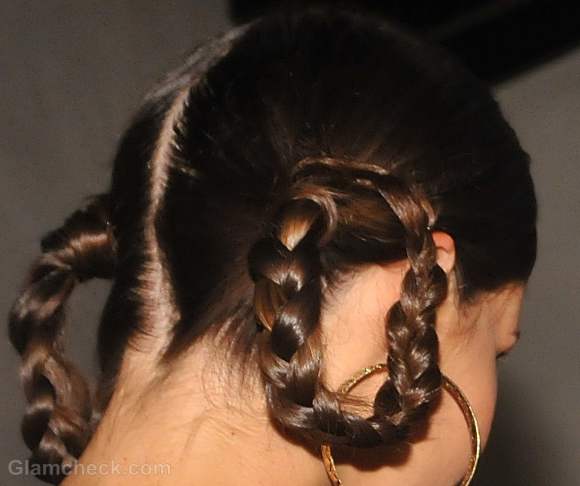 Since the braids, need to go till the end they need to be tight and secure.
Braid neatly, the neater it is the better the look would be.
The braids can also be done in damp hair, if your hair is unmanageable and unruly.
Secure the braids very tightly, so that there is no scope of strands hanging out or the braids opening up.
The braid needs to be done behind the ear, so that the loops achieved stay in place and do not cover the ear.
Add ribbons for a funkier look along with a pop of color.
We are glad this one found its way to the catwalk and reminded us of its subtle yet killer style.
Image: Shutterstock