Our gorgeous Italian star Teresa Guidice was spotted at the World Premiere of Columbia Pictures, "21 Jump Street" held at Graumans Chinese Theatre. Even though  our  skinny star is God-gifted with beautiful locks, she made a huge fashion error by wanting to look prettier than the real and more fake than plastic.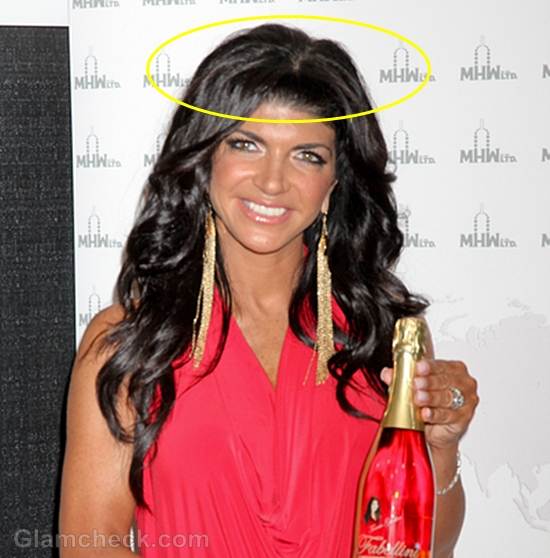 She chose to style her look with the use of a fake hair wig, which was wrongly placed and had sheen more than that of a diamond. Well, we wonder why she did it and for what joy did she want to camouflage her beautiful real hair.
Though unlike some of the other celebs, her outfit managed to impress us and could be the saving grace for the day. Her accessories, especially the earrings and the make-up, absolutely won over our hearts.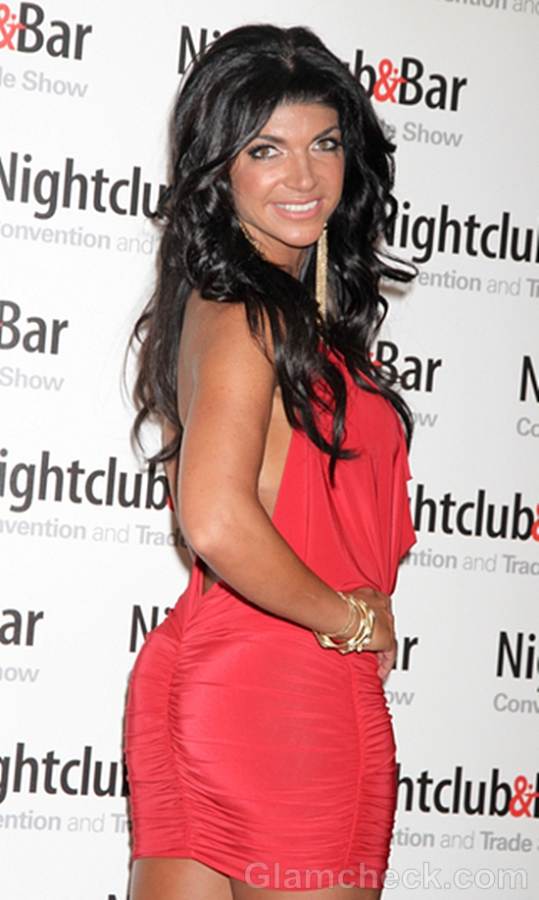 The hairline was starting at the middle of the forehead and the use of a wig to have her hair look wavy and long got her outfit being overlooked but this fashion faux pas being highlighted.
Our Real Housewives of New Jersey star is a freak, with a "shop till I drop" lifestyle and her fetish for dressing up and being all prim and proper, with all her flashy items sometimes makes her go overboard and commit these fashion mistakes. We are hoping the "I am wearing a wig" look, will never be repeated again.
Image: P R Photos