There are some things which are evergreen and classic. They never manage to go out of fashion, in fact they only add up to your everyday look into a classier range. One such article of clothing would be a white blazer. Team it up with a jeans and t-shirt and it completely changes your look.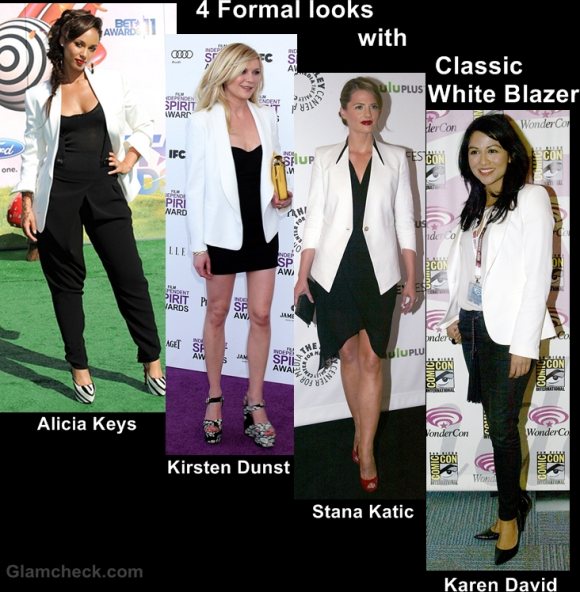 There are numerous things you can pair it up with, but you have to be selective of the things you decide. Don't try and put it with everything you have in your closet.
Let's have a look as to how our celebs are pairing it.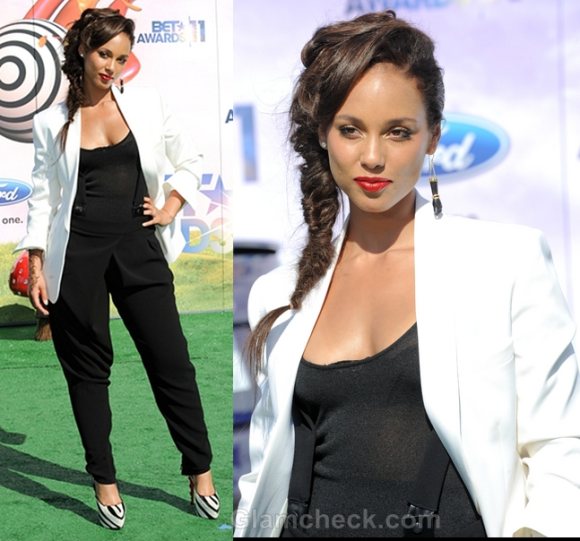 First seen was Alicia Keys at an event by Fords motors wearing a classy black fitted top with pants and suspenders and a white blazer. The combination looked fantastic and required minimum effort. Her zebra print pumps complimented her look. The hair and makeup were great and nothing seemed to be going wrong for the "New York" singer.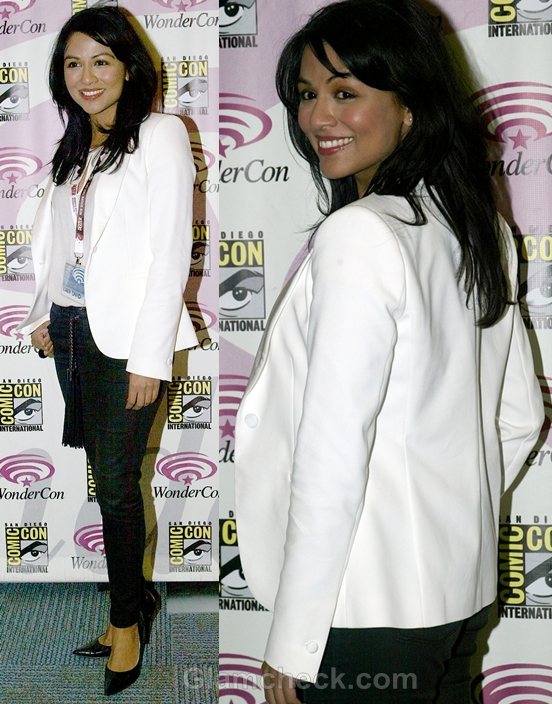 Next on our list is Karen David who was seen at a Comic con event wearing white top, dark blue fitted denim and completed the look with a white crisp blazer. As again it was a look put together with minimum efforts and yet gave stylishly outstanding results. Her hair was open and the makeup was perfect for the evening. She complimented the look with black pointed pumps.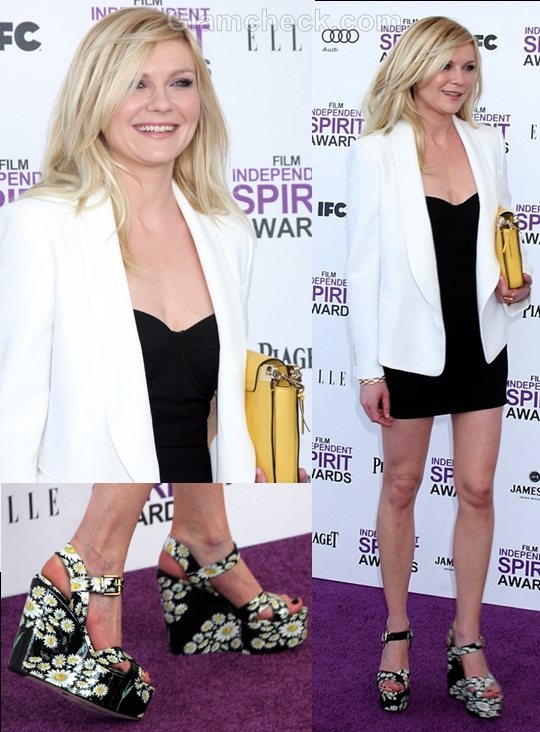 Kirsten Dunst was an obvious choice on our list. She was spotted at the Film Independent Spirit Awards wearing a sexy LBD and perfected the look with a chic white blazer. She looked absolutely stunning in the outfit. Her white flowers printed black wedges were amazing. Everything was in sync with her look. Her hair and makeup was as always prefect. She teamed up a mustard color bag and a single gold bangle.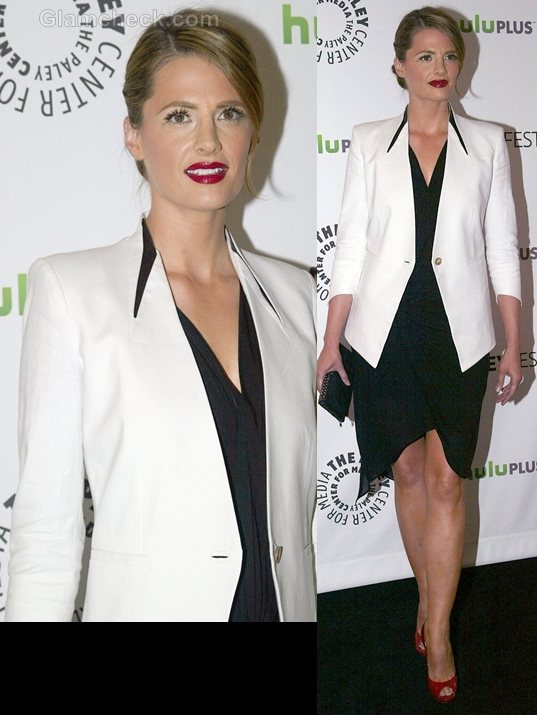 Also on our list is Stana Katic who looked absolutely gorgeous with a black halter overlapping dress and added the vigor by teaming it up a white notch colored jacket. The jackets collar had a black piping detail which went well in relation to the black dress. She paired it up with sexy red pumps and a black clutch. Her makeup was perfect and so was her neatly tied up hair.
There are numerous ways you can pair up your ensembles with a white jacket. You just have to pick the right choice.
Image: Shutterstock, PR Photos