Well, the norms have changed and size does not matter but the fit surely does. Jennifer Coolidge appeared at the American Reunion Los Angeles Premiere held in Los Angeles on 19th March, 2012 in an ill-fitting bust fit lace lilac dress.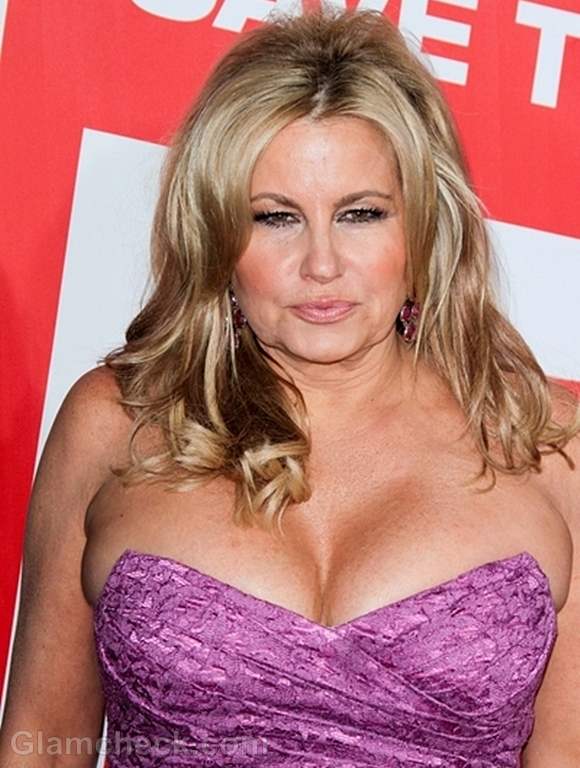 The strapless dress was fitted at the waistline and made our Stifler's mom from American Pie appear more than her already old age. The Dolce & Gabbana lace dress had a sweetheart neckline with a tummy-tight fit which made her curves appear even bigger and it narrowed as it moved till the knees with a scalloped hemline.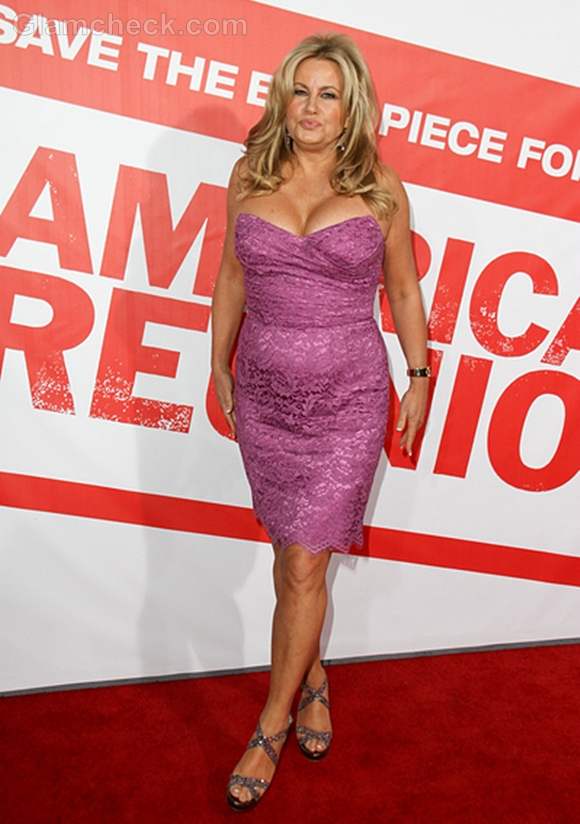 The dress looked like it could result in a wardrobe malfunction anytime and we caught Jennifer pulling it up her big assets many times. Even the color failed to highlight the sun-kissed skin of our charming Jennifer. Though she let her hair down and blew kisses to the crowd, her glitterati silver cross strap Jimmy Choo 'Vamp' platforms were another mistake. Not just the over-sized bust, but even the broad body structure and protruding stomach made her appear pregnant. Lace in this case, failed to show its charm and instead of wooing the crowd made people talk about her all the more for the wrong choice of wardrobe. The skin-show was ample but it failed to scream "look at me, I'm so sexy", as the show of bulk on her arms and other parts of the body, made her disappear on the list of the best-dressed during the event.
Jennifer surely lived up to her reputation of the seductive star but failed to make the right choice of size and fit. Nevertheless, we are really looking forward to her performance in the "American Reunion".
Image: P R Photos