The upbeat and ever so buoyant Katy Perry has definitely recovered from her divorce and is back with a bang. After a scintillating performance at the Grammy, releasing a new album and launched a line of faux lashes with her brand name.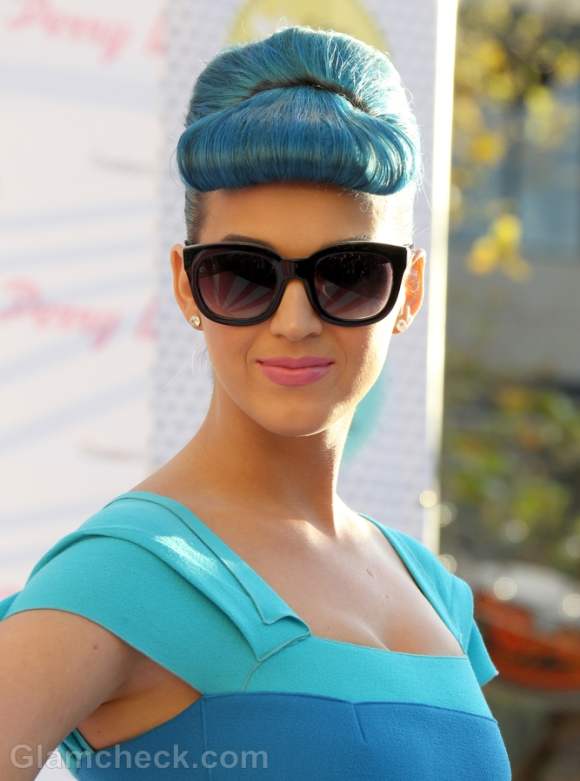 She was spotted at The Americana at Brand in Southern California promoting the product. She seemed to have come from some kind of a color coordinated theme party. She arrived in a classic blue convertible wearing a blue dress with blue hair and blue matching accessories. The look was a complete adaptation of the 50s style statement.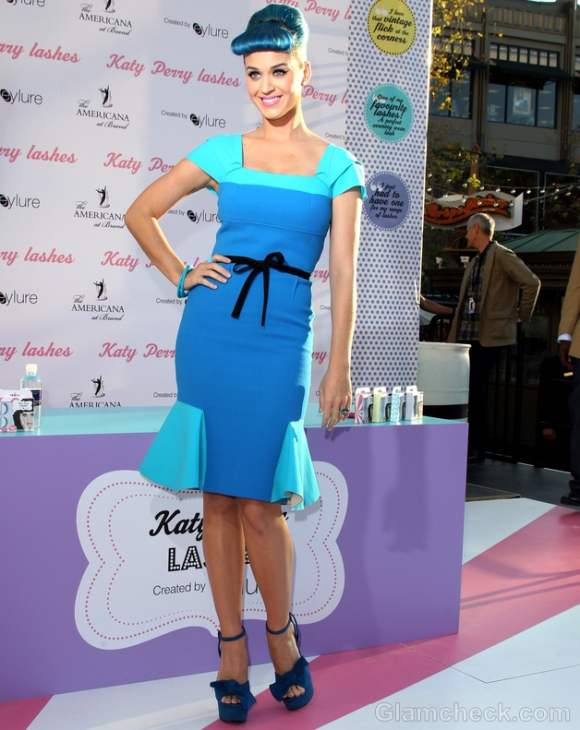 She chose to wear a mix of turquoise and deep blue Rolant Mouret dress with a sleek black belt with a bow at the waist. The dual tone dress looked absolutely refreshing and definitely suited Katys' personality. I just wish those two extra pieces of cloth hanging on each side of the dress could be eliminated somehow.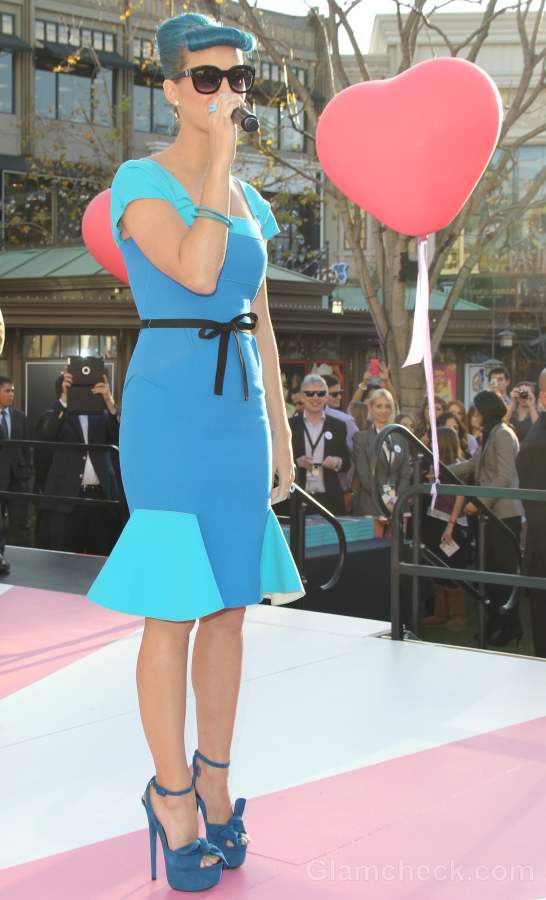 She accessorized her look with Solange Azagury Partridge ring and vintage bangles along with a urbane pair of diamond studs. The sunglasses looked uber stylish and added the edgy factor to the entire look.
She paired the dress with a pair of deep sea green Giuseppe Zanotti Heels.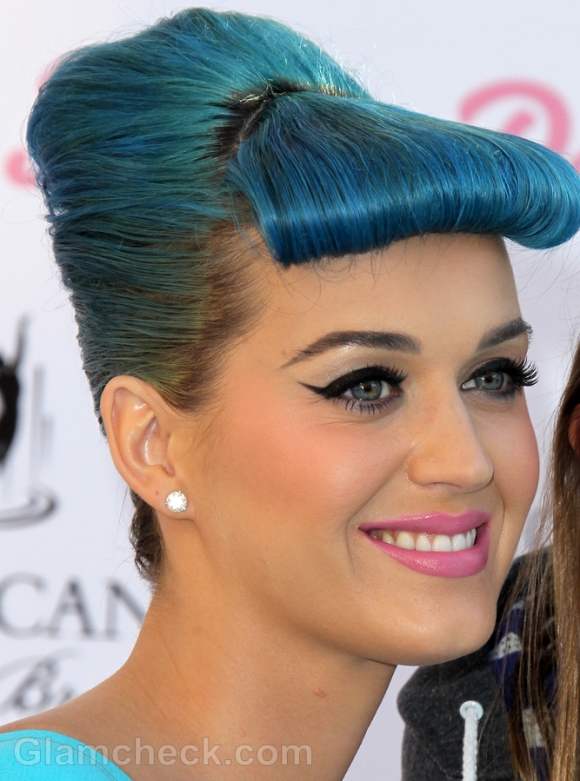 I absolutely love the hair style but not much in favor of the blue color. There is just too much of blue thrown in which is not giving the needed visual break. It's been long that Katy has come back to her natural color and that would have definitely been a requirement with this look. Her makeup was as usual perfect. Nude base, a hint of blush on the cheek bones, the subtle pink lip color and the well defined eyes.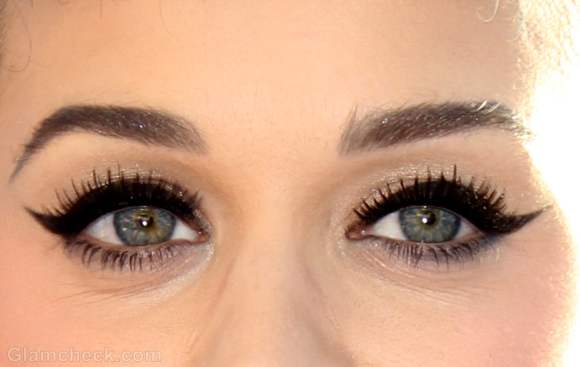 Katy is not only amazing singer, but an amalgamation of beauty, style and now an entrepreneur. We will definitely be looking out for more such stuff coming from the "Firework" singer.
Image: Shutterstock