There are times when you analyze a person from head to toe for his clothing, accessories and shoes. But rarely are those times when you get in awe of shoes that you forget what has been put together with that. Something similar happened when we spotted the Chinese/ American actress Lucy Lui at the 2012 Film Independent Spirit Awards in Santa Monica, California.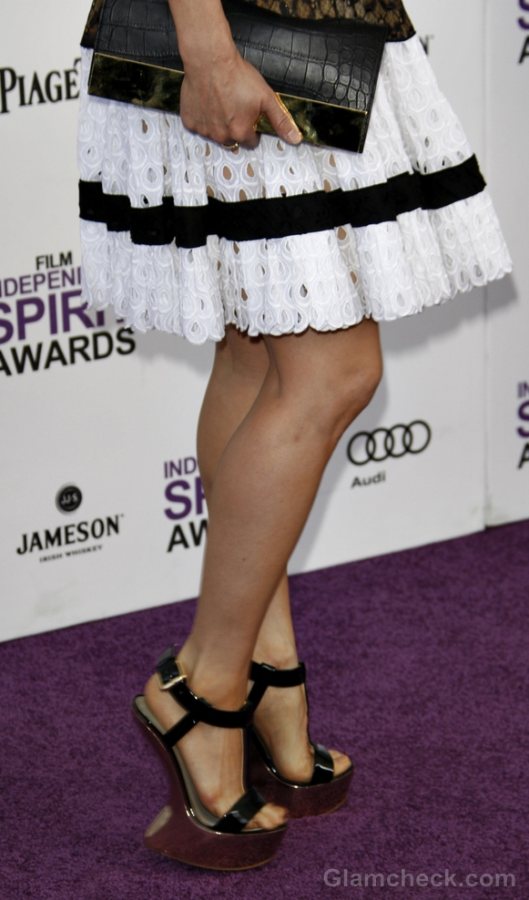 She looked absolutely stunning in an open back Roberto Cavalli tiered dress. The black, white and gold ensemble complemented her well maintained figure and definitely showed off her well toned legs. She accessorized it with a Roger Vivier purse and Piaget earrings. But what really caught our attention were the black and brown Giuseppe Zanotti Jem Wedges.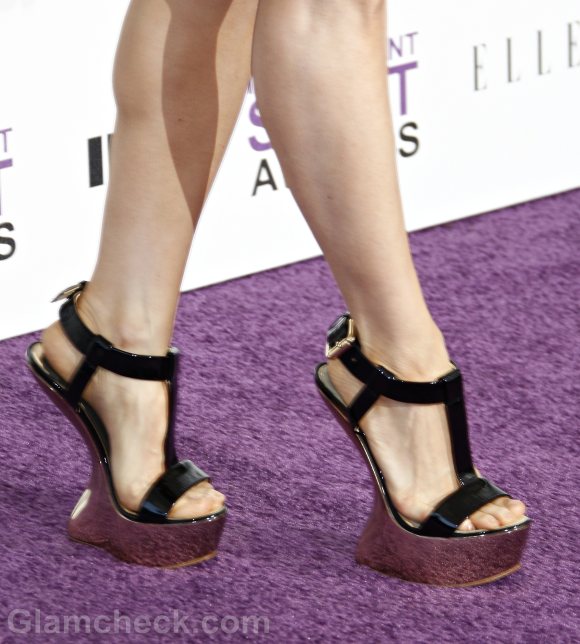 They were definitely unique in design and I wondered how she kept herself from falling backwards. Lucy dint seem to be bothered about the risk at all and looked super comfortable in her wedges. The design was very interesting and was created in way that it could accumulate the points of being commercially viable.
I am sure after this a lot of girls would be willing to give it a try. Please go ahead and do let us know if you were able to keep yourselves from falling in, I mean falling for these shoes!
Image: Shutterstock