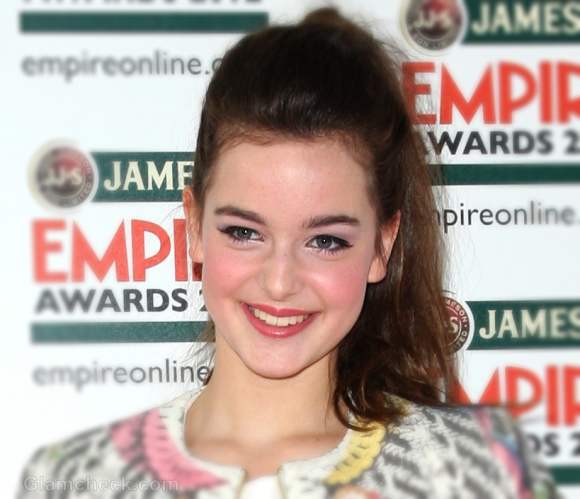 The newcomers to Hollywood are the ones blazing a trail on the red carpet this week. Young Celine Buckens showed off her style sense at the Empire Film Awards 2012 which were held at Grosvenor House in London on March 25.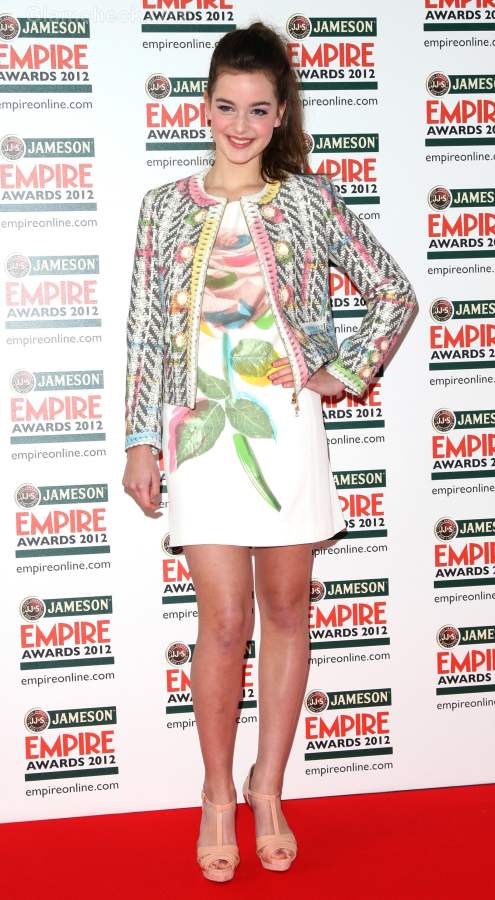 Celine wore a cute off-white mini dress with a large, colorful floral print emblazoned on the front. She paired the spring frock with a full-sleeved but short colorful jacket that matched the colors on the dress. She accessorized the cute ensemble with nude T-strap heels.
Her brown hair was pulled back into relaxed ponytail to highlight her makeup, which is perhaps the only flaw we can see in Celine's look. It's kinda heavy for this fun, light outfit. There was far too much rouge and her eyes seemed overdone with pink eyeshadow and black eye liner. She's young, fresh-faced and has a luminous complexion. Although it was exquisitely executed, her makeup only serves to make her look older and painted.
Get the Look
When wearing very colorful clothing, it is best to go low key on the accessories or ditch them altogether like Celine did. If you do feel the need for some bling, let it be the delicate or muted kind so that your look does not appear too busy.
Image: Shutterstock