Like every other season, Ukraine-born designer Svetlana Tegin manages to leave us flabbergasted sitting by our window during twilight wondering how magical the presentation of her Fall-winter 2012 collection was. She managed to grab some of the best reviews during Mercedes Benz Fashion Week Russia held on March 25, 2012 at Moscow, Russia. Based on a New Gothic theme and entitled 'Neo Flapper' the collection left us with Goosebumps all over our bodies.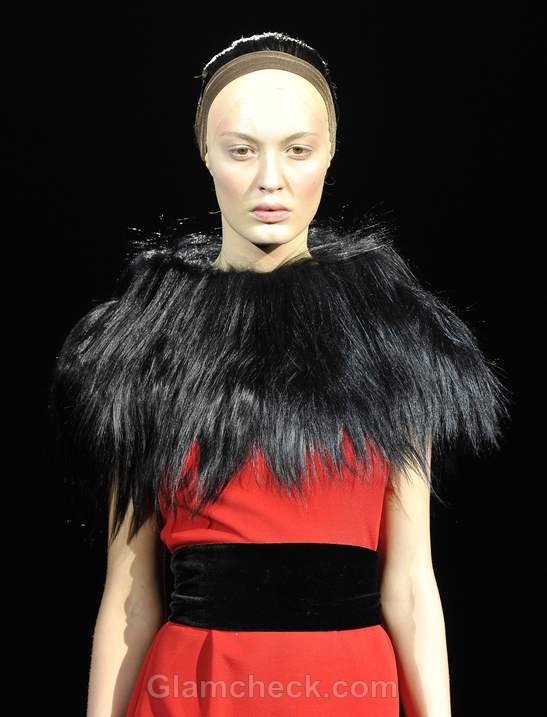 It's not utterly necessary for a fashion show to be glamorous, only with some skin-show or some loud music with the audience jiving to it and Svetlana with this show totally proves this point right. The music to the ears was the coordinated tone of footsteps and the heels of the models walking like dead-bodies which have come alive.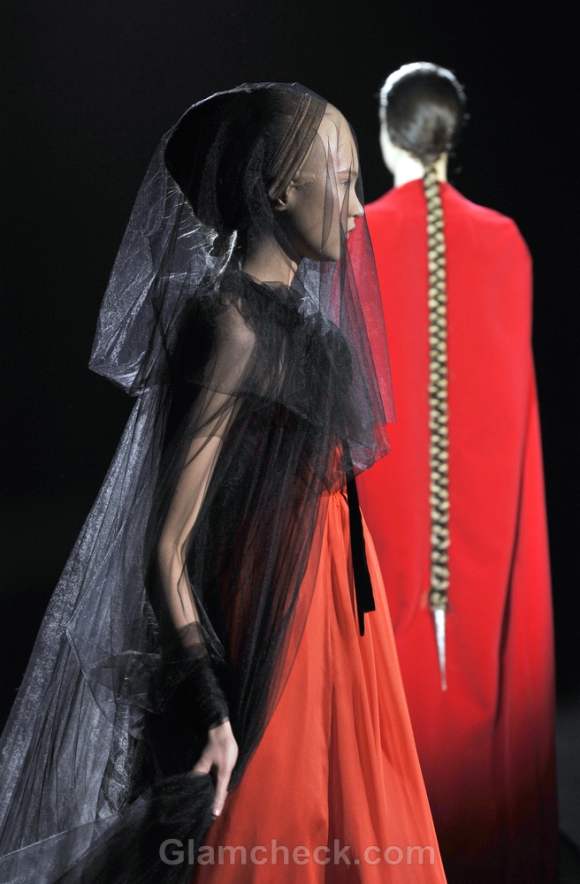 The body was given a red-fabric like feel and the faces were made to look white and shiny with the use of makeup. The models walked to a spotlight stepping out from a cloud of smoke, giving a feeling of a spirit jumping out with straight-line long false braids touching the back of their knees.
The body language of the models was that of the dead and the gothic and their shadows were seen on three vertices of a moving triangle.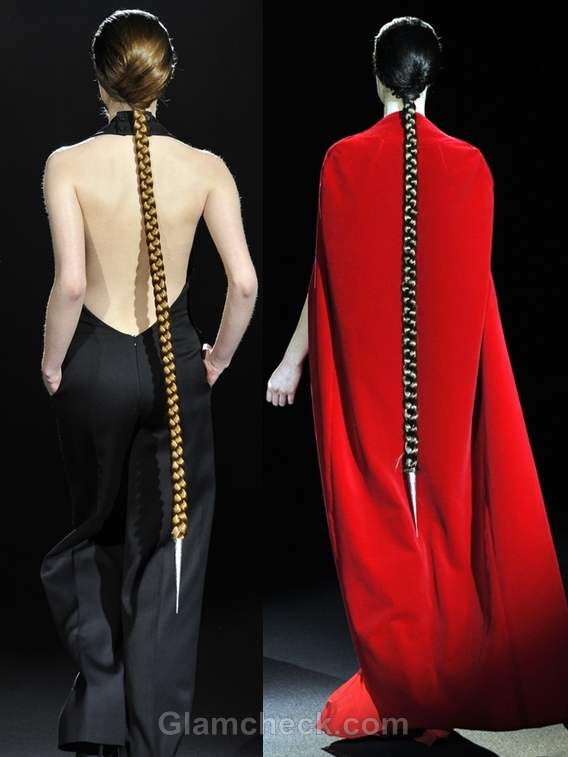 Svetlana's collection was a play of neutrals with straight and slick braids, moving parallel to the models' bodies. Their straightness could be measured using a ruler for sure.The braids started at the back of the head or the nape of the neck to be precise, with the hair tightly bundled up in the form of a protruding bun which was the size of the head. Breaking the awkward silence was the coordinated sounds the heels and steps of each model were making.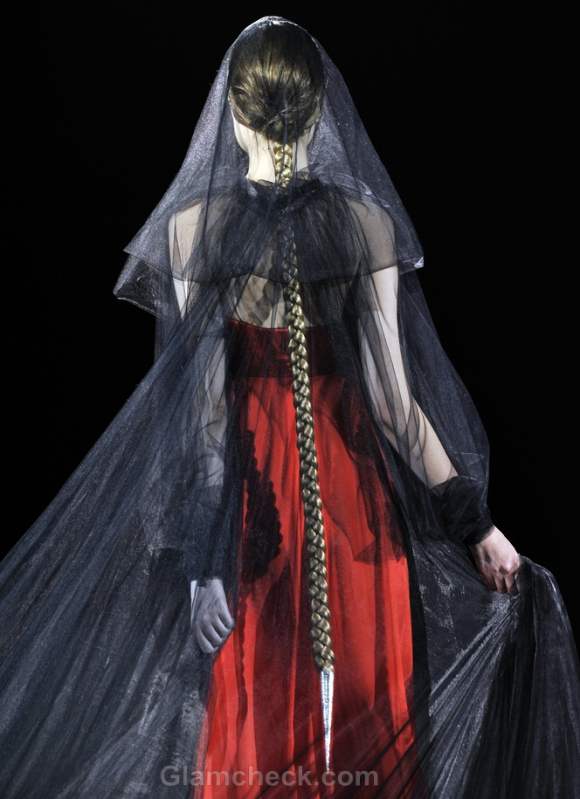 The braids were secured with a conical shiny piece, and they stretched up to the back of the knees of the tall models. The braids were really tight and neat. The hair was secured properly from the front and not even one strand was seen popping out, the look was clean and minimal especially the front view of the shiny faces.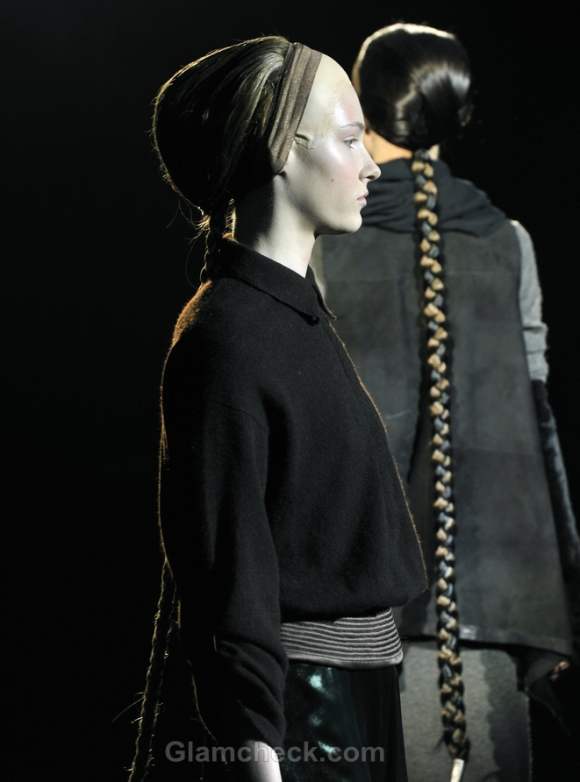 We just want to step into our daring shoes and try this look, atleast once in this lifetime.
Image: Shutterstock