Inspired by the beauty of Russia and their neat craftsmanship, our South American designer Sitka Semsch
Blended them well with the Indian elements, along in her clothes and made her Fall/Winter 2012 collection available for a wider audience. The typical taste of a South American inhabitant was reflected in shiny textures, made using sequins along with transparent cloaks, and geometric ornaments at her collection presentation during Mercedes Benz Fashion Week held on March 24th at Moscow, Russia.
The collection was based on the theme of "Indian Feminity" and was crafted in earthy colors, inspired from the Peruvian coast. A play of fluidity in the garments, along with a mentionable use of textures could transform any girl into the queen of the party tribe. The hair was slightly curled and twisted and the feather accessories were added on the right side of the head.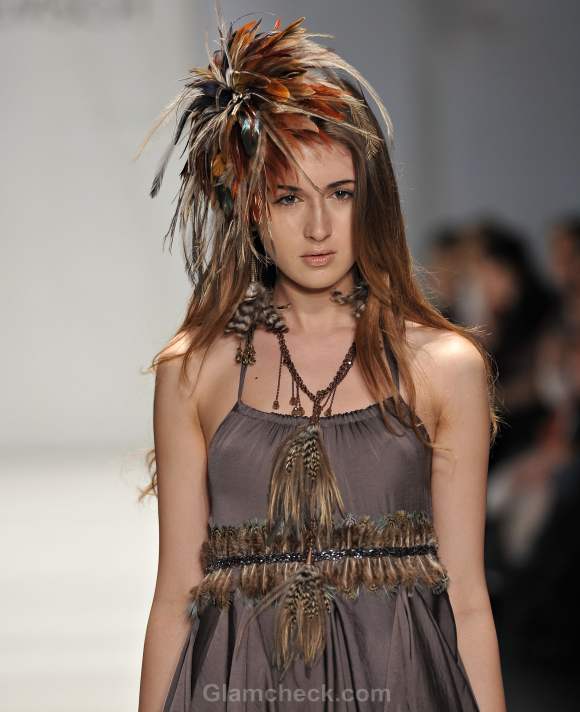 Various ensembles have been created but they all dazzle due to their simplicity and the feather accessories on the head ooze out all the oomph. Even the simplest of the outfits have been jazzed up with this trendy accessory.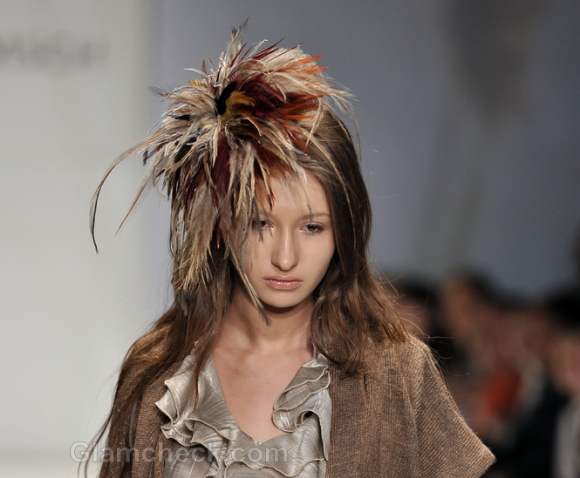 Each accessory is a bunch of feathers of different colors (referred to as "plumes"), and different sizes placed together to form an over-sized headgear showing distinctly even from a distance.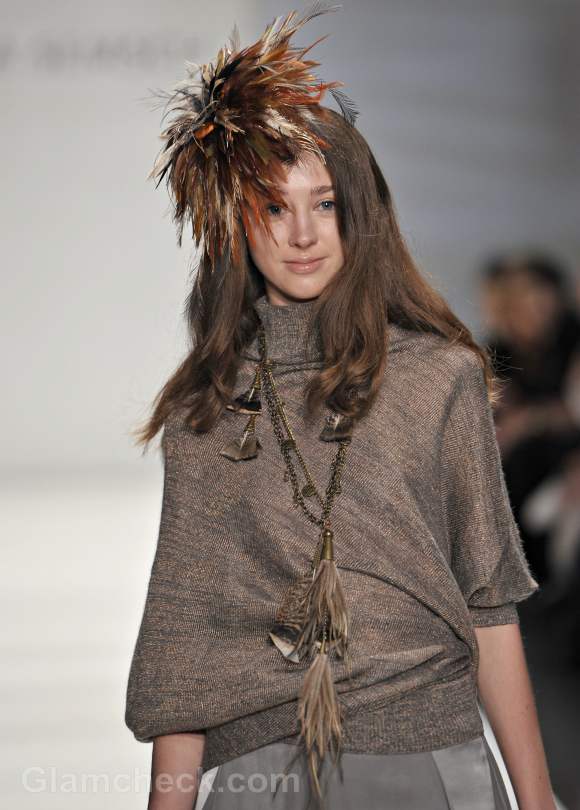 The feathers follow the color palette of the garments yet compliment them with their revamped appeal, coming from the 1870's and the 1880's.
So, to be out there go sport those feather accessories and get instant allure. Hollywood beauties are rocking this trend and so should you!
Image: Shutterstock