They say beauty comes out best when you keep it natural. In our everyday world we apply so many things, trying to beautify ourselves, trying to cover up all the scars and little imperfections. But what we don't realize it that beauty lies in simplicity, in being natural.
One such trend of coming back to basics is the Bold natural eyebrow.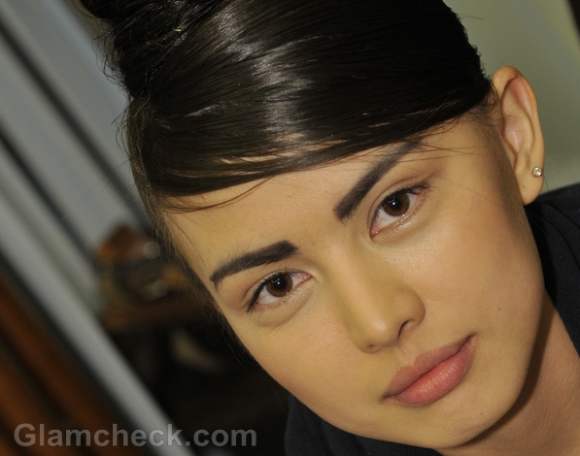 This look has become one of the most favorites on ramp. One of the examples can be seen at Basharatian for Fall/Winter 2012 presentation during the Mercedes Benz Fashion Week. The natural eyebrow look has been enhanced by applying a kajal or liner. It suits the model's face and gives her face a defined look.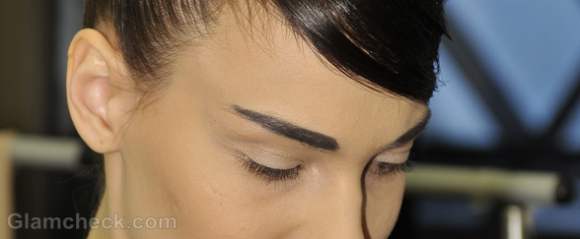 The second look at MBFW by Basharatian is a little different as the eyebrow has been given an upper angular look. This kind of gives a high definition to the model's cheek bones.
One of the designers Sally La Pointe was seen backstage before Sally La Pointe Fall/Winter 2012 presentation in Center 548 during New York Fashion Week who was donning the natural eyebrow look. Her eyebrows were thick and rectangular from the start and then merging into a thin line at the end.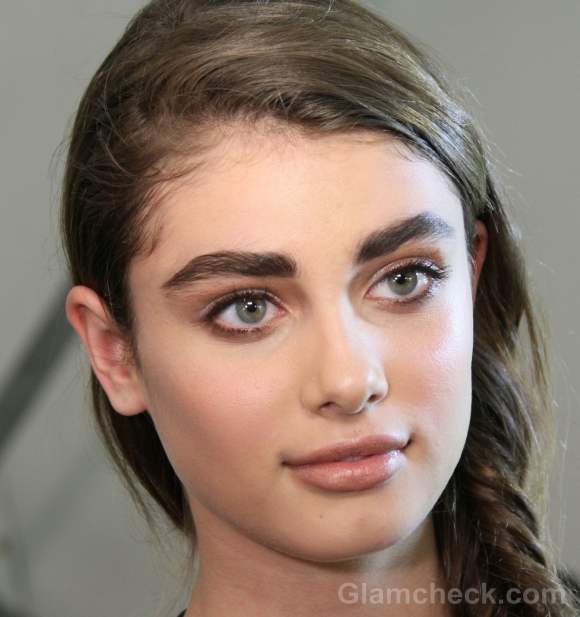 Yet another model was seen with the part of the look at the J Mendel Fall/Winter 2012 fashion show during Mercedes-Benz Fashion Week. Although they are very thick but they are natural and not worked upon. It gives her a very innocent yet striking face factor.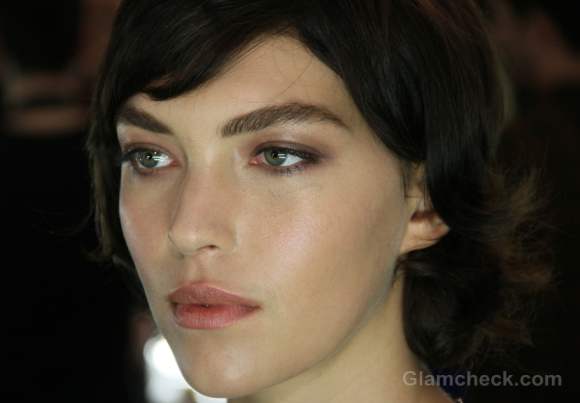 At the same show another model was spotted with her moderately thick eyebrows. The eyebrows although have been shaped but they are still able to maintain their essence.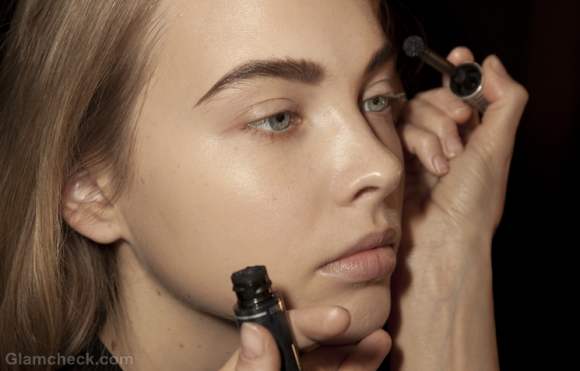 We saw another of the diversified looks at the Vantan Tokyo collection during Fashion week at Lincoln Center in Manhattan. The model had a natural shape and thickness. The eyebrow was shaped in a softer curve with minute deliberate shaping.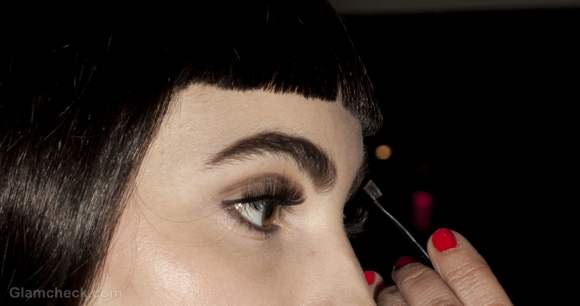 Lastly we also spotted Whitney Pozgay during Fashion week at Yotel in Manhattan. The eyebrows were thick and had a proper curve, starting thick from one point and going thin on the other. With a little touch up it was as good as a natural one.
The natural eyebrows have a dramatic and bold statement to themselves.  They surprisingly make your face look quite younger. As again it's always great to look naturally beautiful.
How To Get Bold Natural Eyebrows:
There are numerous ways in which you can maintain these bold natural eyebrow looks.
You need to trim them properly. In order to get that thick look, you need to be extremely careful while trimming. The main point is to let them grow on their natural process. Don't over pluck as it can damage the shape of the brow. If there is two or three stray hair, then probably you can pluck them, but don't disturb them till they grow up and take their original shape.
You also need to be considerate about the thickness and contour. As again it's best to let it grow to their natural form first and then touch them. But if you still feel that you need to get them in a shape then seek proficient help which will give you the desired result without having to deal with the hesitance of doing it yourself.
If you have thin eyebrows then you can always enhance them with liners, kajal, or fillers to get that natural fuller look. While applying strokes of the eye shadow try keeping it towards the brows will make them look natural and definite rather than drawing an overtly thick line. Make sure the colors are same as of your eye brows.
Image: Shutterstock