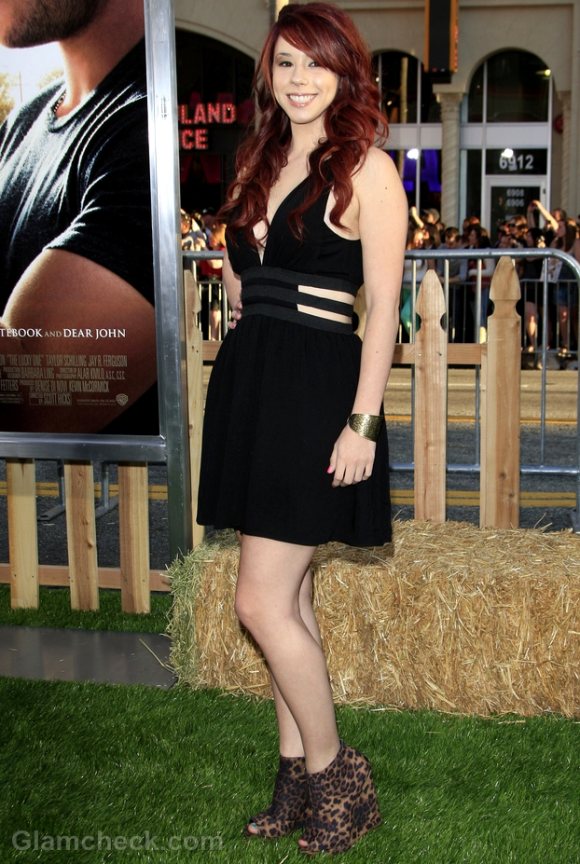 We'll be seeing more of adorable Jillian Rose Reed on the second season of MTV's Awkward this summer. Meanwhile, she's garnering some great publicity for herself and strengthening her fan base by making stylish appearances at movie premieres, her most recent being the premiere of Warner Bros. Pictures "The Lucky One" at Graumans Chinese Theatre in Los Angeles, California on April 16.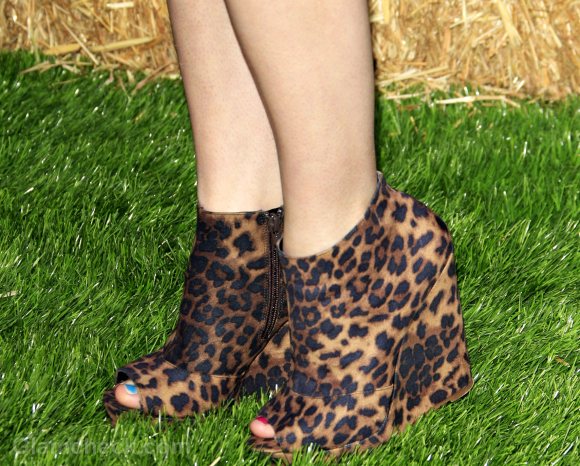 The main reason we noticed her was her choice of footwear for the evening. Jillian wore a really cool pair of animal print, peep-toe platform heels. The nifty shoes were the perfect complement for her little black cutout dress and upped her trend factor tremendously.
P.S. – On a different note, did you notice that one of her toe nails is painted pink and the other one blue? How cute is that!
Get the Look
Animal print shoes add a fierceness to any ensemble. You can see that even though Jillian's dress here is quite simple and sombre, the shoes take it to a whole other level of sexy.
Wear animal print shoes with your monochrome evening gowns or your casual jeans and tees. As a general rule, avoid wearing animal print shoes if your ensemble features bold prints as this will cause the pattern and the footwear to clash.
Image: Shutterstock