You can expect a whole lot of glamor at London Fashion Week. What you don't expect is simple, casual but nevertheless very stylish ensembles, which is what Leigh Lezark sported during the Topshop Unique Fall/Winter 2012 show at London Fashion Week on February 19.
What She Wore: Black pants, black and green sweater, matching green shoes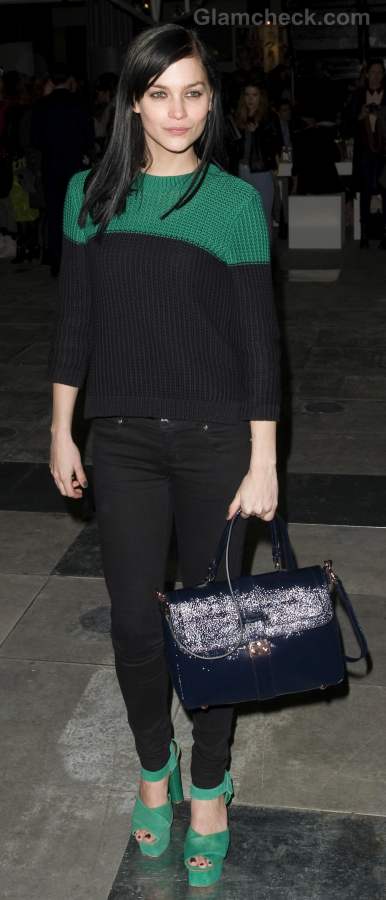 Leigh wore a pair of fitted black pants, pairing them with a black and green sweater. The lower two-thirds of the sweater were black while the one-third of it on the upper chest and shoulders was green. The texture of the sweater broke the monotony of all black on the bottom half.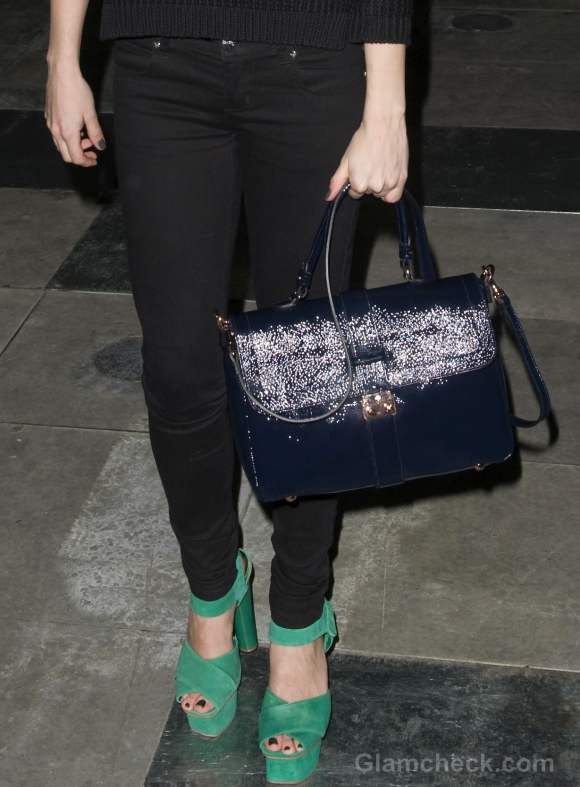 You'll be more enamored by her accessories than the outfit. Leigh carried a large, midnight-blue purse and wore a pair of ankle-strap, peep-toe heels that matched the green on the top half of the sweater.
Although this is all in all a very casual outfit, we love how she's used a subtle color blocking to create her look and keep up with a fashion trend 2012.
Hair & Makeup: Sleek and simple hair, light eye makeup, soft lips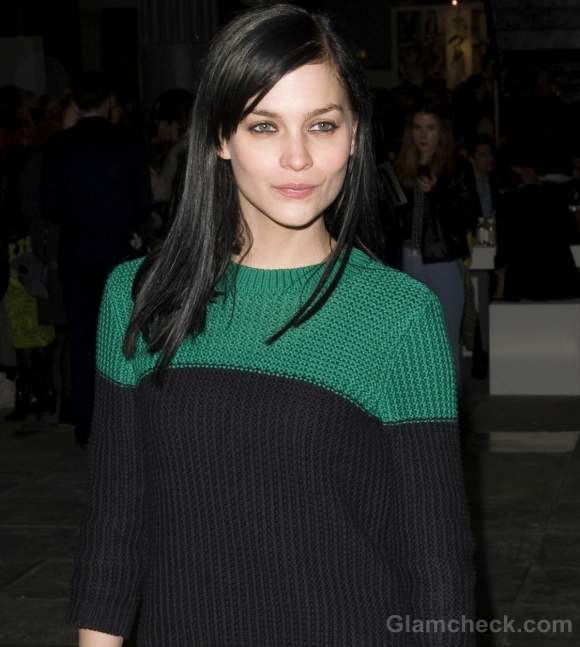 The hair and makeup the pretty brunette opted for had her looking like the girl next door. Her eyes were done up to have a subtle smokiness and her lips had just the slightest hint of pink to soften them up. A light sweep of the bronzer accentuated her to-die-for cheek bones.
Her dark hair was simply side parted and left straight and loose. She looked alluring, approachable but still very sexy.
Image: Shutterstock