Creativity has a non ending scope, may it be clothes, makeup, accessories and even footwear. So what was so creative this season which caught our attention? Fur base sandals and stilettos which were cute, chic and trendy and have also become one of the happening trends! They were seen as a style statement at the Concept Korea collection by Son Jung Wan at Mercedes-Benz Fall/Winter 2012 Fashion Week.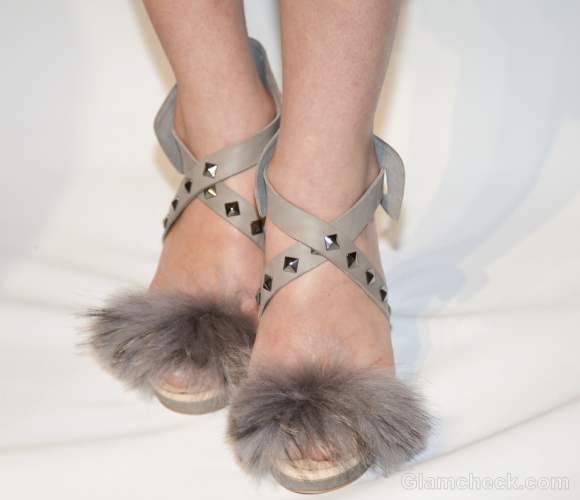 Though it might just end up being a fad, but while it is at its popularity why don't we grab the best of it. You can pair these up with nice summer dresses or with casual shorts and tops. If you are planning to wear it for an evening then you can pick up a pair of footwear which would not have fur shouting out loud all over it. Subtle hint of fur would just be the perfect catch. Try picking up footwear which won't make you look like a fur ball or an Eskimo.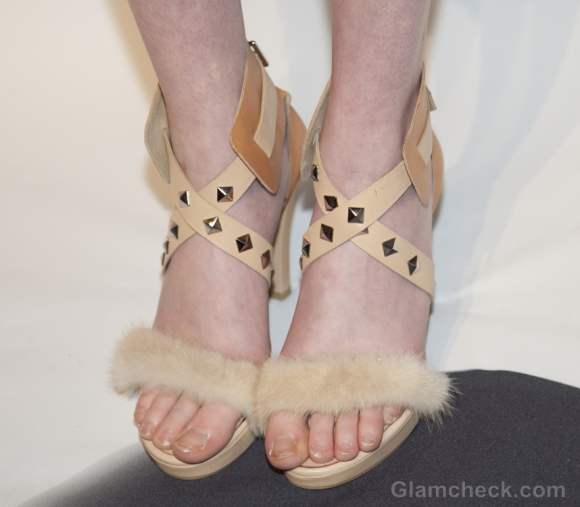 If you don't want to end up wasting a lot of money and still want this look, then trust us, it's no rocket science. Just pick up a pair of your old sandals or stilettos for the base. Now you get a lot of faux furs in the market at cheaper rates, pick your favorite texture and color. Cut the exact length and width of the fur as your strap and stick it using fabric glue. Let it dry and then trim off the extra part. Decorate it with metal or oxidized studs and you are good to go. It's damn easy and lesser on cost. Do try it and let us know how hot your heels were!
Image: Shutterstock