María Escote presented her fall-winter 2012 collection during the Mercedes Benz Madrid Fashion Week at the IFEMA in early February. Her collection was simplistic, arty and the jewellery on the models carried the same simplicity forward.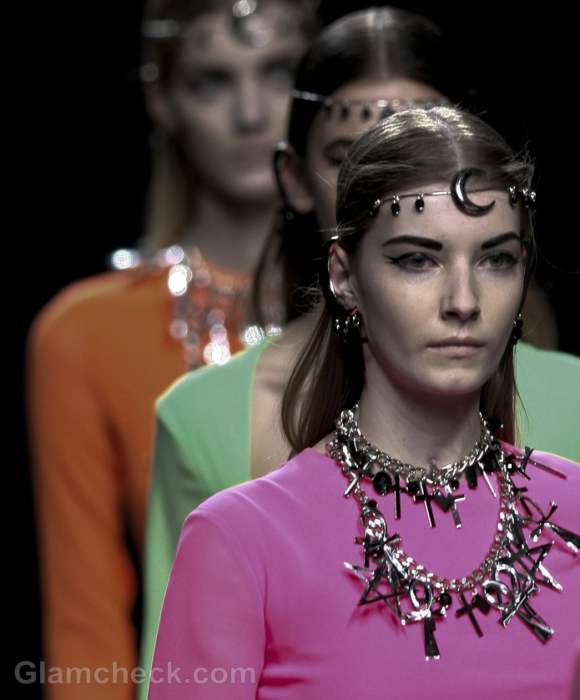 María Escote Fall/Winter 2012 Jewelry
Boho – Chic is an evergreen accessory trend and Maria used it to her advantage, ensuring that the jewellery that adorned the models – simple and inspired by all things celestial and bohemian in feel, is a sure shot recipe for dressing well this Fall/Winter 2012.
Head pieces
The collection was marked different and had a strong bohemian feel as all models donned head pieces.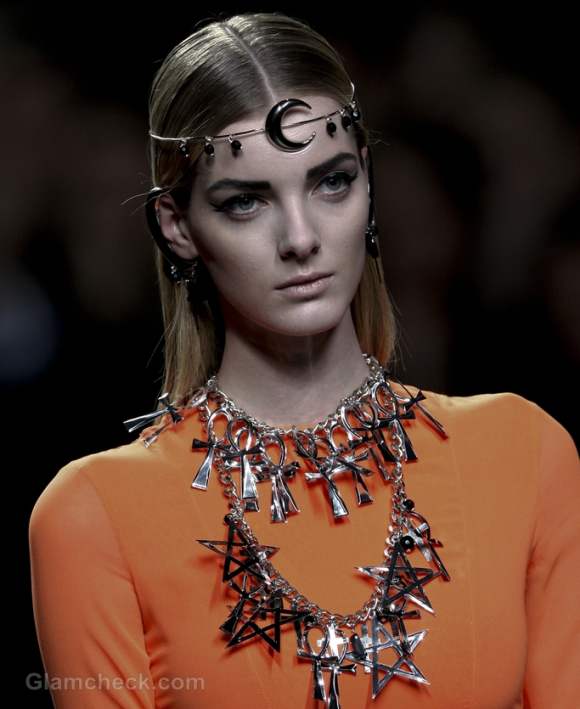 The head pieces made in a thin muted, almost vintage silver metallic chain, were simple in design, having round black beads placed all round and a big crescent shaped moon resting on the forehead.  Chic, wearable and very bohemian!
Neck Pieces
The necklaces worn by the models were more ornate compared to the head pieces. Worn at two levels, one at the neck and one almost at the chest, these too were heavily metallic.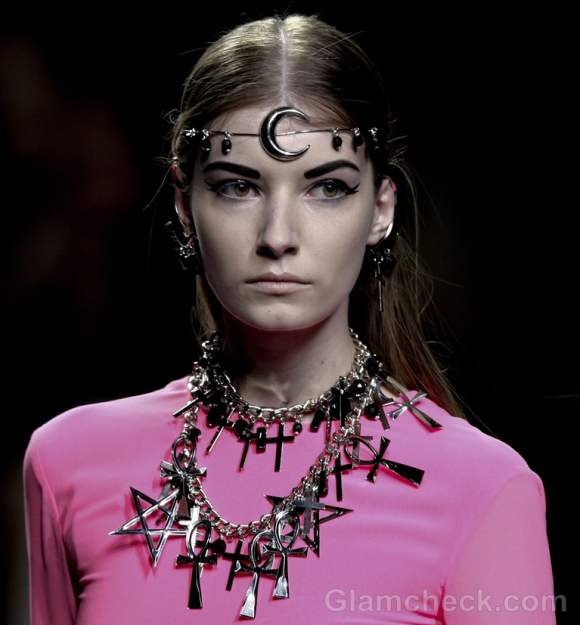 The linked chains at the neck were busily lined with Cross and black beads alternatively. The one below the chain at the neck, had a good mix of celestial symbols such as stars and Venus. The Cross was present on the lower chain too.
What was great about the chain was that there were clinking charms in the form of crosses, beads and other celestial objects, an evergreen favourite, which can be teamed with almost any outfit and donned by almost any age group.
Earrings
Continuing with the theme of celestial objects, the crescent shaped moon was worn as an ear ring by the models. The large crescent moon almost covering the ear, was in vintage pewter finish  and was a perfect accompaniment to the overall bohemian look.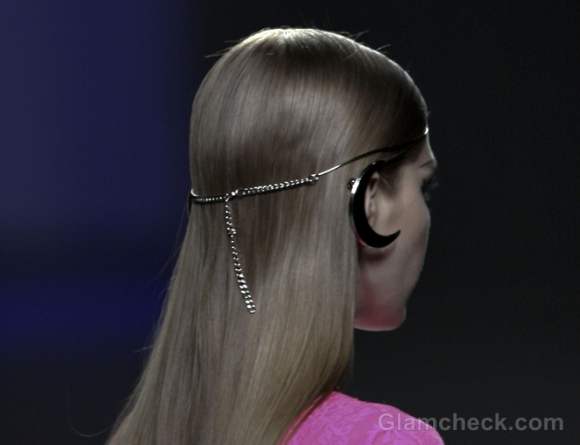 The accessory trend of chic bohemian has always impressed me. What brought a twist to this ever favorite fashion accessory trend were teasers in the form of celestial symbols, making it a good blend of charm jewelry and bohemian look. The Fall winter 2012 promises to capture this accessory trend in a big way. The question is –  are you ready?
Image: Shutterstock