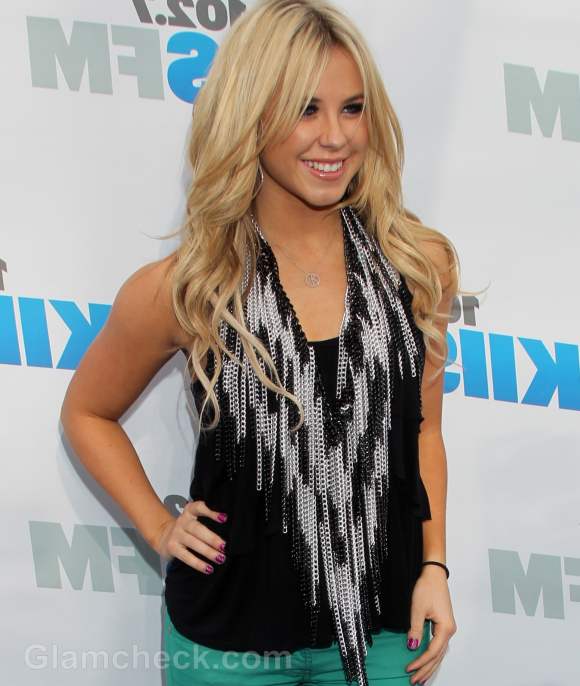 Dancer Chelsie Hightower was quite a sensation as she arrived at The Home Depot Center in Carson, California on May 12 for the Wango Tango Concert.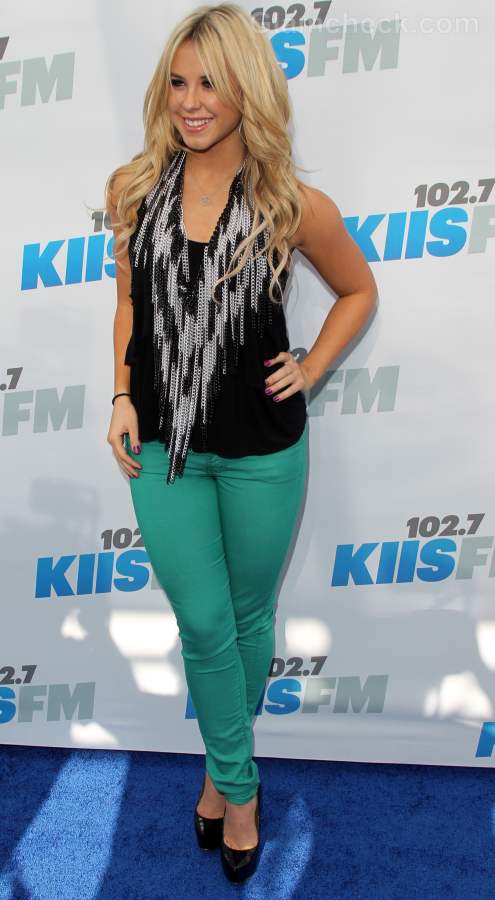 The blonde beauty who moves like water on the dance floor proved that she has some pretty nifty style skills for the red carpet too, well, the blue carpet in this case.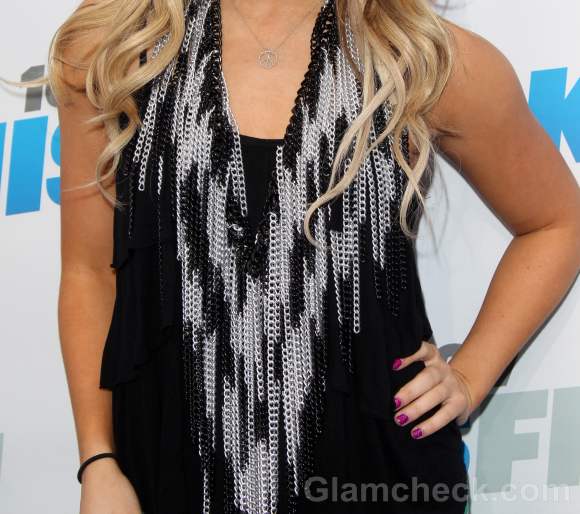 Her simple outfit consisted of fitted turquoise pants, a sleeveless black top and black pumps but just look at the way in which she spruced up her simple look – a stunning black and white neck-piece cascading down the front comprised of linked chains. It exudes drama, high-fashion and glamor all in one. Magnifying the extravagant piece is a delicate silver chain with a small pendant.
Take a tip from Chelsie – make your humdrum daily wear speak volumes with an extraordinary neck-piece. Beads, feathers, medallions and even over-the-top neck accessories can work wonders in amplifying your magnetism.
Image: Shutterstock