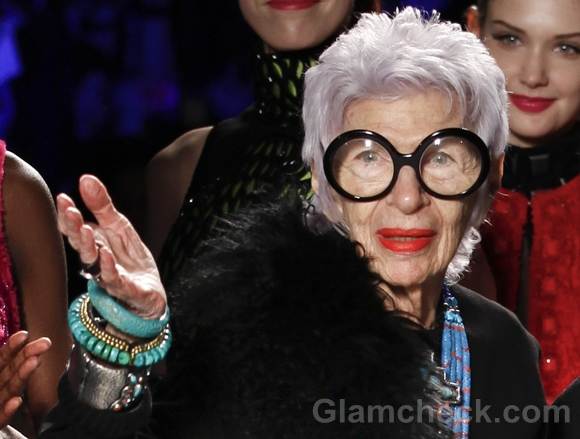 Iris Apfel is handing over 900 items from her personal wardrobe to the fashion and textiles department of the Peabody Essex museum, Massachusetts.
The items include creations from such big names as Alexander McQueen, Karl Lagerfield and Christian Dior.
600 accessories and clothes from her wardrobe were showcased at an exhibit in the Metropolitan Museum of Art in 2005. In 2009, the exhibit was brought over to the Peabody Essex Museum in 2009. Apfel has developed quite a fondness for the Peabody and does not want to move the exhibit elsewhere.
Since 2010, Apfel has continued to donate about 80 to 90 more pieces a year to the museum. So the final count is actually over 900. Apfel with hubby Carl have also donated money to fund a fashion gallery there which will open to the public in 2017.
Apfel told The Boston Globe that she thought that the Peabody Essex was a fabulous place and she would know since she's dealt with plenty of art museums in the past.
Image: Shutterstock