Actress Devin Kelly was in Los Angeles on May 23 for a special fan screening of her new movie "Chernobyl Diaries" at ArcLight Cinemas Cinerama Dome in Hollywood, California. The svelte stunner showed off her legs in summery but sophisticated outfit.
What she wore:
Red shorts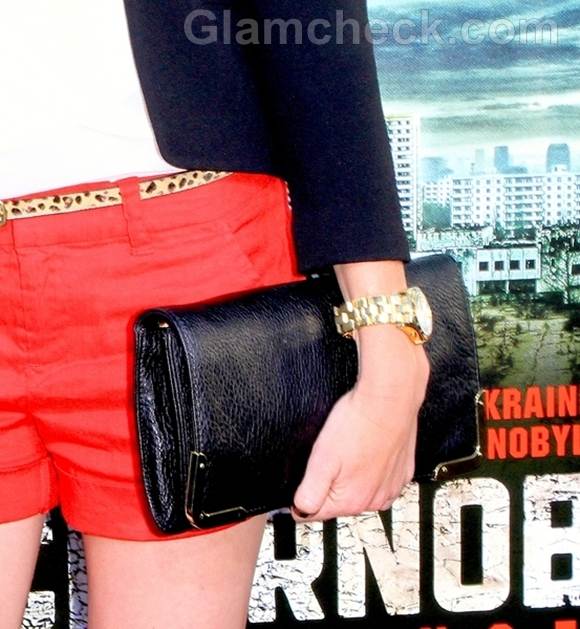 Devin wore a pair of red shorts held up with a thin animal print belt, pairing them with a white top and a navy blue blazer for elegance. She accessorized simply but uniquely with a gold men's watch and a black clutch purse with gold accents.
Hair and Makeup:
curly hair; red lips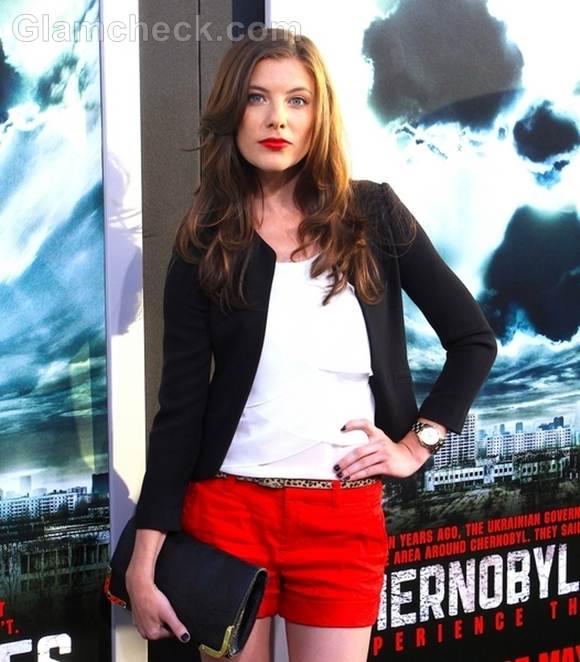 The brunette beauty wore her hair in one of the trendiest styles of the season – loose and curly at the ends. She finished off her look with navy blue nail polish, a bright red lipstick and black eye liner.
Get the Look
No time like the summer to get out those brightly-colored shorts. They're not just for the beach or for casual dos. Wear your shorts at even formal functions simply by pairing them with a blazer and high heels.
Image: P R Photos