As the spring progresses and temperatures rise, it can be tough to get your hair to always look its best. However, Christina Milan has no problem in that department. Check out the singer/model as she hosted Epic Saturdays at The Pool After Dark at Harrah's Resort in Atlantic City, New Jersey on May 26.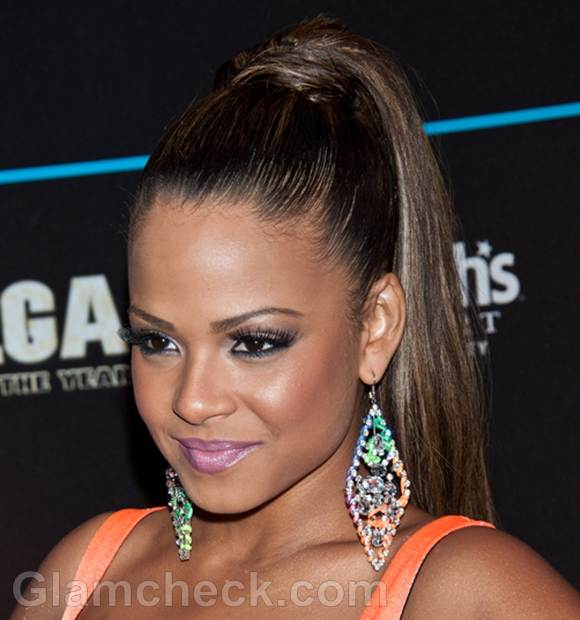 Christina pulled her hair back into a super-sleek ponytail that made her look sharp and polished. The fact that it was pulled back so tight meant that every feature of her face was starkly highlighted – a good thing since she took great pains to do up her eyes and lips.
The ponytail hairstyle serves well in spring and especially in summers. It's versatality means that it can be worn with formal as well as informal outfits. We look forward to seeing more variations of this style.
Image: P R Photos