Model Suki Waterhouse went overboard with her look for the Tunnel of Love 2012 Fundraiser which benefits the British Heart Foundation and was held at the Proud Camden in London on May 29.
What she wore:
Way too much!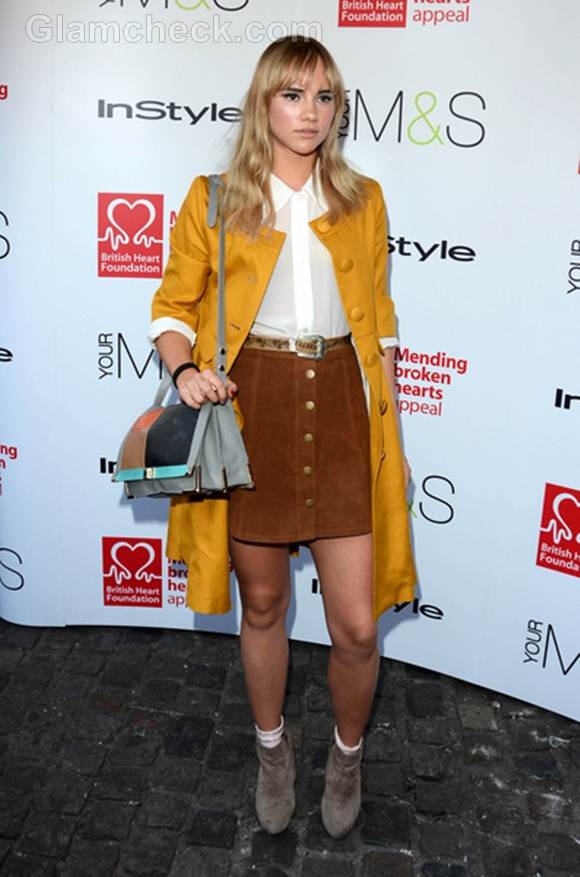 Where do we even begin? OK, so first she donned a lovely tan skirt – short and modern – with gold buttons down the front and accentuated with a belt. This was paired with a collared, white, front-buttoned shirt. Good so far.
The way she accessorized the outfit is what really gets our goat – a mustard-colored overcoat with the sleeves rolled up to arm length, grey booties with socks and a grey handbag with blue and orange panelling detail. Each piece is fine on its own, but when it's all put together in the same ensemble… shudder.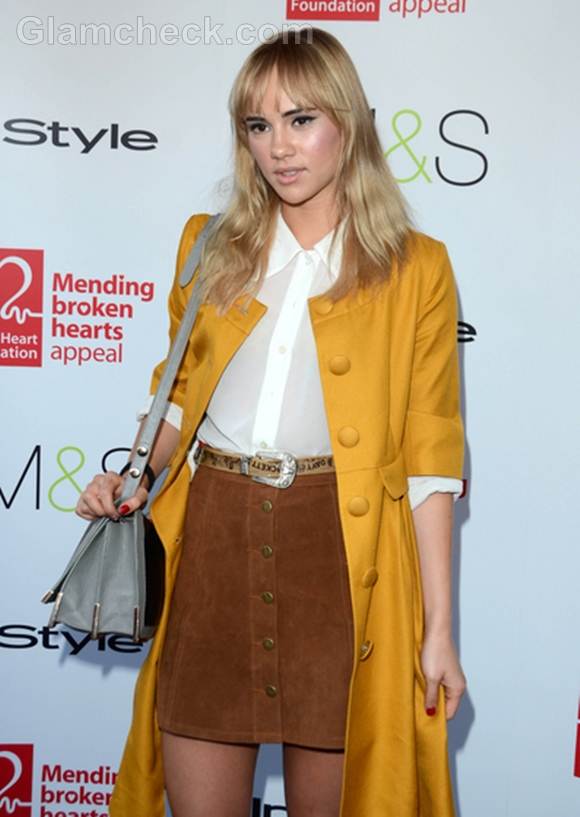 This look could have been salvaged a bit if she'd just ditched something, anything! The skirt and top are very pretty and would have looked fine on their own if she'd paired them with pumps or strappy heels. That bag is a bit of an abomination and should not have made the cut at all.
The colors that she has used in this ensemble are also quite heavy for the season. It weighs you down just to look at her.
Hair and Makeup:
Loose, wavy hair; dark eyes but otherwise natural makeup
Actually, her hair and makeup were pretty good. Her blonde locks had a very natural, summery feel to them with their gentle waves. Her bangs were combed down the front in a relaxed style. Meanwhile, her darkly-lined eyes were set off to perfection amid the healthy blush on her cheeks and a nude lip color.
Image: P R Photos