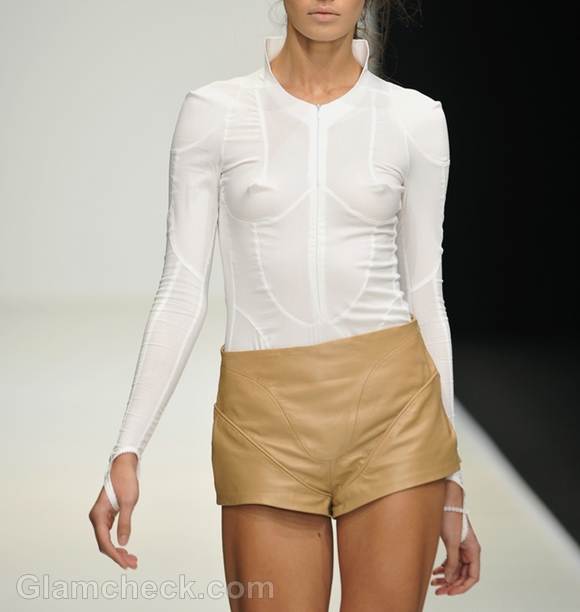 Style Picture: Dima Neu Fall-Winter 2012 during MBFW on March 25th 2012 in Moscow, Russia
Clothes:
One can see a combination of a very intricately structured, long sleeves white top and beige shorts in this style Picture.
Makeup:
The makeup has been kept nude and complements the entire look, particularly the beige shorts.
Hair:
The hair is pulled back in a messy updo.
Sport the Look:
This ensemble brings to mind hot and sultry summer days, so beat the heat with this look.
More Pictures: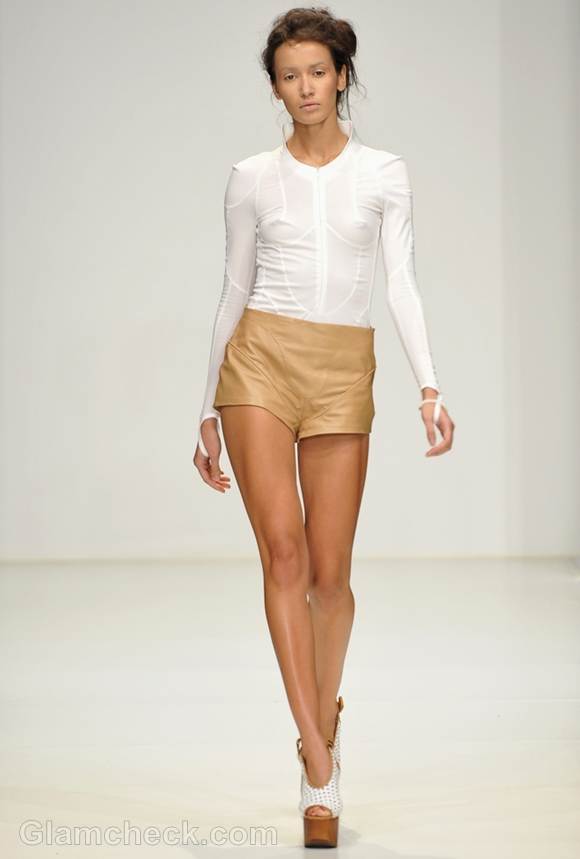 Image: Anton Oparin / Shutterstock.com