We haven't seen the fishtail braid in quite some time. So we're thrilled that Ciara Harris sported a minature version of it on the red carpet as she arrived for the premiere of Columbia Pictures' "That's My Boy" at the Regency Village Theater on June 4 in Los Angeles, California.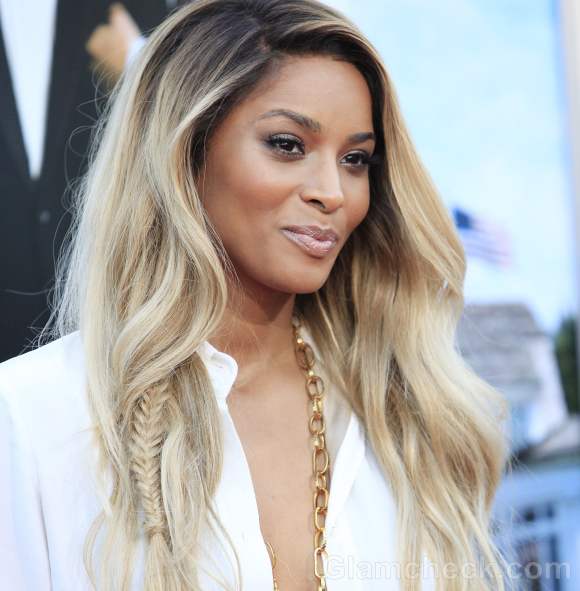 Ciara Harris Fishtail Braids  Hairstyle
Her long, blonde hair was styled in loose, gentle waves that were feminine and sensuous. Emerging from that cascade like a mermaid in a whirlpool was a portion of her locks braided in fishtail style. It blended in so well that you could almost miss it, but once noticed you would not be likely to forget.
Image: Joe Seer / Shutterstock.com