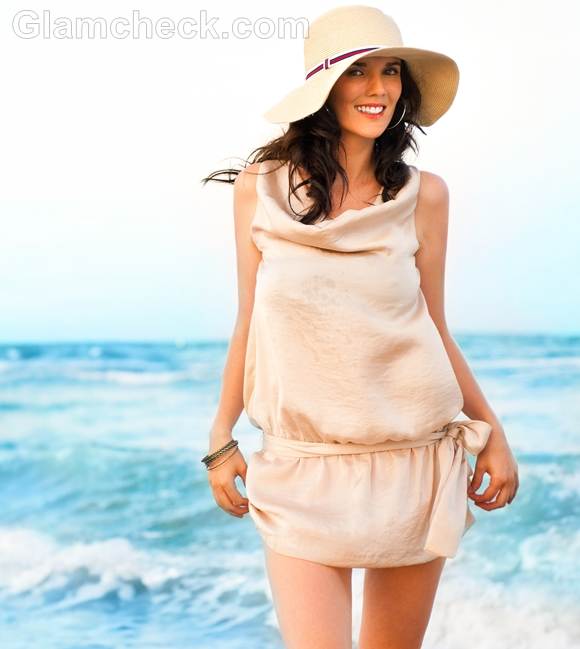 Style Picture 
Clothes:
The model is wearing a cowl necked short dress in beige. The belt tied into a bow on the side adds a more feminine touch to the outfit.
Makeup:
The eyes have been lined with kohl and the lips show a reddish tint.
Hair:
The hairstyle comprises of messy waves.
Accessories:
A big sun hat in beige adds to the attire.
Sport the Look:
Just like the style picture, this ensemble would look good on a day out at the beach when you just want to jump around the waves without actually getting into the water.
More Pictures: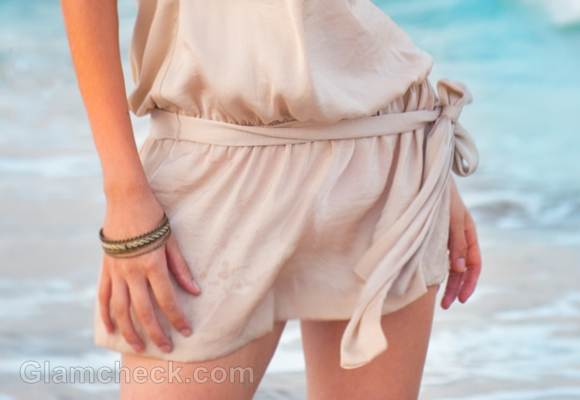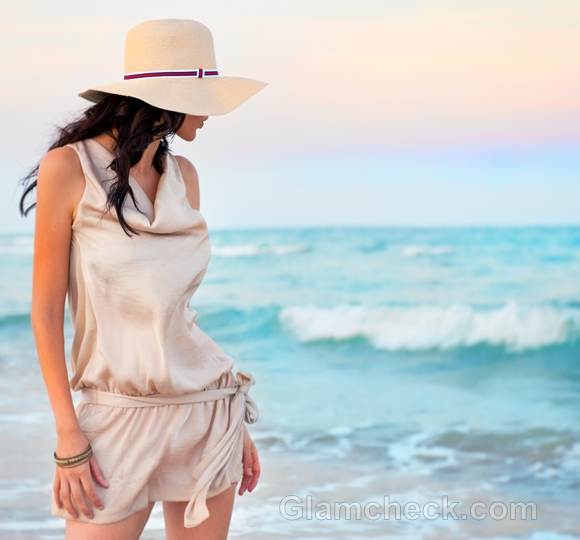 Image: Shutterstock.com