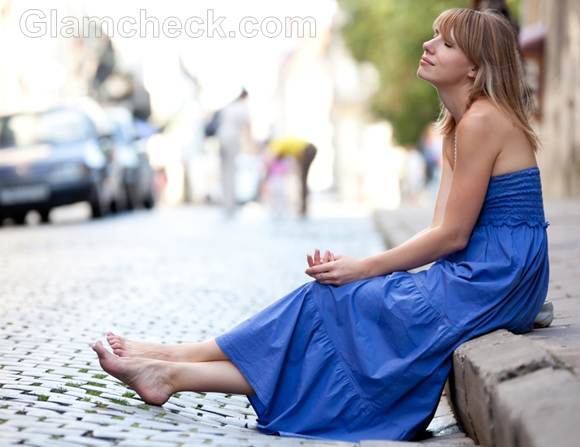 Style Picture : Wearing Strapless Blue Maxi Dress
Clothes:
The style picture here features an off-shoulder blue maxi dress which has a bohemian feel to it.
Makeup:
The minimal makeup features a nude lip shade.
Hair:
The hairstyle has been kept to wash and wear.
Accessories:
The bright canvas bag brightens up an otherwise single tone ensemble. A thin necklace and a ring is the only jewellery seen on the model.
Sport the Look:
This look can be easily sported on days when you are simply not in the mood for dressing up but still want to look stylish.
More Pictures: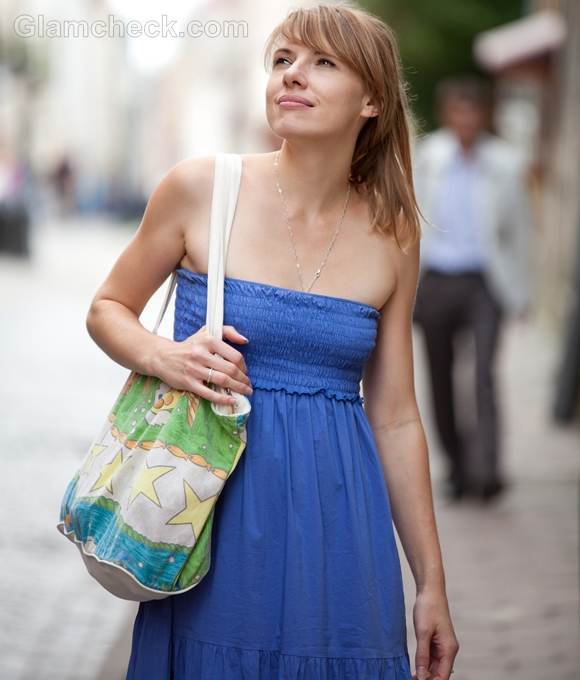 Image: Shutterstock.com