Actress Amanda Seyfried isn't one to sport heavy makeup. So we were pleasantly surprised by a small deviation from the norm as she arrived at Beacon Theatre in New York City, New York on June 10 for the 66th Annual Tony Awards.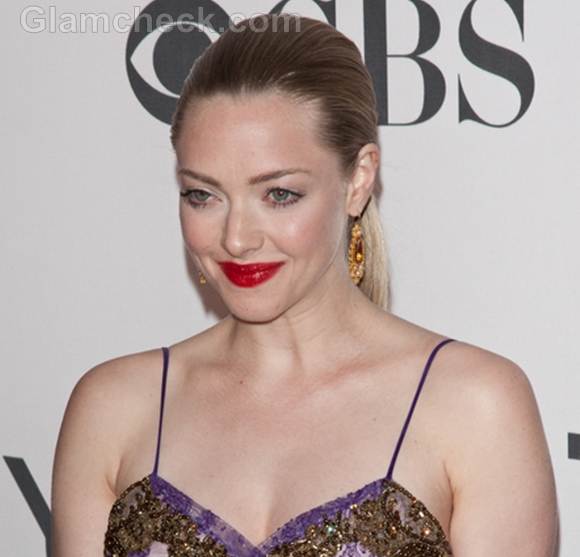 Amanda Seyfried Makeup
Amanda wore a very bright red color on her lips which filled them out completely, making them appear more luscious than they actually are.
Her dreamy eyes were allowed to retain that inherent quality with just a bit of mascara and eye liner on the upper lid to further accentuate them. Finally, a brush of the most natural color on her neck, cheeks, nose and forehead completed her look.
Image: P R Photos