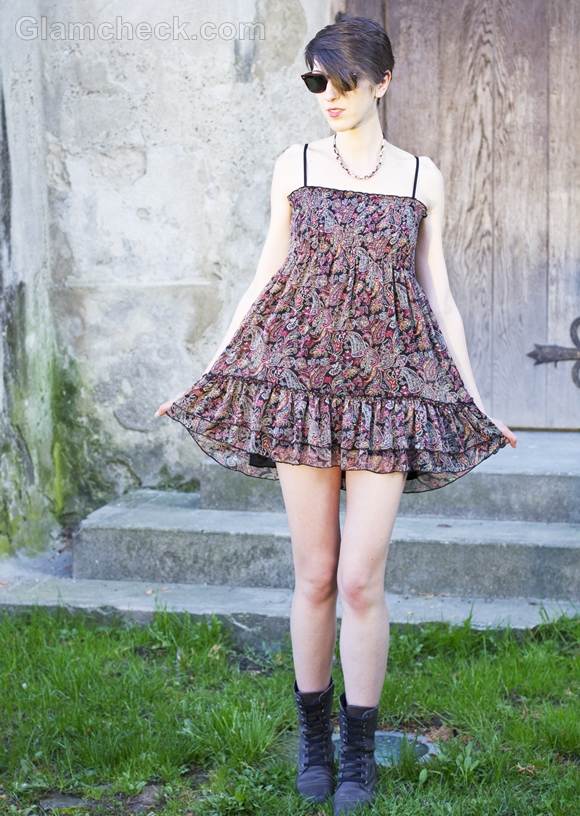 Style Picture: Wearing Babydoll Dress
Clothes:
This style picture features a frilly black babydoll dress that has paisley prints on it.
Makeup:
The focus has been kept on a dark colored lipshade.
Hair:
The model has short cropped hair, the bangs have been styled to fall on the forehead and eyes.
Accessories:
The necklace matches the dress. Black sunglasses and black boots complete the ensemble.
Sport the Look:
A bright sunny day would be the perfect time to carry off this look.
More Pictures: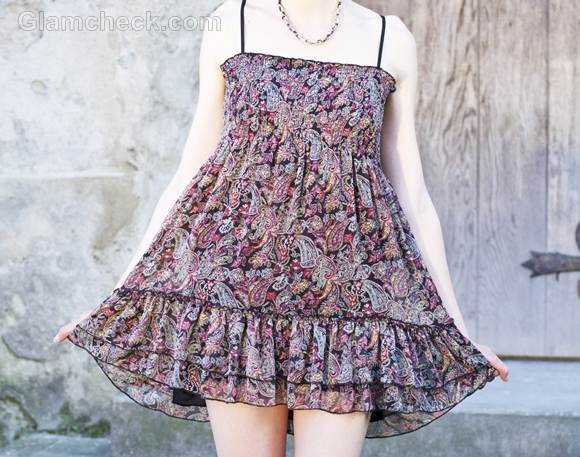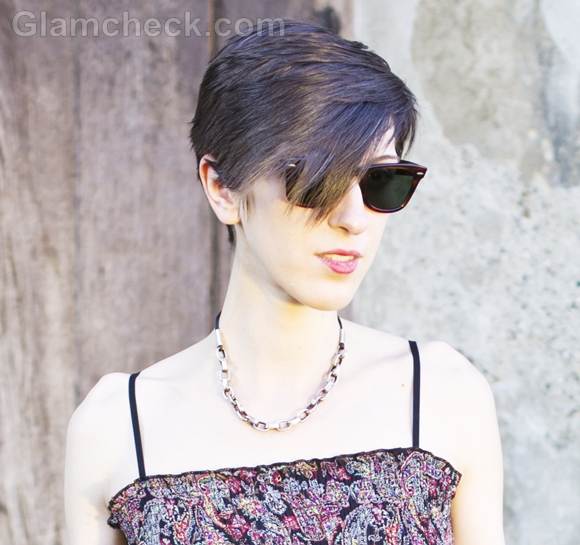 Image: Shutterstock.com