The 23rd Annual 'A Time for Heroes' celebrity picnic was days ago, we know. But as we were perusing some pics from the event one image leaped out at us.
Fitness model Jodi Tiahrt was there with her adorable pooch, but this isn't a post about the puppy.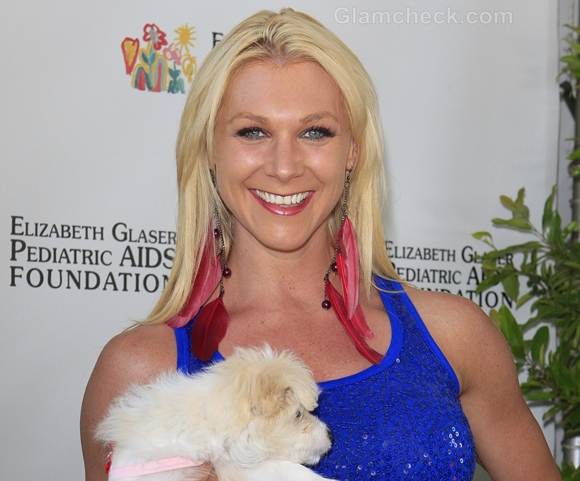 Feather earrings : Jodi Tiahrt

Jodi wore a pair of feather earrings which are so gorgeous we're surprised we missed it.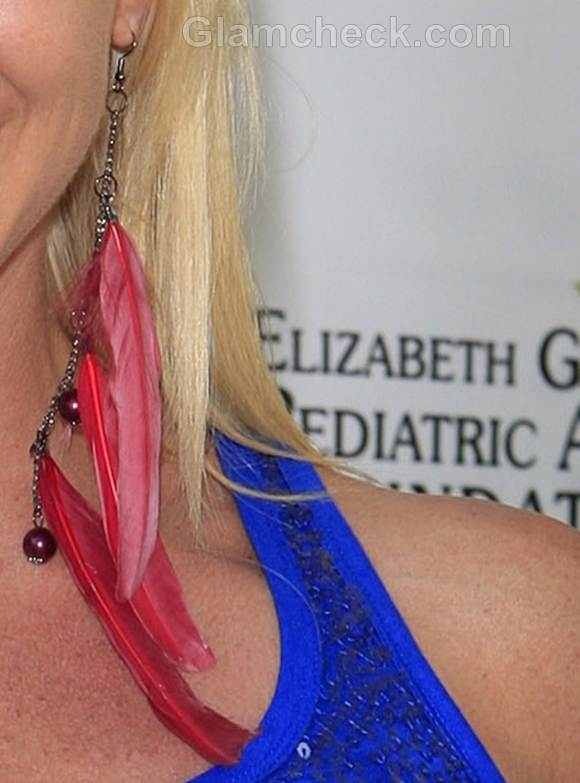 Feather earrings
The feathers were in various shades of red from deep carmine to dusty pink, stemming from a link chain interspersed with plum-colored beads at regular intervals.
The way it contrasts with her blue outfit is just exquisite.
Image: Joe Seer / Shutterstock.com