Singer Katie Waissel sported an interesting outfit as she arrived for the European premiere of "Rock of Ages" at the Odeon in Leicester Square, London on June 10.
What she wore:
Black dress with denim jacket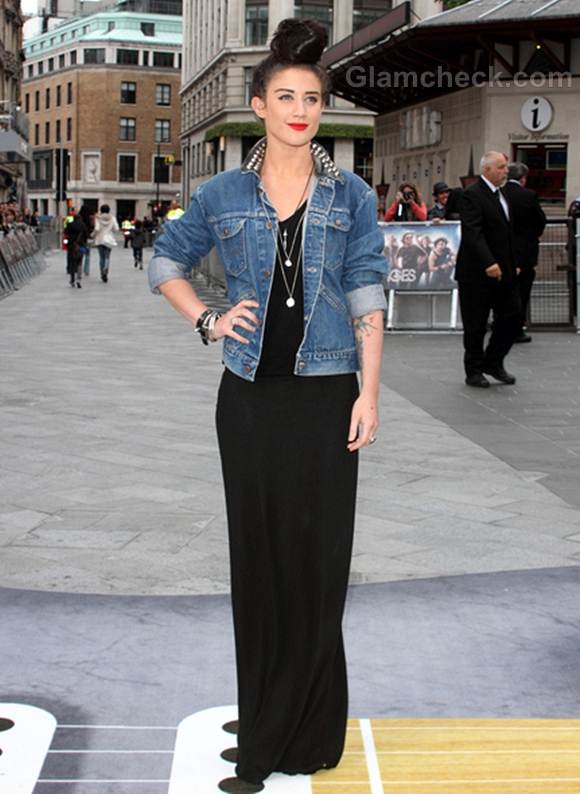 Katie Waissel
An unlikely combination, no? But one that worked out quite well as you can see. Katie wore a floor-sweeping, loose-fitting black gown and chose to pair it with a hip denim jacket which featured a leather collar studded with gold buttons. The sleeves of the jacket were rolled up to the elbows to impart a casual feel and also to offset the several bracelets she wore on her left hand.
Her other accessories included multiple chains around her neck and different rings on both hands. She seemed to be going for a Goth look as most of her accessories reflected that fashion. However, the overall effect was not as dark as pure Goth and was actually quite a delight to look at.
Hair and Makeup:
Top knot; red lips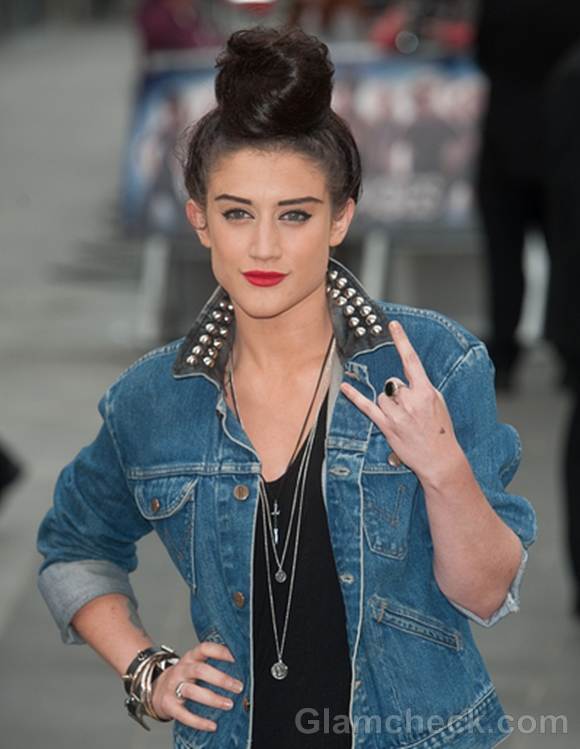 The focus of Katie's whole look was a classy top knot that sat right on top of her head rather than slightly toward the back as is the norm. The hairstyle opened up her face beautifully and allowed her red lips and darkly lined eyes to shine through.
Get the Look
Don't be afraid to pair a casual piece of clothing with a formal one. It will not always work but it is worth experimenting with as you may discover a gem of an ensemble this way.
Image: P R Photos