Actress Danica McKellar made an appearance at the Women In Film's 2012 Crystal + Lucy Awards at the Beverly Hilton Hotel in Beverly Hills, California on June 12 looking quite pretty thanks to her hairdo.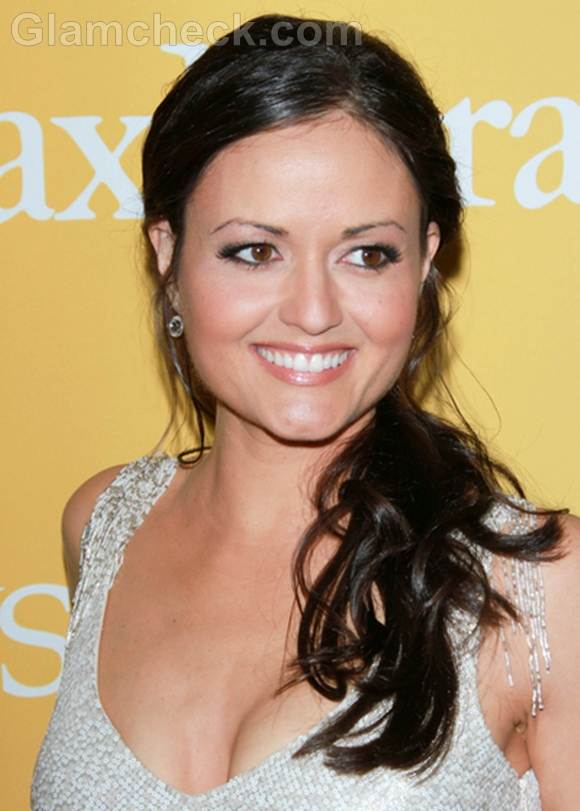 Side swept ponytail hairstyle : Danica McKellar
Her dark brown tresses were side parted and swept over her left shoulder to form a messily curly ponytail. Wisps of hair were left loose around her ears to soften the look.
The hairstyle is elegant and fun but is also a practical one that you can imagine yourself comfortably wearing on a daily basis.  
Image: P R Photos