Castle star Stana Katic was a style-lover's delight in her long black dress, nifty clutch purse and beehive hairdo as she attended the 2012 Women In Film Crystal + Lucy Awards held at The Beverly Hilton Hotel in Beverly Hills, California on June 12.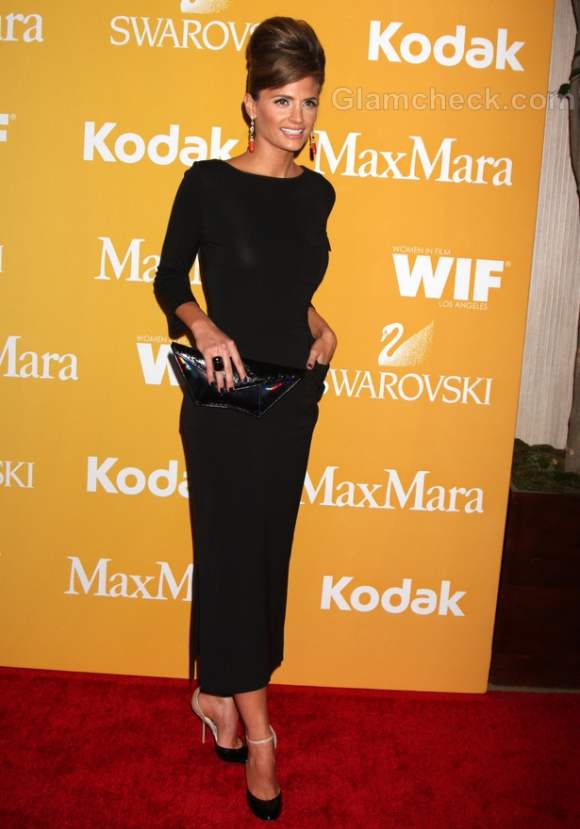 However, a closer look south of her outfit proved that all was not right with the towering beauty's ensemble.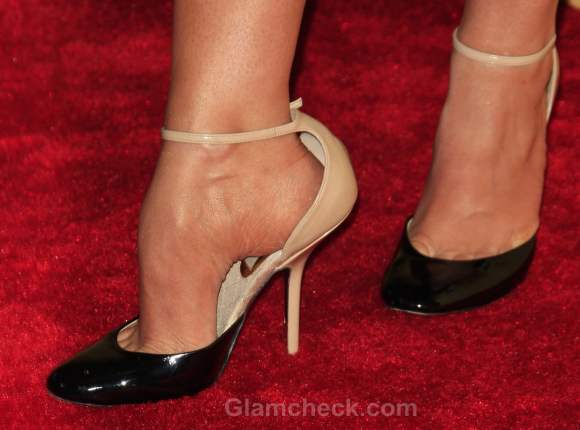 Fashion Faux Pas : Poor Fitting Heels
Stana wore a pair of two-toned ankle-strap heels that didn't quite fit her. They were obviously a size too big and must have been a nightmare to walk in, especially since the heels were so skinny.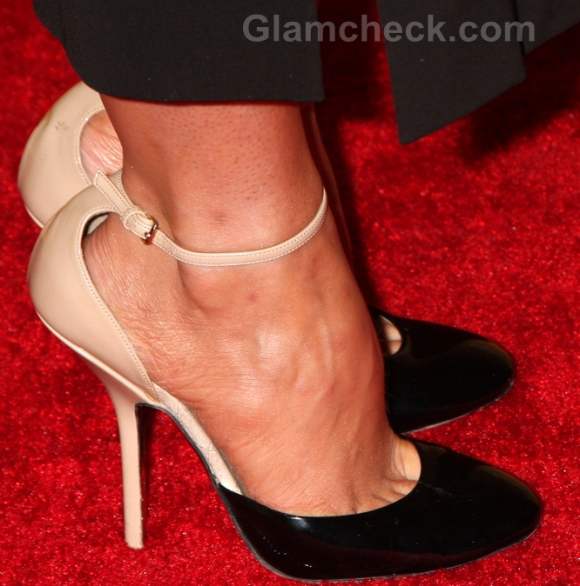 Tsk, tsk, this is such an avoidable fashion faux pas. We've all learned something here today – if the shoe doesn't fit, don't wear it!
Image: Joe Seer / Shutterstock.com