Glee star Lea Michele married her cutesy look to something a little more seductive with nothing more than a change in her hairstyle.
Lea was spotted on June 9 at the 11th Annual Chrysalis Butterfly Ball held at a private residence in Los Angeles, California in heavy blunt bangs that were cut in an arc to frame her face.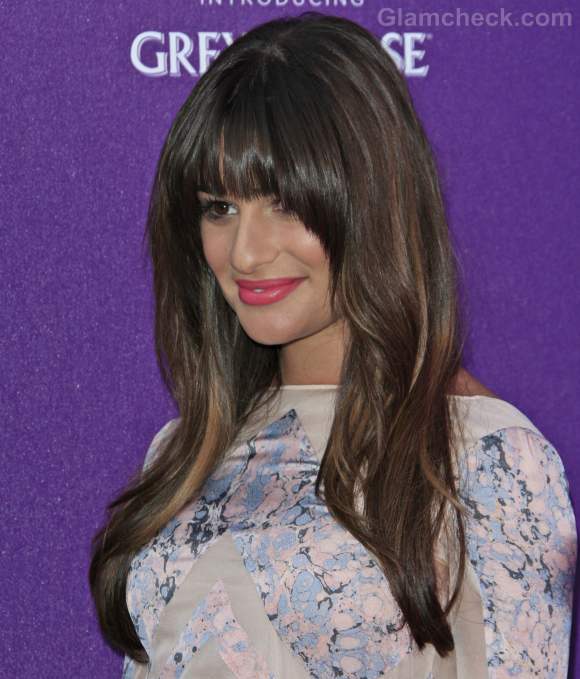 Bangs Hairstyle
The bangs were cut quite close the eyebrows and almost camouflaged her eyes on the sides.
This hairstyle suits the brunette as it allows her to maintain her chirpy persona and yet exude that she can be more than that if she wants to.
Image: Phil Stafford / Shutterstock.com