Actress Keira Knightley was channelling Irish faeries as she attended the 2012 Los Angeles Film Festival screening of "Seeking a Friend for the End of the World" at Regal Cinemas L.A. Live in Los Angeles, California on June 18.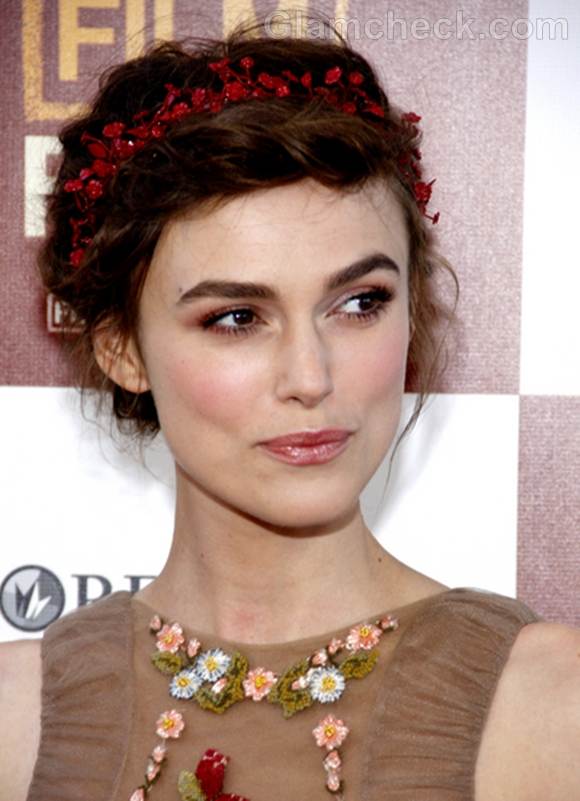 Messy Milkmaid Braid Hairstyle
Her wispy brown tresses were done up in a slightly messy milkmaid braid that sat just above her forehead. She accentuated the universally-feminine hairdo with a red floral headband.
The beauty's makeup was also quite ethereal. She wore a shimmery gloss on her lips, a hint of natural pink on her lips, and she brightened her peepers with a generous application of mascara and a bit of pink eye shadow.
Image: P R Photos