Just a few days ago, former Wizards of Waverly Place star Selena Gomez's tresses sported a fully auburn hue. Her hair was a decidedly different shade (or three) when she arrived at the premiere of "Katy Perry: Part of Me" at Graumans Chinese Theater in Los Angeles, California on June 26.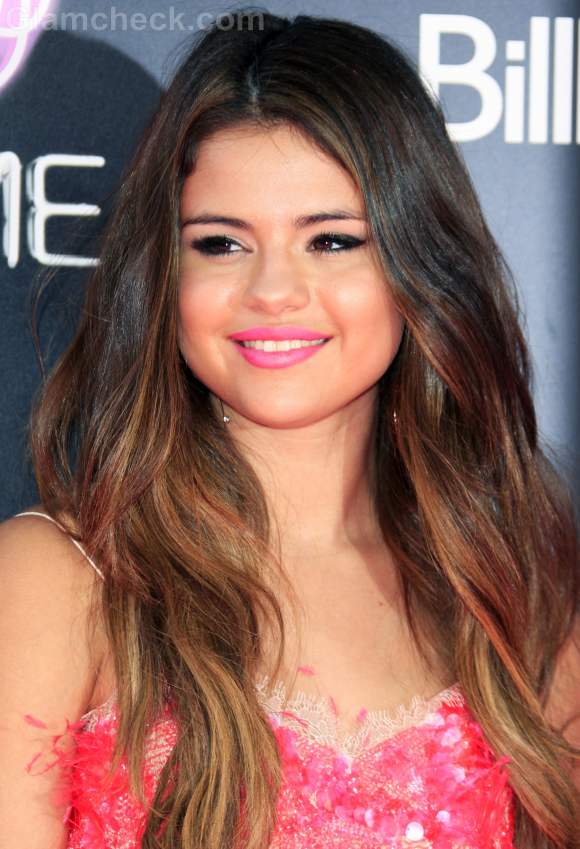 Selena Gomez : Copper Highlights
The lower half of her long curly locks still showed a faded auburn, but the upper half was her natural brown with very subtle auburn highlights. What we love most is the coppery highlights on the auburn. Very pretty indeed.
Image: