OK, yes, curly hair and side-swept hairstyles are rampant on the red carpet so why bother showcasing another one, right? But you have to admit that the celebs seem to have some trick of making even the most well-worn hairstyles seem like new.
Can you look at this picture of actress Alycia Debnam Carey in her side-swept curly locks and honestly say that it's not worth featuring? Yeah, we thought not. The brunette charmer looked absolutely smashing as she attended the Australians in Film Awards & Benefit Dinner 2012 at the InterContinental Hotel in Century City, California on June 27.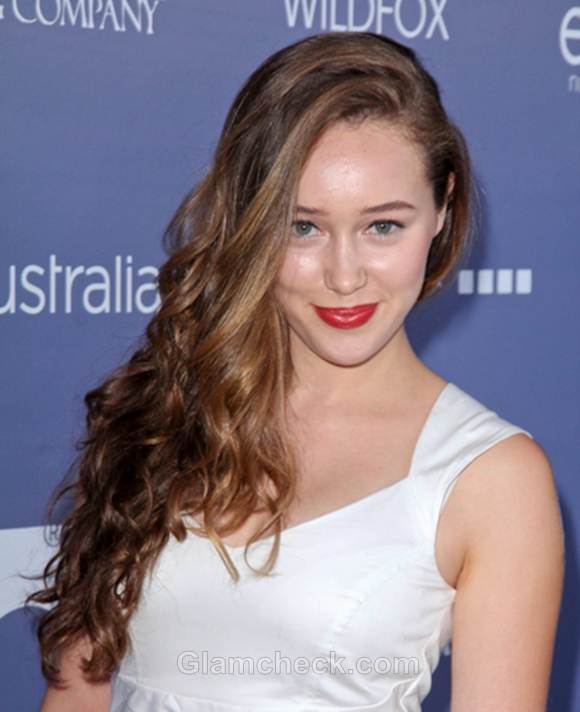 Curly Hair : Alycia Debnam Carey
Alycia's long, luxurious brown hair with the light-loving auburn highlights was styled in intricate curls which give the impression of abundance and fertility, like the goddess of the earth. Hairs swept to the side like that just makes her look unbelievably sensual.
On a completely unrelated note, don't you just love the shade of her red-hot lippie?
Image: P R Photos