Fashion does not necessarily have to come through new clothes from the latest stores and market streets.  You just have to search your wardrobe and take out the most striking pieces and see what can be the most extraordinary way to make your ordinary clothes look startling.
We will start with something which is very common and is definitely available in everybody's closet or for that matter of fact your fathers or brothers closet, Oversized T-shirts. There is a huge variety of T-shirts that you can pick out or steal (from your father's and brother's closet of course!). They are comfortable, stylish and with your sensibility and a little help from us, you can make it look spectacularly chic.
Picking up an oversized t-shirt: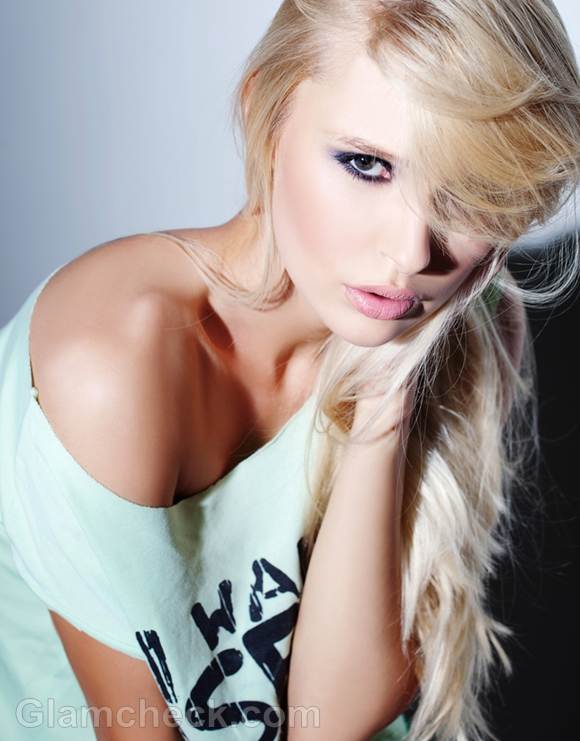 You can start from picking up your usual crew neck t-shirts in solids, dual tones or even huge chest prints. Just make sure you don't pick up an oversized night shirt because that you might just want to keep it in your closet.
You can also pick out polo necks with solids and stripes.
Try looking for something which might have gotten a little worn out or has rugged feel to it. It definitely adds to the extra look which you might have to work towards.
How to Style your oversized t-shirt
Style Tip 1 – Rugged and Funky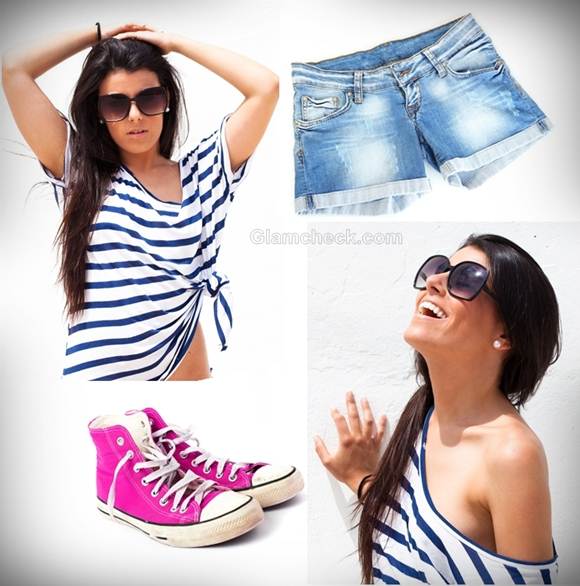 If you are picking up crew neck T-shirts, then you need to work on their basic look. You can make this t-shirt look like an off-shoulder top following these simple steps.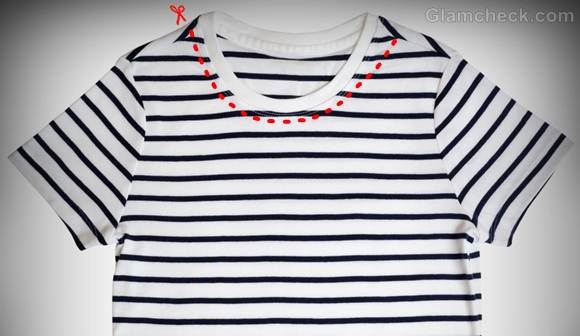 Start cutting the t-shirt along the neckline keeping the side you want the shoulder to show in mind.
While cutting the neckline, you just have to cut a little more along the line of the collar for the off shoulder to come up. Probably about 1-2 inches would be just fine. The best thing about knit t-shirts is that they don't fray at the edges and curl up giving it an entirely rugged look.
Now pick up a smart pair of denim shorts, or torn slim fitted jeans, bright colored sneakers and you are the new chick in the funky town.
For accessories don't junk up everything on you. Keep a statement piece, like a chunky bracelet or a neck piece and work around it.
With the same off shoulder T-shirt you can tie a knot below the bust and make it funkier.
Pair it up with denim shorts/tattered jeans and a pair of converse.
Style Tip 2 – Sexy and Stylish
You can convert the same t-shirt into a dress by tying a thin vibrant belt at the empire line. Team it with shimmery tights.
Complete the look with a pair of cute looking ballerinas or a pair of leather boots, scrunch up those tresses and hit the road.
Style Tip 3 – Get Flirty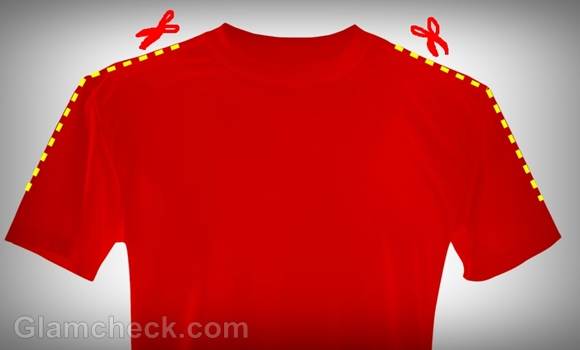 Start cutting your red t-shirt along the shoulder line beginning 1 inch from the neckline and keep cutting as shown in the picture (with dotted lines)
Continue the same on the other side.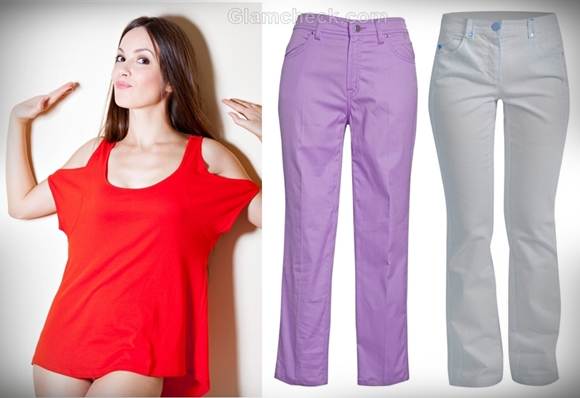 Rock the color blocked look by wearing this lovely t-shirt with a pair of  colored jeans or stick to classic red and white combination by wearing it with a pair of white trousers.
Style Tip 4–  Cute and Pretty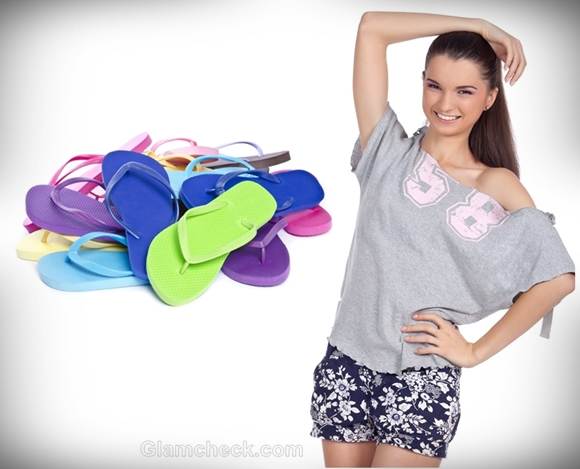 The oversized off shoulder t-shirt can also be reduced in length and made into a short oversized t-shirt falling on the waistline.
It would be great if you pick up a plain solid color and do some doodling or create some artwork of your own on it.
You can pair these up with cute Hawaiian print shorts or any other prints of your choice.
Pick out a pair of vibrant flip-flops, some multicolored bangles, messed up hair and you are off to the style street.
Style Tip 5 – Sophisticated Chic
Pick up your dad's or brothers polo neck t-shirts, take it to the tailor or if you have a machine, then just give it a stitch on the inside closing it by about 1 inch. Team it with a pair of contrasting leggings. Take a solid colored muted broad belt and tie it around your waist.
Complete you look with a pair of sexy pumps and you are the new epitome of sophisticated chic.
Style Tip 6  – Casual and Carefree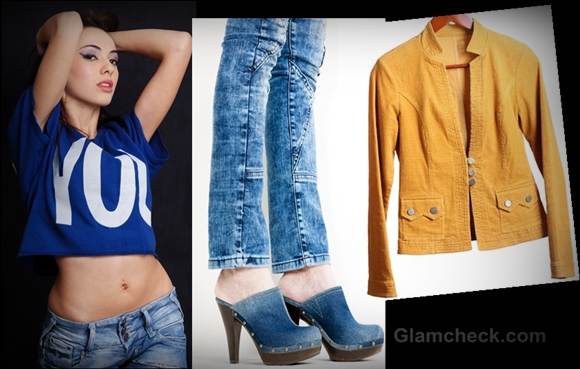 You can also pick up boyfriend T-shirt and convert it to a cropped top by cutting it till the midriff.
Pair it up with jeans or denim skirt which have a worn out effect.
Pick up a pair of converse or if you want to go really chic, then a pair of sexy pumps or stilettos will be the perfect choice.
You can also pick up a nice jacket or a biker jacket to just add on to the look. Will totally go on for rock chic look.
We hope we have been successful in inspiring you girls for something we would like to call Recyclable Fashion. Don't throw away those oversized t-shirts, instead make them a part of your wardrobe and add the oomph factor.
Image: Shutterstock.com