Actress Jessica Biel is usually a very staid dresser, even on the red carpet. So we were pleasantly surprised to see her in an eye-catching number as she attended the 2012 ESPY Awards at the Nokia Theatre L.A. Live in Los Angeles, California on July 11.
What she wore:
White dress from Christian Dior's Resort 2013 Collection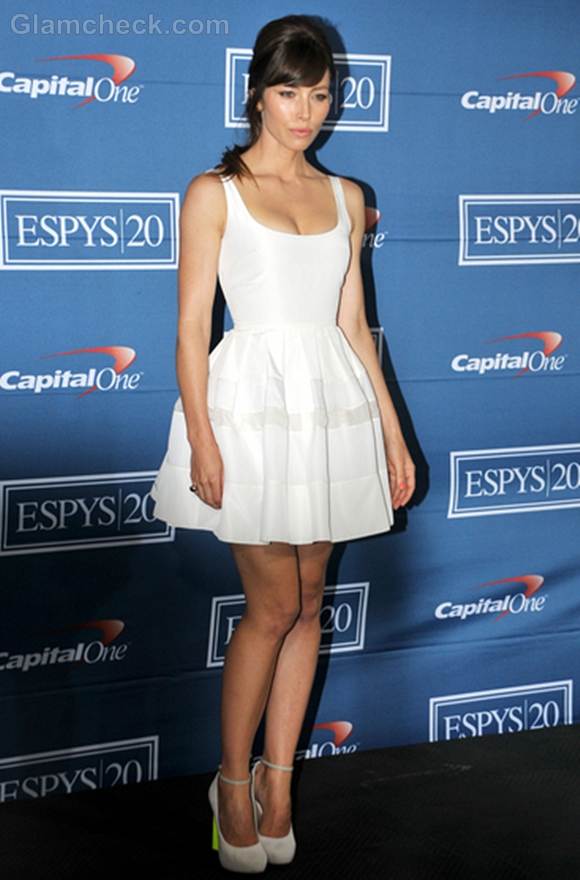 Jessica wore a short, sleeveless white dress with white stripes on the bell-shaped skirt and a scooped-out, cleavage-baring neckline. This is a fun, playful outfit and we love the neon-heeled white ankle-strap pumps that she paired it with as much as we love the dress itself. Understated earrings and finger rings were her only other accessories.
Hair and Makeup:
Ponytail; natural makeup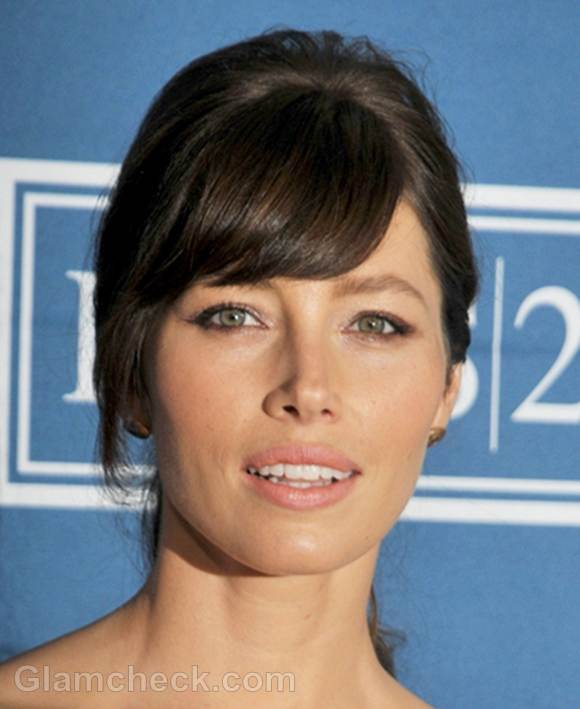 She wore her hair in a ponytail that was kinda retro with her soft bangs swept to the side of her forehead. Her makeup was applied solely to define her already exquisite features so there was only the slightest hint of natural color on her cheeks and lips while her eyes were given a once-over with some mascara and liner.
Get the Look
Wondering how to include just a little bit of neon in your ensemble before the trend runs stale? Take a leaf out of Jessica's book and try just a sliver of it somewhere in your outfit. The shoes are just an example. Neon accents, a neon bracelet and even neon nail polish can all look really cool.
Image: P R Photos