Bollywood actress Kareena Kapoor was full-on Bollywood diva as she attended the first look of her upcoming film "Heroine" in Mumbai, India on July 25.
What she wore:
Red jumpsuit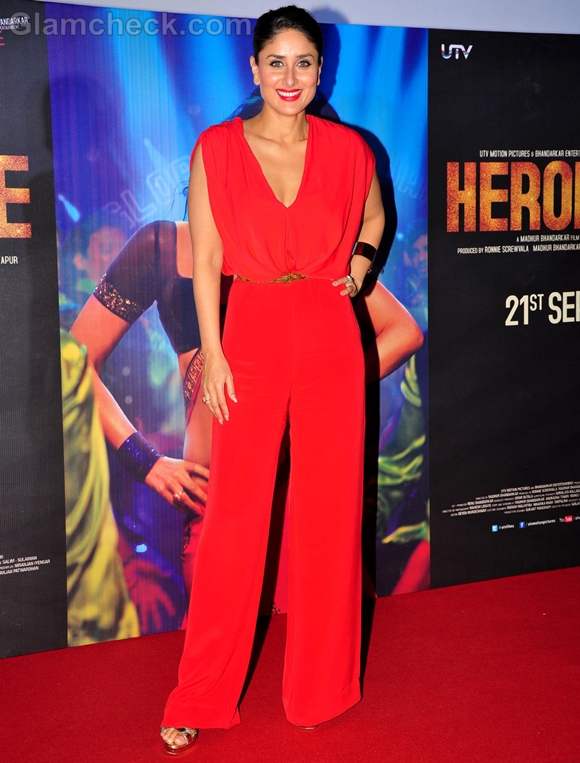 Kareena looked glam in a sleeveless red jumpsuit that flowed over her famous curves, hiding but accentuating them at the same time. She accessorized the elegant outfit with a gold belt, a gold cuff bracelet, finger rings, and gold sandals.
Hair and Makeup:
Ponytail; red lips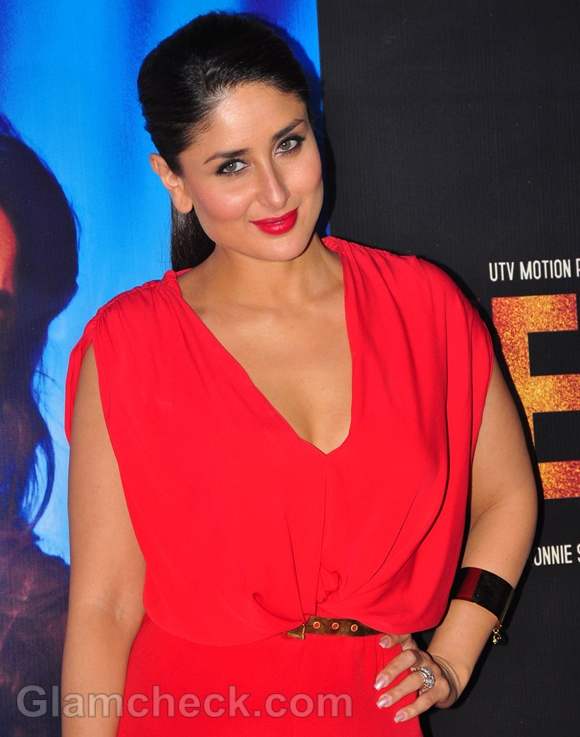 The star looks best with sleek hairstyles that show off her features – the ponytail she wore here being a good example. A generous helping of blush on the apples of her cheeks ensured that she didn't fade away under the glaring lights of the shutterbugs. Dark eye makeup and red lips completed her look.
If this ensemble is anything to go by then we can't wait to see what she looks like in the film, hitting theatres on September 21.
Image: Indian Photo Agency