We're always happy to see Hollywood celebs let their hair down and just dress normally and casually for a change instead of looking like they've spent hours in makeup and wardrobe. The delightfully warm-hearted Amy Yasbeck showed us how to do casual yet stylish as she attended the 3rd Annual My Brother Charlie Family Fun Fest benefiting The HollyRod Foundation which was held at Culver Studios in Culver City, California on August 12.
What she wore:
Animal-print leggings with regular white tee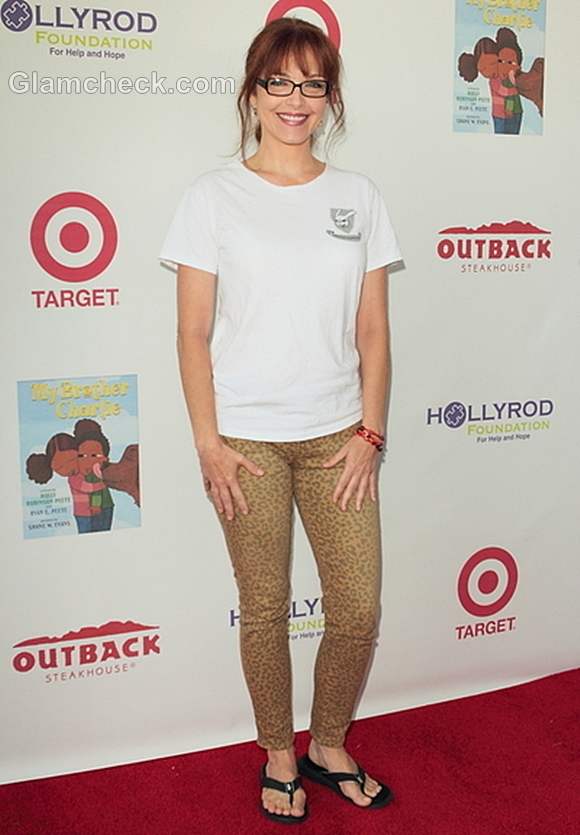 Amy looked endearing in a pair of mustard yellow animal-print bottoms paired with a white T-shirt. Black flip flops, dangle earrings, a red bracelet, and nerdy but sexy black-framed glasses accessorized her outfit.
Hair and Makeup:
Casual updo; plum lips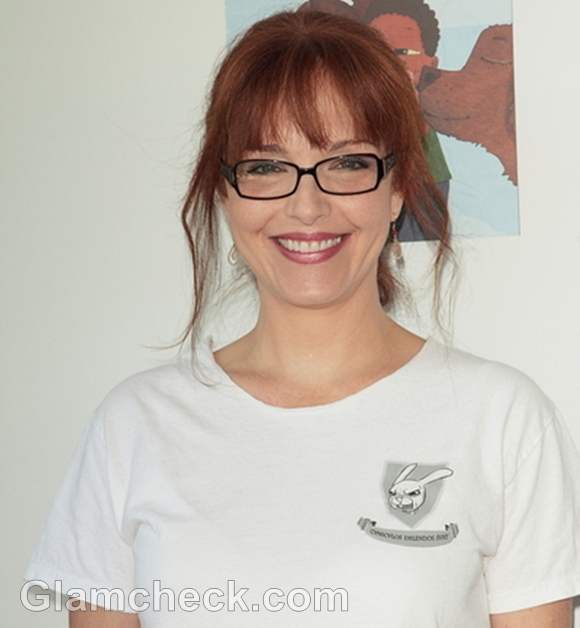 Her wispy brown hair was tied back into a low updo with her bangs combed messily forward and wisps of hair left free at the sides of her face. Black eyeliner and a rather fetching plum lipstick completed her look.
Get the Look
Although leopard prints are really cool you don't have to stick to just that print. Brightly-colored, eye-catching leggings with a plain white tee are cute, summery and very girl-next-door. Add high heels if you want to spruce things up a bit. You can sport the look any time you want to chill out whether it's watching movies with your gal pals or sipping coffee and window-shopping at the mall. 
Image: P R Photos