Singer Brandy showed off her rocking style sense and her skill at accessorizing as she attended the Los Angeles premiere of "You, Me & The Circus" at Supperclub Hollywood on August 28.
What she wore:
Leather top with dual-colored pants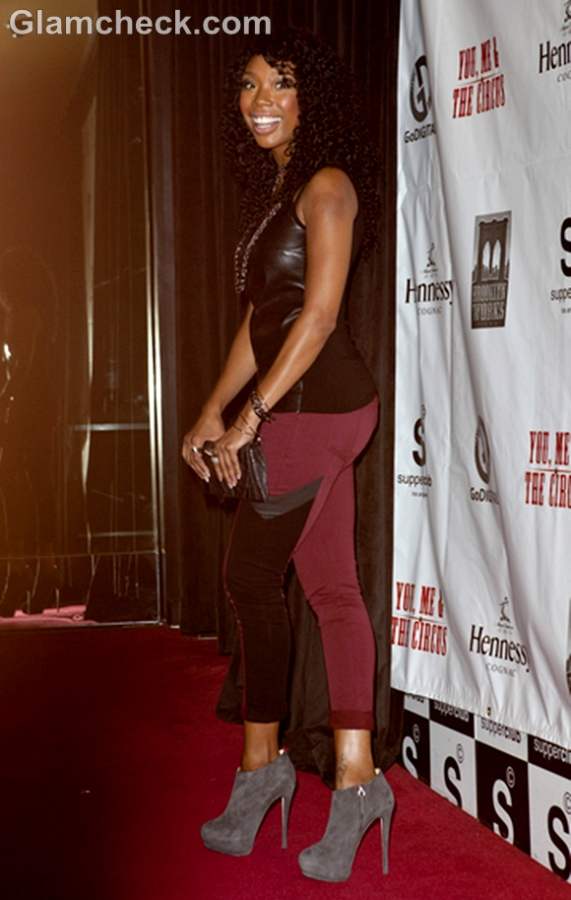 Brandy poured her curves into a pair of tight-fitting skinny pants which resorted to color-blocking principles for their success – maroon with a thick band of black running vertically down the sides. The fab bottoms were teamed with a sexy sleeveless leather tank top that brought all the sex appeal to the ensemble.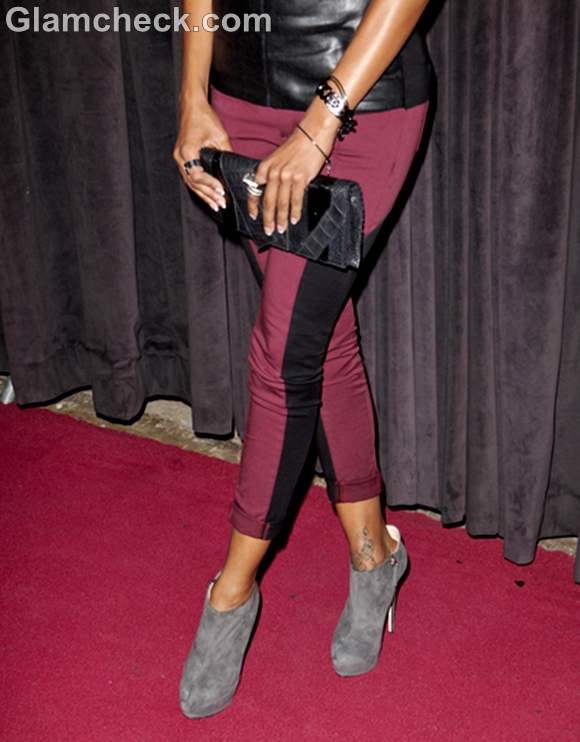 As we said, it's the way she has styled the outfit that really makes all the difference. First there were her suede booties by Giuseppe Zanotti – not an obvious choice for footwear with this getup, but it's the unpredictability that makes it work.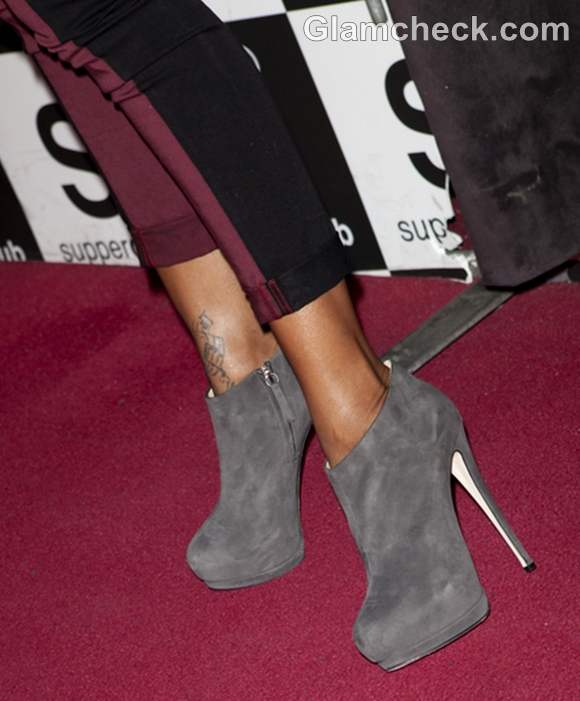 Next was a grey and black clutch purse, followed by a link chain necklace and a couple of bracelets, also in shades of dark grey. It's so cool how she has added the grey through her accessories, and made it look great in the bargain.
Hair and Makeup:
Tight curls; natural makeup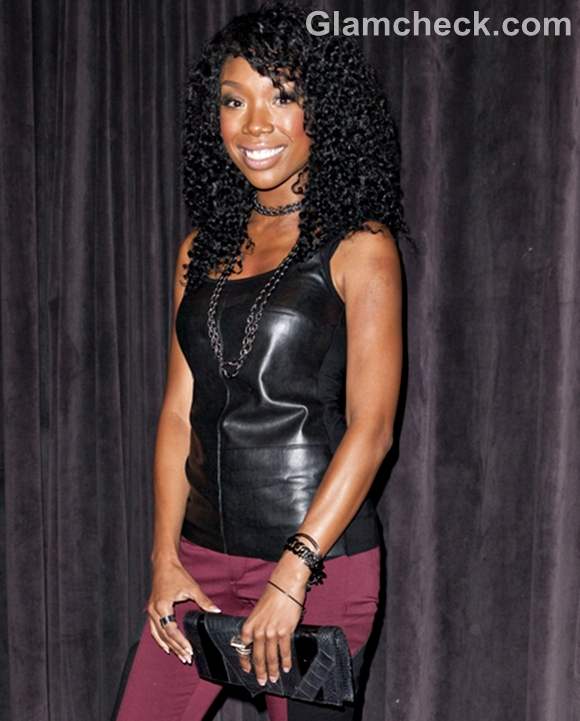 We love Brandy's natural tight curls and we're glad she left them that way for the red carpet. Rosy cheeks and a dash of mascara completed her red carpet look.
Image: P R Photos