On the second last day at the prestigious Barcelona Bridal week, Raimon Bundo introduced his idea of a fairy tale bride, at harmony with nature.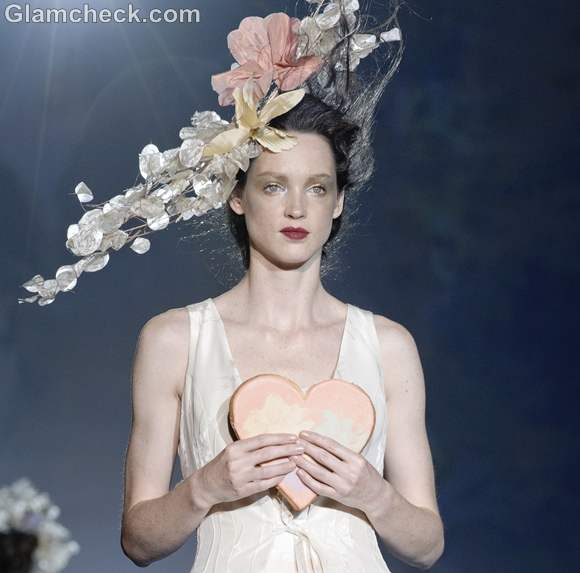 The obvious romantic undercurrents took the form of a very endearing heart in the hands of the bride. The mahogany colored lips stood pretty in front of the aerial head piece. It used an asymmetric placement on the head with a peach and gold flower being the focus. The rest of the pearly white flowers delicately formed the backdrop.
Here a pristine white gown shines through with it's exaggerated bateau neckline and crimson lips.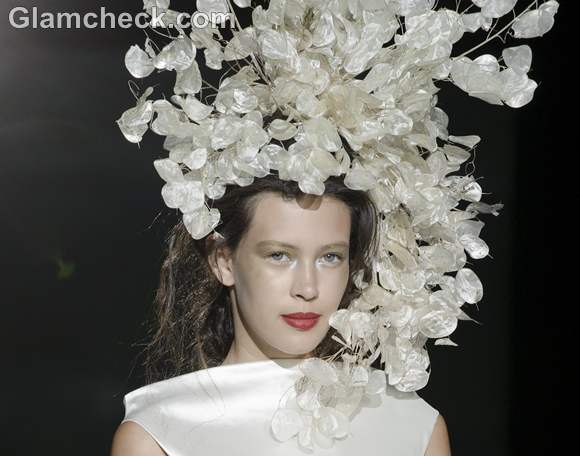 The pearly white headgear is both fanciful and distinct. The craft lies in it appearing soft at the same time as it is being steady and structured. The cluster curves beautifully alongside the face.
The brides are of course accustomed to draped gowns but a draped net veil looks fresh and fantastic.
The violet flower wreath accentuated on one side of the face, adds the necessary color detail to the look.   
The delicate lace gown contrasts exquisitely against the autumn looking flower wreath.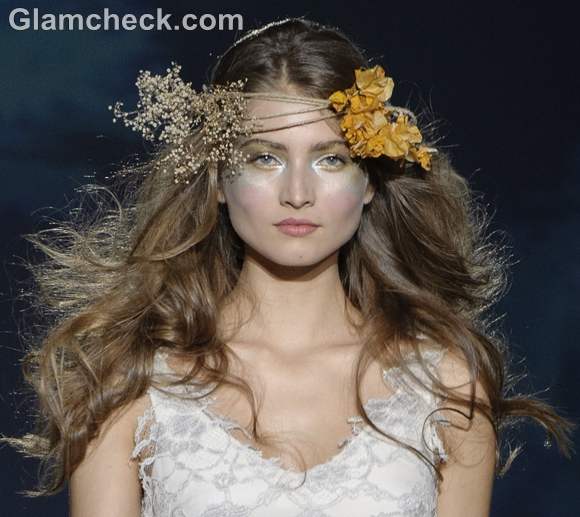 The use of ochre and jute bands against a silvery make up with a natural wavy updo instills a feeling of a close to nature bride.
Image: catwalker / Shutterstock.com